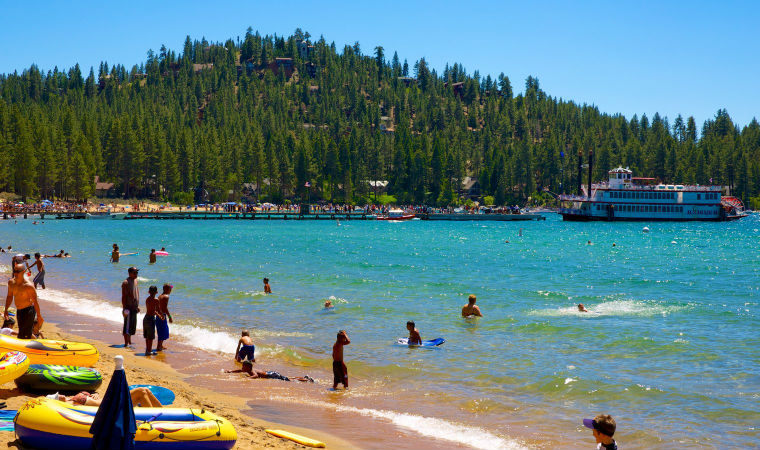 It's all fun and games until someone gets arrested at the beach for waving a gun at you. The Tahoe Daily Tribune reports that suspect Dave Miller was approaching patrons at Zephyr Cove Beach on the Nevada side of Lake Tahoe at about 1 p.m. on Wednesday, pointing a handgun at them while repeatedly calling himself "Machine Gun Crazy Dave." Miller was reportedly intoxicated.
Authorities were quickly called and Miller was arrested. 
According to the Tahoe Daily Tribune, when officers arrived Miller greeted them, slurring his words which lead the officers to administer him a breath test. The results of that breath test indicated that Miller had a .156% blood alcohol content which is nearly double Nevada's Blood Alcohol Concentration ( BAC ) limit.
Miller then admitted to having a firearm and officers found a Sig Sauer 938, 9mm pistol, and a magazine inside of his backpack, according to the Tahoe Daily Tribune. He was arrested and booked at the Stateline Jail for possession of a firearm when under the influence of alcohol and carrying a concealed weapon without a permit.