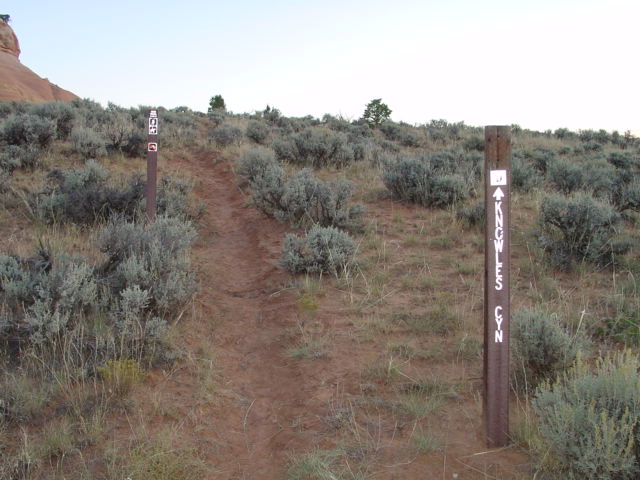 A 31-year-old hiker and his dogs who had been lost in the Colorado wilderness for four days were rescued after the smoke from his fire alerted another group. The man was looking for help for his friend, later found deceased, and his two dogs who had fallen into a canyon.
On Friday, April 10 at approximately 1:30 pm, the Mesa County Sheriff's Office, Mesa County Search and Rescue, and Bureau of Land Management quickly responded to a 911 call from a group of four hikers who had seen smoke and heard a person yelling in Mee Canyon. 
Upon reaching the exhausted and dehydrated hiker, he told them he and a friend were from out of state and were on a short hike in Knowles Canyon with their two dogs when they became lost. They had day packs with water and snacks but didn't have a cell phone signal to call for help. The hiker's 32-year-old friend fell into a canyon after two-and-a-half days, and unable to reach him, he continued for a further one-and-a-half days to get help. Upon running out of food and water, he lit a fire to signal for help, ultimately saving his life.
The Mee Canyon Trailhead had been closed, although it was scheduled to open Good Friday. Has it not opened, the group of four hikers that saw his signal may never have been there and he may never have been found.
Although he was only four miles from the Knowles Canyon trailhead where their hike began, rescue crews estimate he had probably hiked at least ten to fifteen miles before he was rescued. His 32-year-old friend was found deceased with multiple blunt force injuries. His dogs survived the fall with minor injuries. The Mesa County Coroner's Office reports he died instantly when he fell approximately 60 to 80 feet down a slick rock formation.
The two-day rescue and recovery mission involved more than 30 search and rescue volunteers, the Mesa County Sheriff's Office, Bureau of Land Management, Centurylink, Mesa County Animal Services, veterinarians from Grand Valley Veterinary Emergency Center, Mesa County Sheriff's Office Victim Advocate Program, and the Mesa County Coroner's Office.
The Mesa County Sheriff Office says when recreating to tell someone where you plan to hike, when you plan to return, and always take supplies such as food, water, and navigational instruments such as a map, compass, or GPS device.