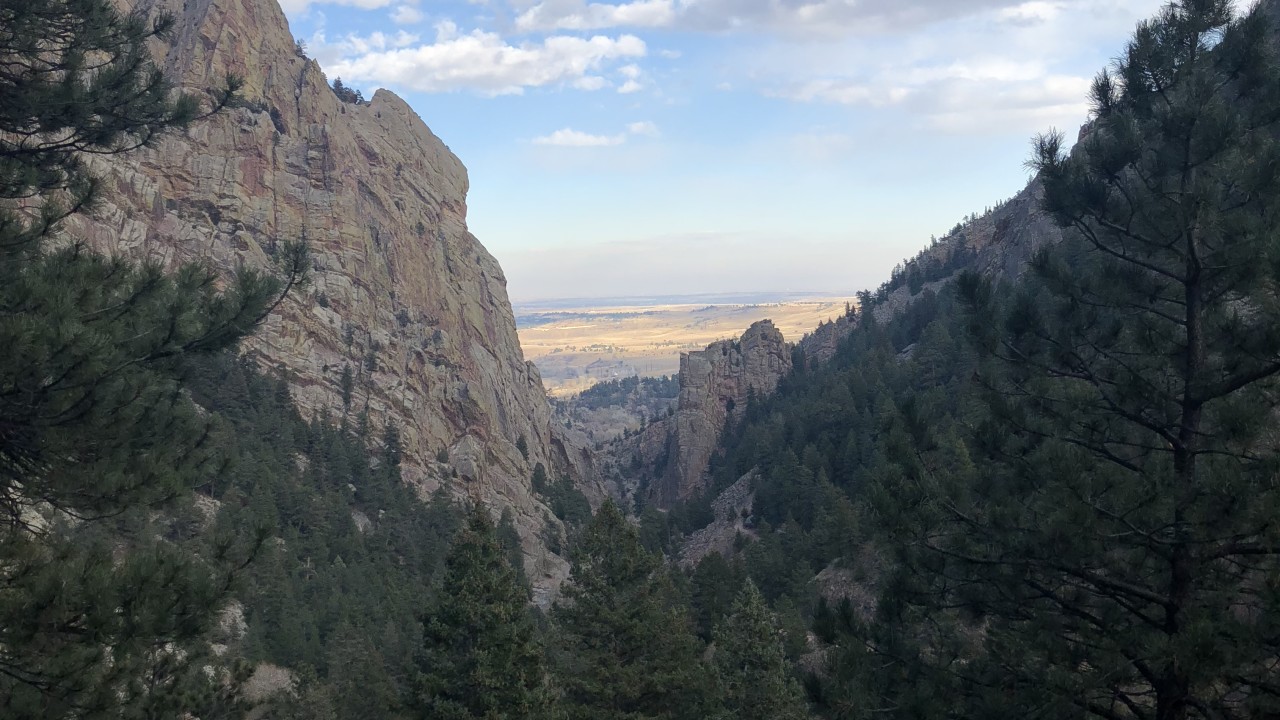 Numerous agencies responded to Eldorado Canyon State Park, CO about 1:45 pm last week after a man was pinned under a boulder reportedly weighing up to 3,000-lbs.
Search and rescue personnel began searching the area along the Eldorado Canyon Trail and met a witness who escorted them to the victim, reports KDVR. The man was located in a scree field with a large boulder on his lower leg.  Crews estimated that the boulder weighed between 1,500 and 3,000 pounds. Due to the large size, it took rescue personnel from multiple agencies several hours to extricate, stabilize, and carry the victim out of the field to an ambulance. He was taken to the hospital with serious, but non-life threatening injuries, the sheriff's office said.
The Boulder County Sheriff's Office says a man was hiking with two other people when they went off the trail and into some open space.
"They went off trail into a scree field. And while they were walking around that, he was walking around a larger rock, and when he put his hand on it, the rock shifted, pinning his foot and leg," says Richard Peebles with the sheriff's office.
Rocky Mountain Rescue Group's Drew Hildner says the steep slopes and an unsteady boulder field made for a difficult 4-hour rescue involving airbags, pulleys, and lifts:
"It's almost like solving a complex math problem," says Hildner. "You have to make sure if you're moving one thing, you're not going to shift everything else as well. We were able to roll the boulder just enough to free the patient's foot and leg. It required thinking outside the box, using multiple different solutions."
Crews from the Rocky Mountain Rescue Group, Rocky Mountain Fire, City of Boulder Open Space and Mountain Parks, City of Boulder Fire, City of Lafayette Fire, and North Metro Fire assisted with the incident. The man was taken to a local hospital with serious injuries but is expected to survive. His identity has not been released.