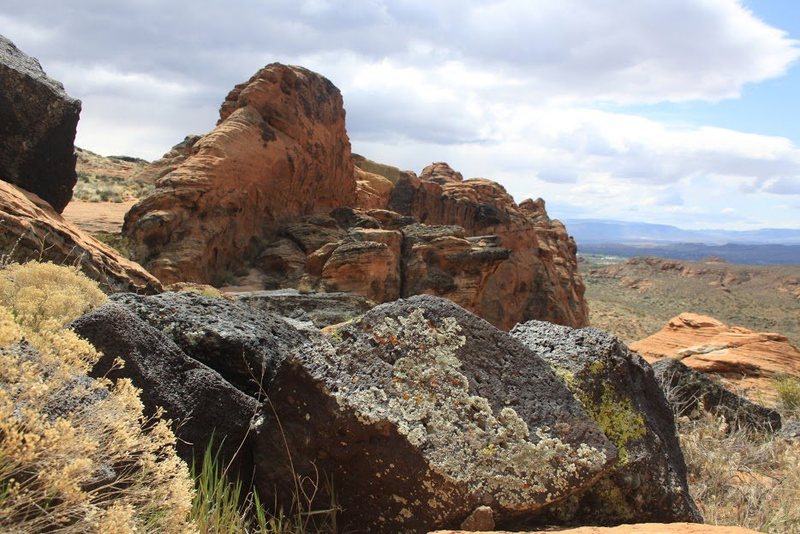 A 66-year-old man was rescued after falling off a 30-foot cliff while hiking with his brother in St. George, UT on Monday. The rescue was the 46th of the year for Washington County Search and Rescue Team, and the ninth in two-weeks.
The men were canyoneering in the Cougar Cliffs area to the west of SR-18 when one of the hikers slipped off the cliff's edge and fell more than 30 feet.
The uninjured brother was able to climb down and reach the injured man before calling for help and telling emergency dispatch that his brother had a fractured arm.
Police were first on the scene, followed shortly by a search and rescue team. A high-angle rope team was also quickly assembled and dispatched to the area. St. George Fire Department and medical personnel from Gold Cross Ambulance also attended the scene. Crews reached the hiker by foot shortly after sunset.
With the aid of the high-angle rope team, the injured man was hoisted off the ledge, before telling rescuers he could make the hike back out of the canyon, which he did with a little assistance from the team. He was put into a waiting ambulance and taken to Dixie Regional Medical Center.
The Washington County Search and Rescue teams have been called out to nine rescues in less than two weeks. Officials said the increase in rescues could be due to more people heading out after being forced to stay indoors for so long.
St. George is a city in and the county seat of Washington County, Utah. Located in the southwestern part of the state on the Arizona border, near the tri-state junction of Utah, Arizona, and Nevada, it is the principal city of the St. George Metropolitan Statistical Area. The city lies in the northeasternmost part of the Mojave Desert, adjacent to the Pine Valley Mountains near the convergence of three distinct geological areas: the Mojave Desert, Colorado Plateau, and Great Basin. The city is 118 miles northeast of Las Vegas and 300 miles south-southwest of Salt Lake City on Interstate 15. The St. George area is well known for its natural environment and proximity to several state and national parks.
As of the 2018 U.S Census estimates, the city had a population of 87,178, and the St. George metropolitan area had an estimated population of 171,700. St. George is the seventh-largest city in Utah and most populous city in the state outside of the Wasatch Front.