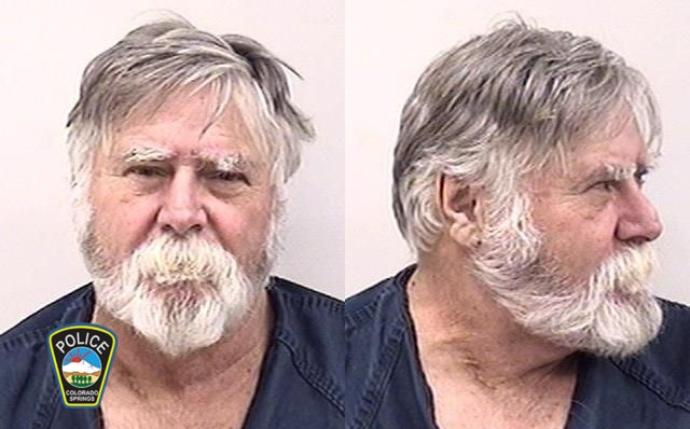 According to local police and bystanders, a man robbed a Colorado Springs, CO bank at noon on Monday, walked out of the bank, threw the money in the air, and yelled "Merry Christmas!".
"He robbed the bank, came out, threw the money all over the place.  He started throwing money out of the bag and then said, 'Merry Christmas!'" – Dion Pascale told KKTV.
The suspect, David Wayne Oliver, then walked into a nearby Starbucks, ordered a coffee and calmly waited for police to arrive.
He was arrested "without incident".
"On Monday, December 23, 2019, at 12:27pm, a bank was robbed near the intersection of East Pikes Peak Avenue and South Tejon Street. An older white male threatened the use of a weapon and left the bank with an undisclosed amount of cash. The suspect was found sitting in front of a nearby coffee shop and was taken into custody without incident by responding patrol officers. Detectives from the Colorado Springs Police Department Robbery Unit responded and assisted with the investigation."  – Colorado Springs Police, 12/23/19
According to local police, the suspect walked into the Academy Bank on 1 S. Tejon St in Colorado Springs, CO at approximately 12:30pm on Monday, 12/23/19, and asked for money claiming to have a weapon in his pocket.
Bystander Dion Pascale reports that other bystanders gathered the scattered cash that the suspect threw into the air and returned it to the bank teller.