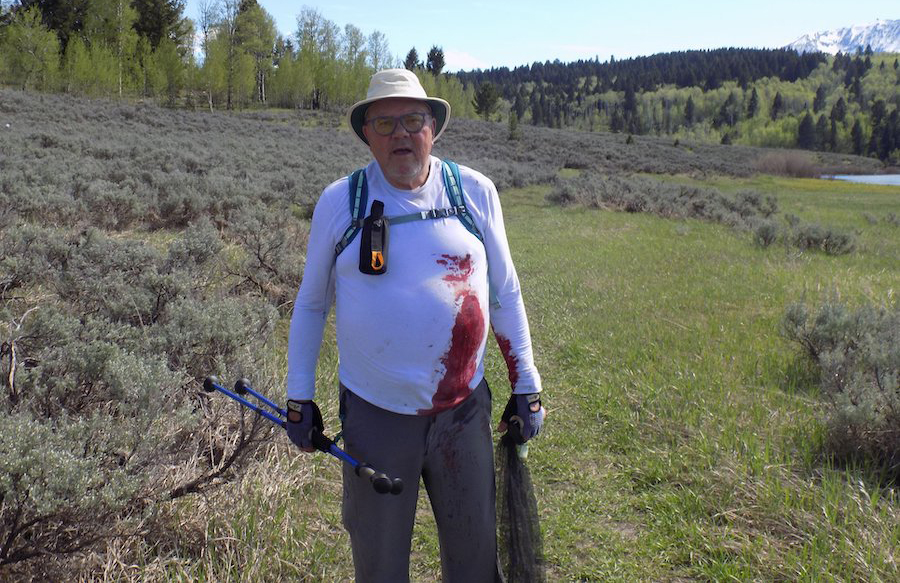 Editor's note: This story contains a photo some readers may find graphic.
Gregory "Thor" Godar thought he was going to die when he was attacked by a 500-pound grizzly bear near Henry's Lake in Idaho. Nate Eaton with East Idaho News reports that the bear slashed Godar's back, swung him to the ground, and bit his stomach. Godar was convinced this would be the last thing he saw.
"I said to myself, 'Well, at least I'm getting killed by a pretty bear.' She was very beautiful," Godar told Eaton.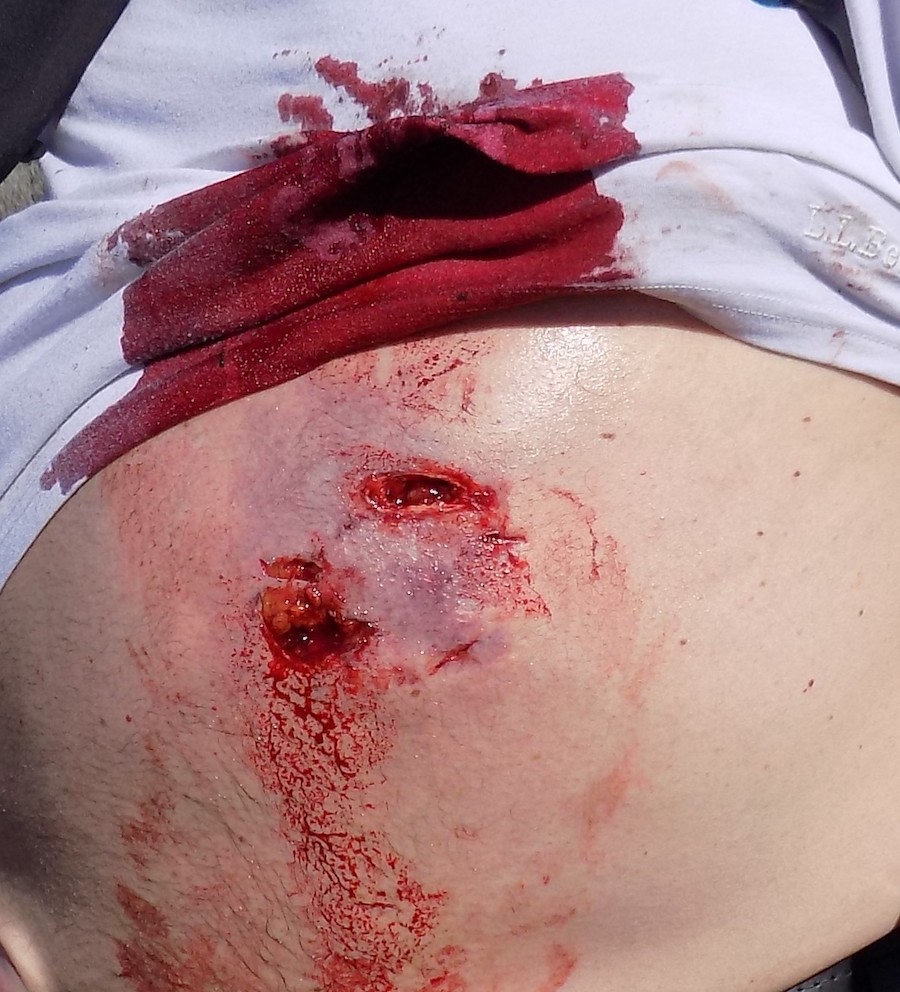 Godar was out hiking at the state park with his wife when he stumbled upon a mother grizzly bear with her two cubs. Things then turned for the worst quickly.
Godar described the attack in full in a Facebook post which can be read below.