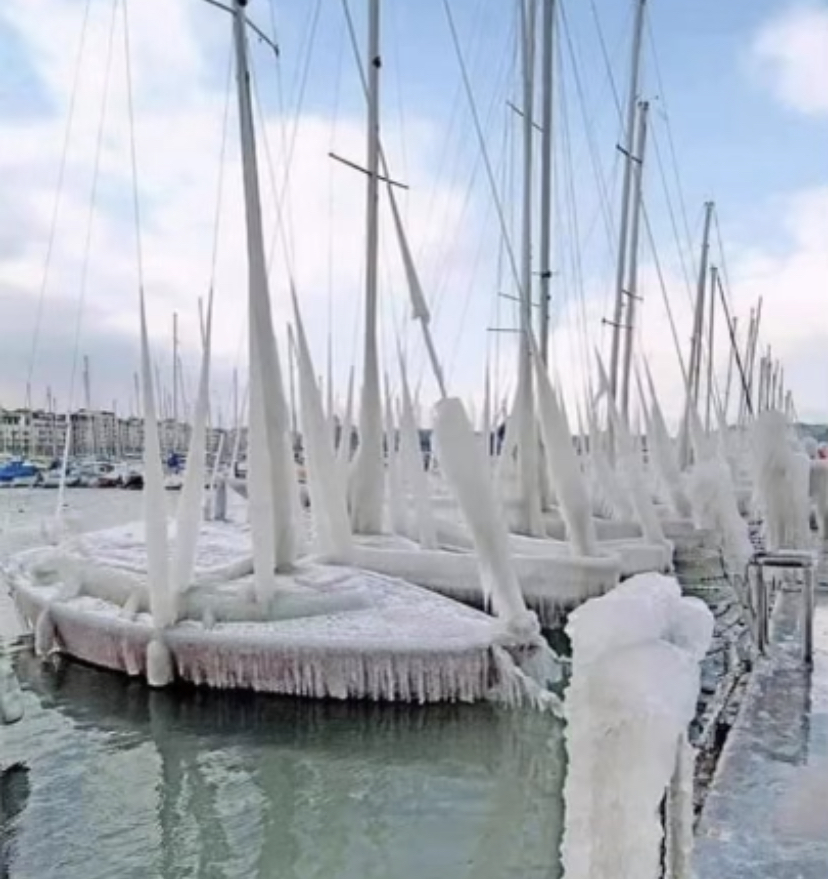 It's like "The Day After Tomorrow" transferred from fiction to real life and went to Texas. Earlier this week, the Lone Star State got hit by a massive winter storm that produced huge storm totals, record-cold temperatures, caused statewide power outages, and left millions without clean water—or even running water at all.
Dallas was colder than parts of Alaska, with temperatures ringing in at -2 degrees, and cities such as McAllen along the border—in the 70s this time last year—were in the 30s, Slate.com reports.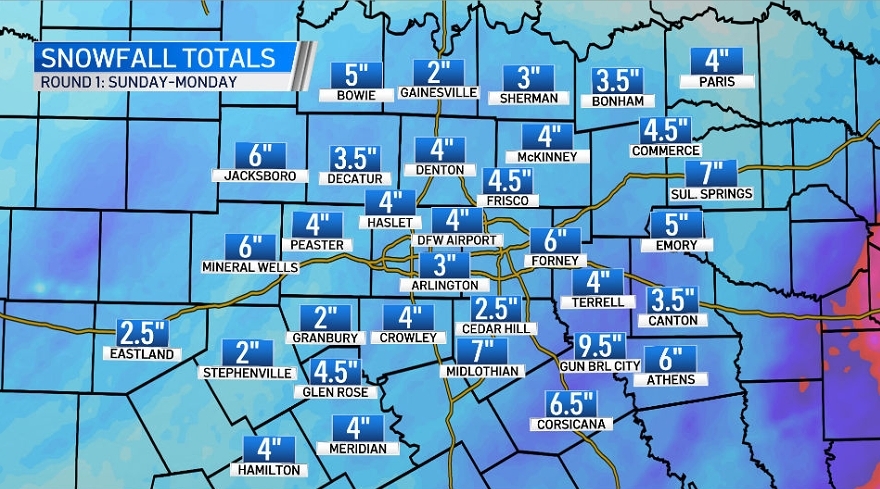 A winter storm warning was issued for all 254 Texas counties this week. Dallas got more than 7 inches of snow—the most the city has gotten in six years. Meanwhile, Austin saw 8 inches and San Angelo saw 10.  Massive traffic jams and car pile-ups were reported this week, such as a 100+ car pile up on the freeway in Dallas. Texans were not prepared for this.
On Wednesday night this week, more than 1.6 million homes and businesses remained without power, and many also lost water service, USA Today reports. That same night, the city of Austin along with other Texas officials issued a water boil notice ordering seven million people —a quarter of Texas' population—to boil tap water before drinking it because water treatment facilities were damaged and not operating due to the extremely cold temperatures.
This is how cold it is at my Apartment.

As a Texan, yes, I'm certainly not built for this. I don't even care. pic.twitter.com/FMt8imglJp

— 𝐓𝐇𝐎𝐌𝐀𝐒 𝐁𝐋𝐀𝐂𝐊 ☩  (@ThomasBlackGG) February 16, 2021
Matthew Brooks, a Houston resident, hasn't had power in his home since Monday. He said in a text message:
"Personally, it was eye-opening how ill-prepared Texas really is for cold weather. I was grateful to have a home and at least running water when a lot of people did not. This weather is humbling especially for people who are not used to it."
The Federal Emergency Management Agency (FEMA) has supplied generators to Texas and is preparing to move diesel there to help make backup power more available, White House press secretary Jen Psaki said at a press briefing Wednesday according to USA Today. As Texas households slowly regain electricity and come out on the other end of the storm, warmer temperatures are expected to return to much of the state by the weekend, NBC News reports.
I can't stop thinking about this photo my friend texted me this morning. She lost power in her house in the Heights, where she slept overnight. She woke to find the water dripping from her sink froze. People are still stuck at home — or worse, outside — in these conditions. pic.twitter.com/HBBySB9o1V

— Emily Foxhall (@emfoxhall) February 16, 2021