[This post is sponsored by Revelstoke Mountain Resort]
Once just a sleepy outpost on the Candian Pacific Railway, the town of Revelstoke, B.C. transformed into a skiing destination overnight with the opening of Revelstoke Mountain Resort in 2007. Since then, it has risen to become the pinnacle stop on the powder highway with a reputation for big lines and deep snow. The area even holds the Candian record for the snowiest winter ever! With 3,121 acres of terrain, and North Americas largest vertical drop (5,620ft), it's status is well deserved.
What you probably don't know is that Revelstoke is a hot spot for top female skiers. Names like Izzy Lynch, Christina Lusti, and The Blondes, may not be on your radar or popping up on your Instagram feed – but they should be. These local Revelstoke ladies are out shredding harder than most of the guys.
SnowBrains recently caught up with some of Revelstoke's top women to find out a bit more about them, and why they choose to call Revy Home.
Izzy Lynch
Izzy Lynch has ski bumming in her blood. Growing up in Calgary as the daughter of two die-hard skiers, Lynch spent her weekends traveling to ski races. Eventually, she traded ice for powder and racing for the Freeride World Tour. After years on the road, Izzy planted roots in the snowiest spot she could find and now calls Revelstoke home.
Age: 33
Occupation: Professional Skier, Marketing Manager, Mom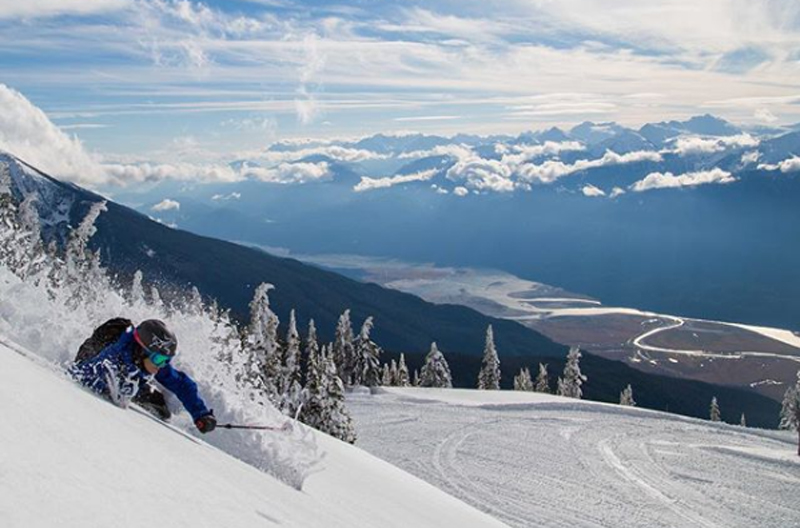 How long have you been a Revelstoke local?
10 years!
What drew you to Revy in the first place?
The insane amount of snow and the skiing. The first time I visited Revelstoke I drove into town and the snowbanks were 10 feet tall. I couldn't believe it and right then and there I decided I needed to move here.
When you're off skiing around the world, what do you miss most about skiing at home?
I miss knowing exactly where to go to get good skiing on any given day. We have so many options around Revelstoke, that no matter what the weather or avalanche conditions are like there always seems to be somewhere you can find good skiing. I also miss my crew of course! Revelstoke is supersaturated with capable and fun ski partners.
How has becoming a mom changed your outlook on skiing?
Becoming a mom is a hugely transformative experience, and skiing is something that has always helped me connect back with who I am. I definitely don't take any of the days I get out for granted anymore, and I am so grateful for all of the amazing experiences, lessons, and people that skiing has connected me with. I can't wait to share it all with my son!
Follow Izzy @ izzy__lynch
The Blondes
Tonje Kvivik, Janelle Yippe, and Emily Childs are three twenty-something ladies, known around Revelstoke as "The Blondes." If you're not a Revy local, you've probably never heard of them, but that's likely soon to change. These three girls are pushing the limits of what's possible on skis, hitting lines even the boys won't touch, and making sick edits to cap it all off. Revelstoke Mountain Resort is the perfect spot for the game they're playing.
Ages:
Occupations: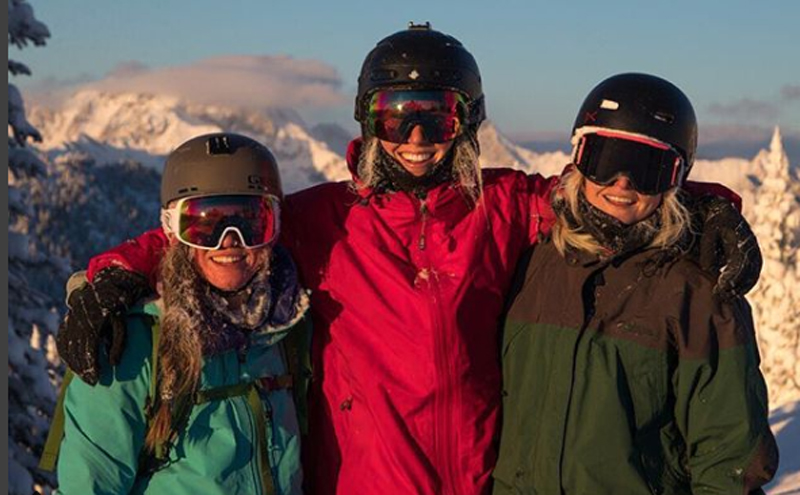 Follow The Blondes @ The_Blondes_
Nat Segal
Australian Nat Segal spent 9 years traveling the world and racking up podiums in freeskiing events. She recently moved her home base from Chamonix, France to Revelstoke and is shifting her focus from competition to filming.

Age: Dirty 30
Occupation: Skier, Filmmaker

You're originally from Australia and have been in Revelstoke on and off for a few seasons. What made you decide to finally call it home?
I spent the last 9 years traveling to ski. It was an incredible experience, I have lived in Australia, NZ, France, Switzerland, Norway, and the USA. It was also exhausting. Last winter I finally cracked and my goal was to find a home. Revelstoke just fitted the bill. Amazing skiing and snow, access to great backcountry, wilderness and a growing community but I totally underestimated how special this place is, most days just blow my mind.
What are some of your favorite spots to ski at Revelstoke Mountain Resort?
I am still exploring but from previous visits and early season shredding I love doing fast laps down North Bowl, Three Bears and Gracias ridge. Every run you can make up a new variation, speeding through the trees of cranking turns down the steep open sections. I am really looking forward to getting to know some of the lines off Sub-Peak back into the resort. I also just love powder days here :D.
You're focused on producing female-driven content. How has the strong female ski culture in Revy influenced you athletically and creatively?
The level of female athleticism in Revelstoke is ridiculous. Not to mention the many skilled female photographers, filmmakers, and producers. Just in general, this place has attracted an amazing community of skilled women and men.  Back to ladies. In skiing and just generally, it is really easy to get sucked into a 'token-female' syndrome, where women compete against one another because of a feeling of scarcity of opportunity. In Revelstoke, a lot of women have taken big leaps to create their own opportunities. empowering themselves and the community in the process. It's inspiring.
Follow Nat @ Nat_Segal
Christina Lusti
Christina Lustenberger, known as Lusti, raced on the Canadian Alpine ski team for 6 years. In the process, she racked up World Cup top tens and even skied in the 2006 Winter Olympic Games. She's the real deal. At the age of 24, she called it quits on racing and dove headfirst into mountaineering. Now an ACMG ski guide, she makes a living showing people all that the Revelstoke area has to offer.
Age: 34
Occupation: Ski Guide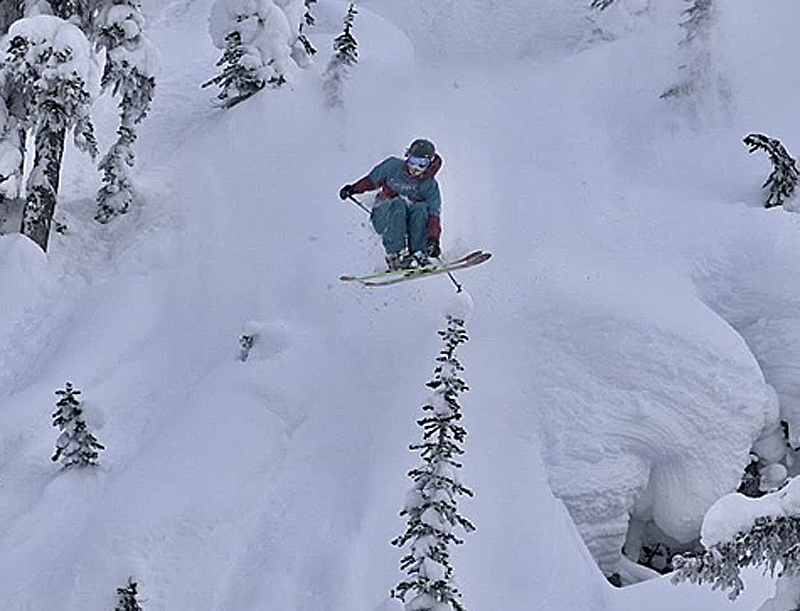 How long have you lived in Revelstoke?
10 years
You've skied all over the planet on the World Cup, what made you decide Revelstoke was the place to call home?
The mountains, resort, snowfall.
What do you miss the most about Revelstoke when you're gone?
My fiancé
It just snowed 30cm overnight, what's your game plan?
If the temps are good, kill the banker.
Follow Christina @ ChristinaLusti
Revelstoke Mountain Resort is having a killer season.
No time like the present to drop everything and head north. Who knows, you might never leave.