Adidas aren't a company known for their winter sports gear, but that hasn't stopped them from signing a multiyear partnership with leading alpine skier Mikaela Shiffrin. The 24-year-old Colorado native is one of the world's leading athletes, with a record-breaking 17 World Cup wins in last season – something no man or woman has ever achieved in one season before.
Related: Mikaela Shiffrin Shares the Secrets to Her Success | No Caffeine, No Alcohol, Lots of Sleep, and Sharp Focus
"Adidas is a company that aligns with my values and beliefs so perfectly, and I'm really looking forward to kicking off this partnership," said Mikaela Shiffrin. "Off the mountain, I basically live in shorts and leggings, so it's really important for me to partner with a global company that sees the value in combining performance , style, and comfort, and has a strong mission and vision."
The downhill racer's deal will focus on her training regimen — on the mountain and off — with the aim of inspiring younger athletes and nonathletes. That kind of content already comes naturally to her; she often posts images and videos of herself working out. Her cross-training includes trail running, hiking and yoga — other areas the global brand is trying to bolster. An Adidas spokeswoman said she was unable to share specifics about whether any other skiers endorse the brand. Shiffrin will be playing up Outdoor and Training for Adidas.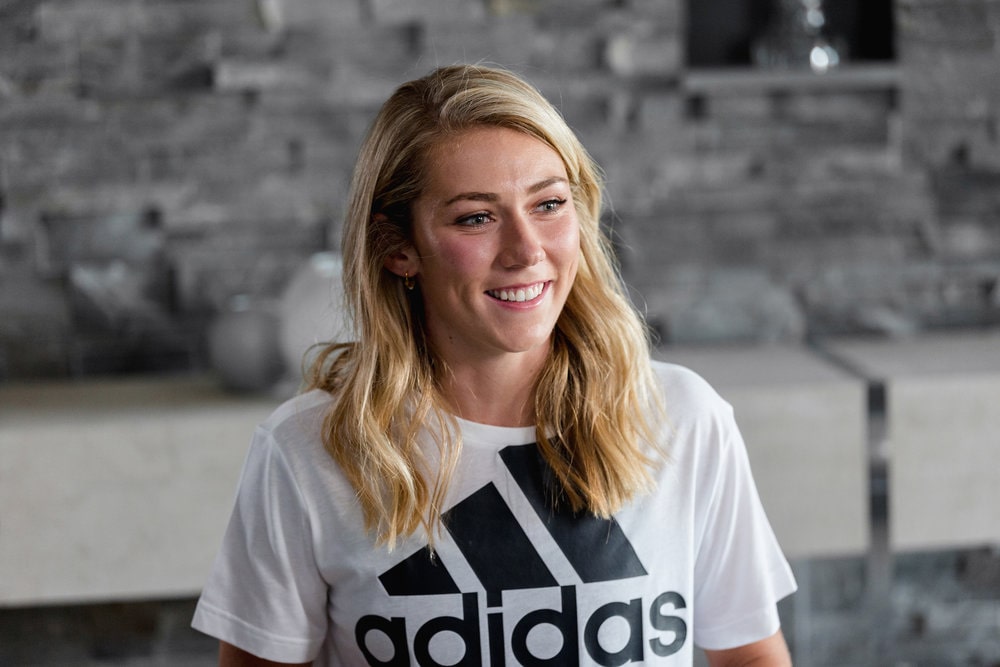 While Shiffrin will no doubt be sporting more Adidas gear off the slopes, like her fellow US ski-team members, she races in Spyder, which has renewed and expanded its sponsorship deal with the team in advance of the 2022 Winter Olympics in Beijing.
Terms of the deal were not disclosed.