The body of Kyle Mortensen, 37, was found on Tuesday, March 7, in the backcountry near Brighton Resort. Mortensen had gone skiing on his own in the backcountry near Brighton. When he failed to pick up his kids, his wife alerted authorities.
His wife provided the police with his last GPS coordinates, and his body was found shortly after in a tree well by members of Wasatch Backcountry Rescue. The police believe that Mortensen struck a tree and fell into the well, where he became stuck. Kyle leaves behind his wife Clarissa and his sons Finn (7) Ronan (4) & Keiran (7 months old). His family has started a fundraiser for his three sons.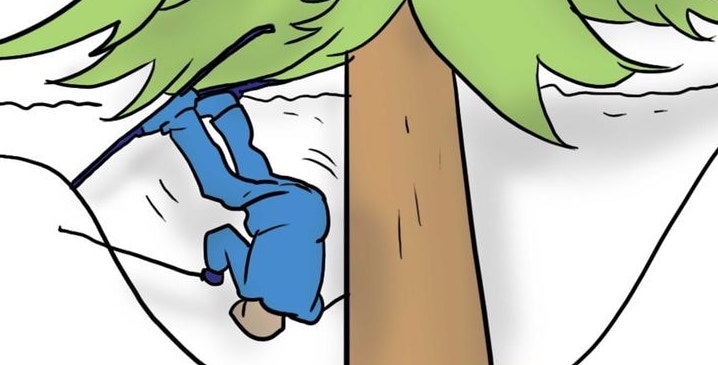 Tree wells are a serious problem in the western U.S. and Canada, especially during high snow accumulations. A tree well is the depression at the base of a tree that forms during strong snowfalls. These tree wells accumulate large amounts of loose snow. A skier or snowboarder who falls into a tree well often becomes stuck in deep, unconsolidated snow and can become entirely immobilized.
It is always safest to ride with a buddy!
Do not underestimate the dangers of tree wells! Please watch this excellent video from Whitewater Ski Patrol on how to deal with tree wells.