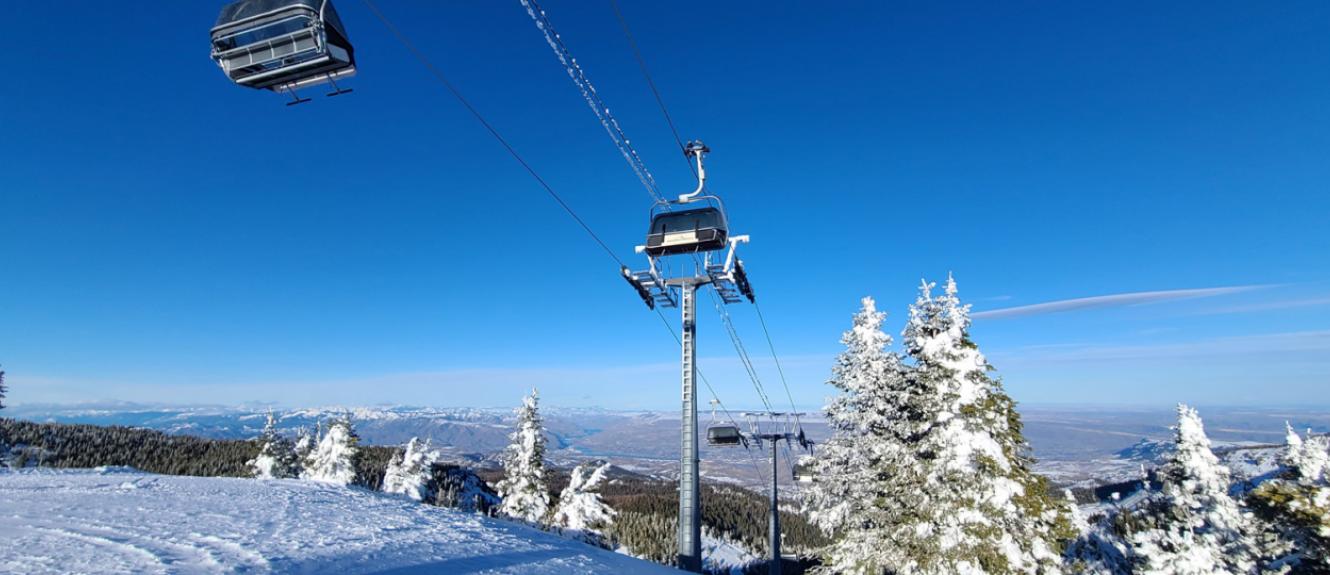 A small ski resort called Mission Ridge just outside of Wenatchee has been thriving. So in keeping with the COVID theme, they're helping people stay inside a bubble. By installing bubbles on the new Wenatchee Express. Along with providing relief for those overwhelmed by crowds at other nearby resorts like Snoqualmie or Stevens Pass. 
Washington's lack of resorts in tandem with an influx of population has lead to crowding and frustration. Leaving many people to question if driving from cities to ski resorts is worth it. A lot of the frustration comes from a lack of availability on weekends. In addition, surprised when lift lines extend up ski runs or out to the parking lot. As a consequence, many people have wandered off the beaten path to smaller resorts or into the backcountry. 
Mission Ridge a small resort just outside of Wenatchee, WA. Which continued improvements to replace the old Liberator Express chairlift. With an improved loading base, more capacity through shorter ride times. The improved loading base means it's now covered and has a loading carpet. Making the loading process faster and smoother for guests. Plus awesome bubbles on storm days to keep the wind and snow off when you're chasing pow. 
"The new Wenatchee Express chairlift is over a mile long with a vertical rise of over 1500 feet. The installation included new tower locations, new top and bottom terminal buildings, and a new maintenance shop/chair parking garage connected to the bottom terminal. This chairlift has been designed to minimize wind effect in order to increase guest comfort and deliver consistency of operations during inclement weather."
Mission Ridge, similar to other resorts, asks you to buy your tickets beforehand. Prices vary from $30 (which is a steal) up to $77 of which is normal for local ski areas. Whereas at Stevens Pass you'll pay $83 to $94 unless you have an Epic Pass. So if you're looking to beat the crowds and get away from the city shoot over to Mission Ridge.