Brought to you by Monarch Mountain, CO
Report from Dec. 29, 2020
There lies an island in the heart of the Vail Resorts/Alterra Sea that keeps the soul of skiing alive. Welcome to Monarch Mountain, located in the Sawatch Range just outside of Salida, Colorado.
We pulled up to Monarch yesterday morning at about 9:30 right after they reported 5″ of new snow from the night before.
The snow was SOFT!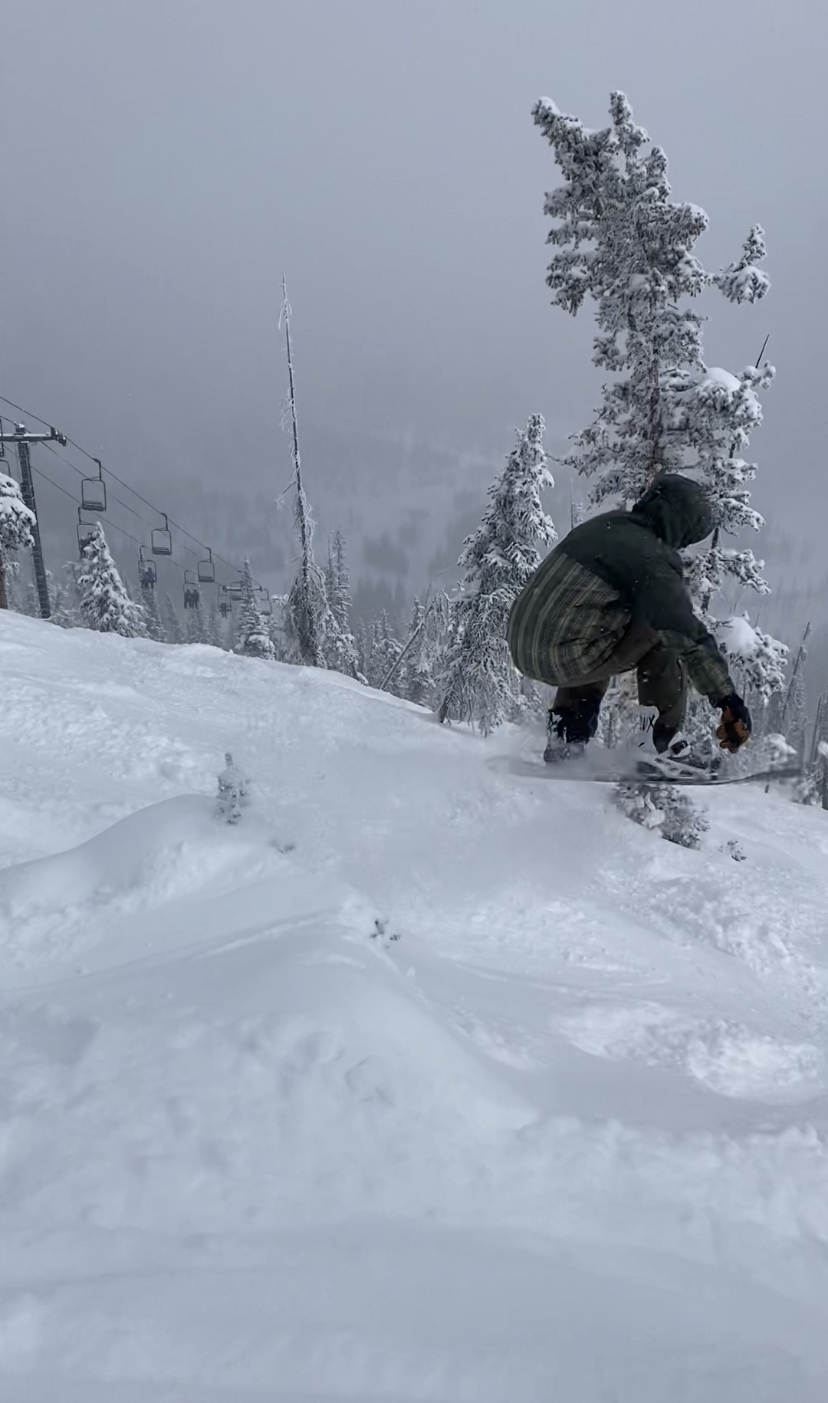 5-inches was plenty to float in most spots with some crunchy, sometimes rocky or stumpy patches lurking here and there in the trees.
There were also areas of the mountain that stayed virtually untouched all day because there were hardly any people skiing them.
"What in the hell is this place?!" I kept asking myself throughout the day after finding fresh turn after fresh turn after fresh turn…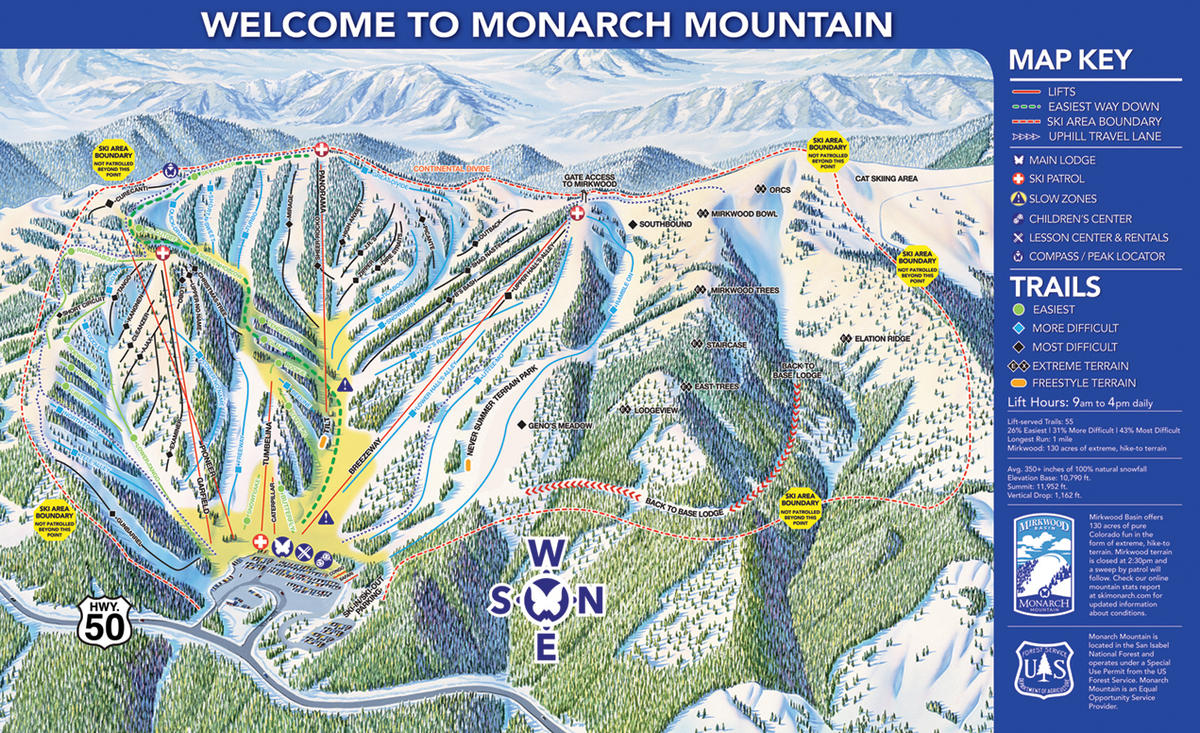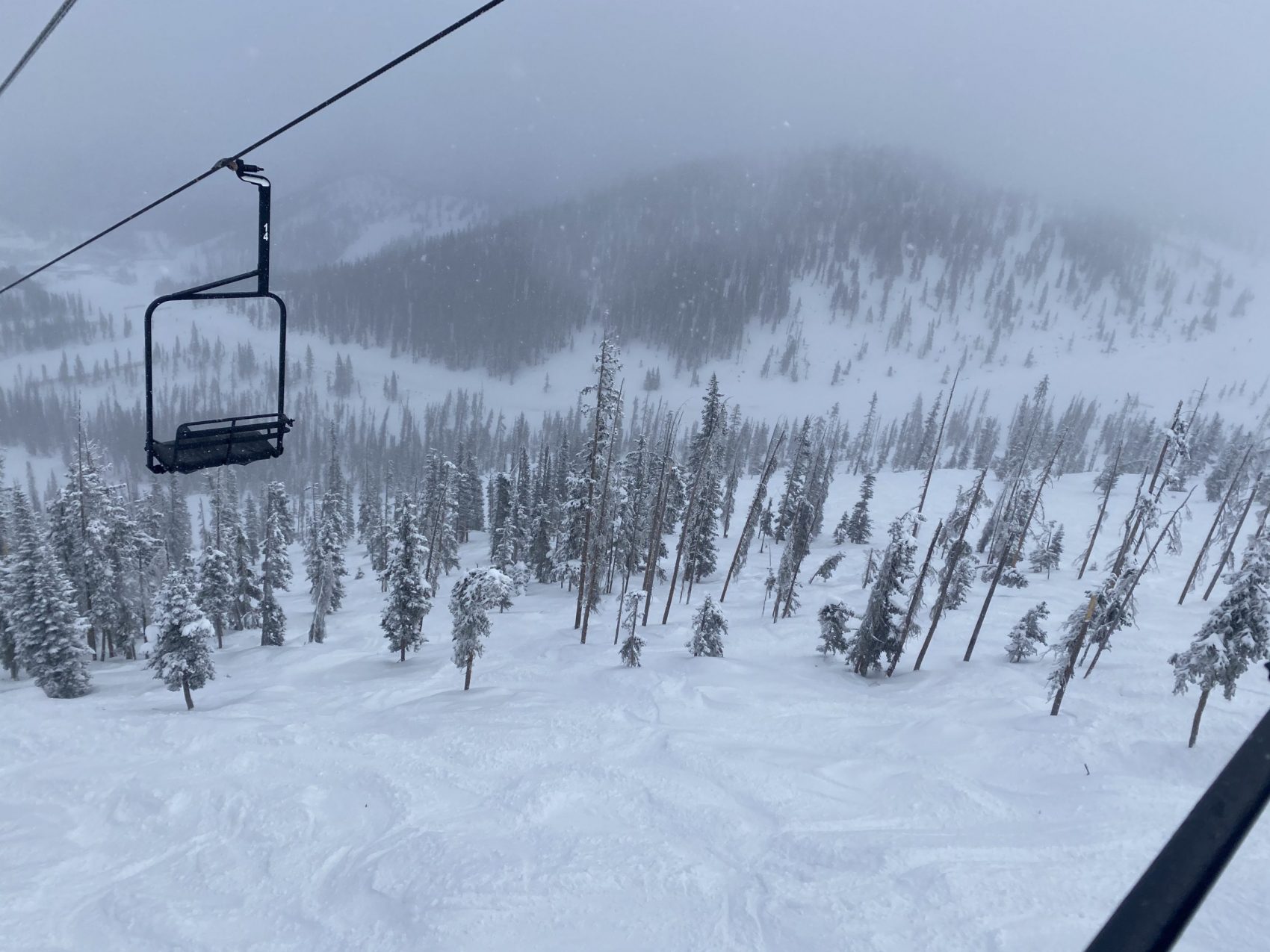 We started the day by taking the Breezeway chair up and skiing down to the Panorama chair. Monarch's chairs are rustic and slow but the epic views they provide of Monarch Pass make them enjoyable.
Off Breezeway, the snow was floaty and fast but also barely covered some rocks and tree branches on the edges of the run—you had to be careful.
Panorama was THE chair this morning: steep glades with fat moguls in smooth powder brought our stiff legs back to life and plastered manic smiles across our faces.
It was the best snow we had skied in weeks!
We found some soft pockets of pow in the trees and slashed them.
We found some cliffs and hucked them.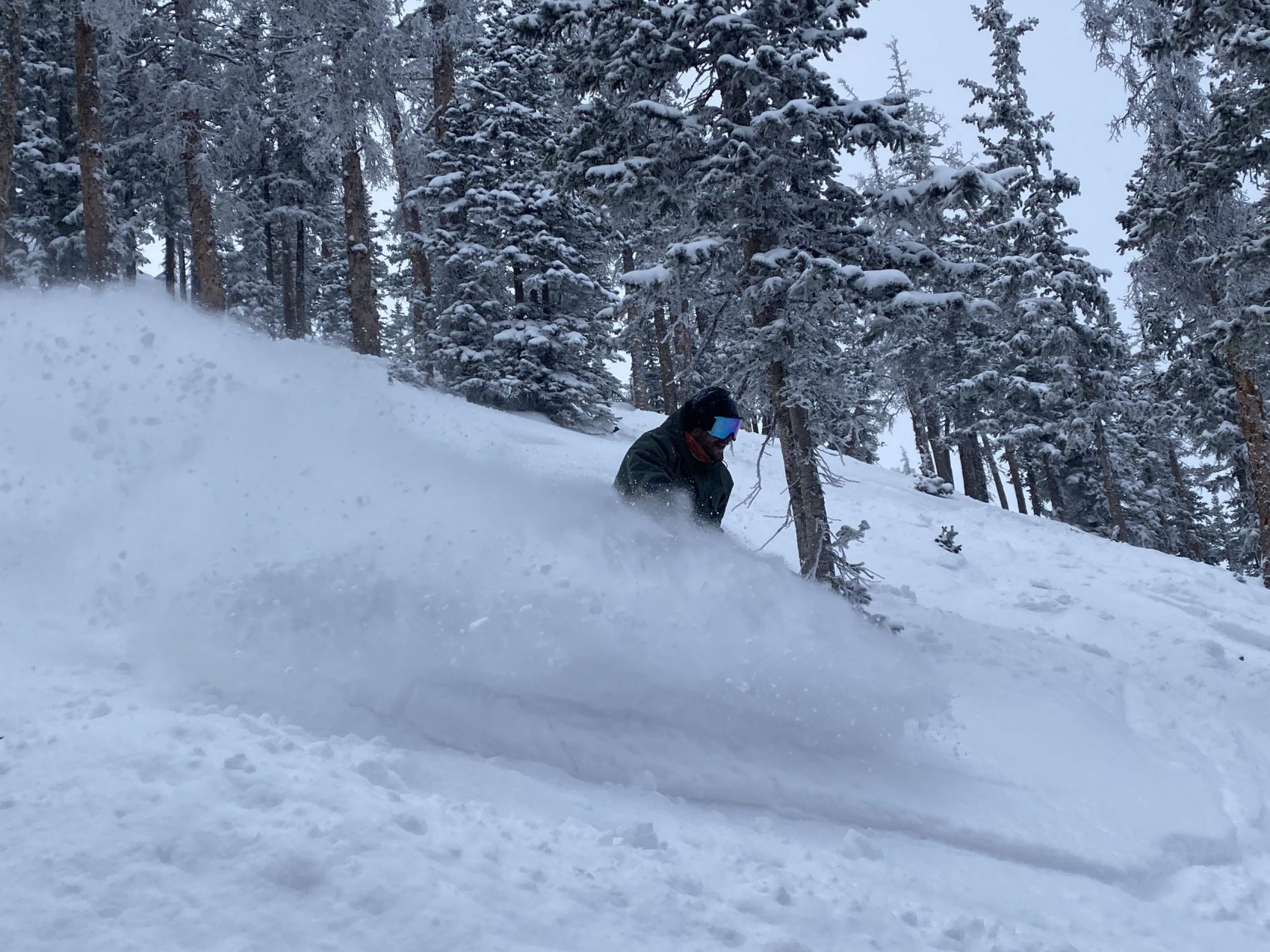 After many-a-lap on both skier's left and right of Panorama, we took off towards other parts of the mountains for more adventure.
The two-seater Garfield chair had some wicked pockets of fresh snow in the trees that stayed good all day.
"No-name" skied excellently—fast and soft with nicely spaced trees.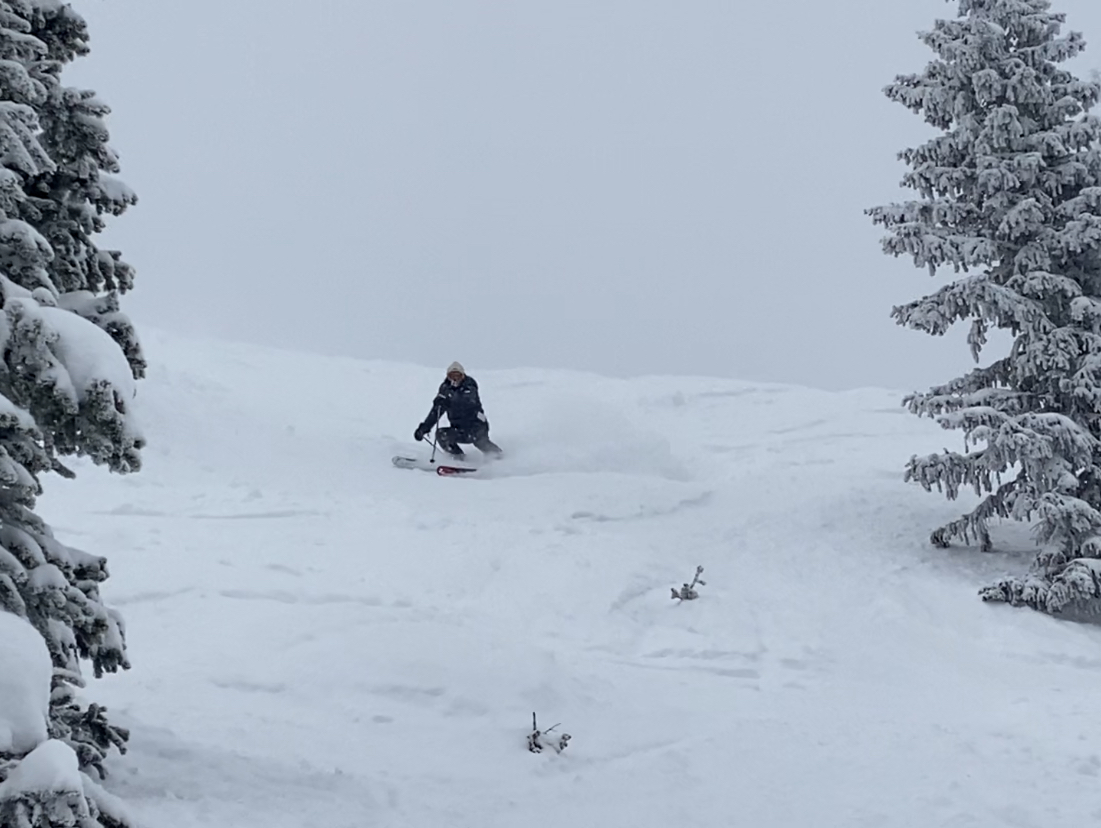 Pioneer had fast, flowy fingers with groups of powder-charged snowboarders mobbing down all around.
The people here are friendly and laid-back, hooting and hollering at skiers charging underneath the lift and making casual conversation with you in the liftline.
Monarch is a great mountain with great vibes.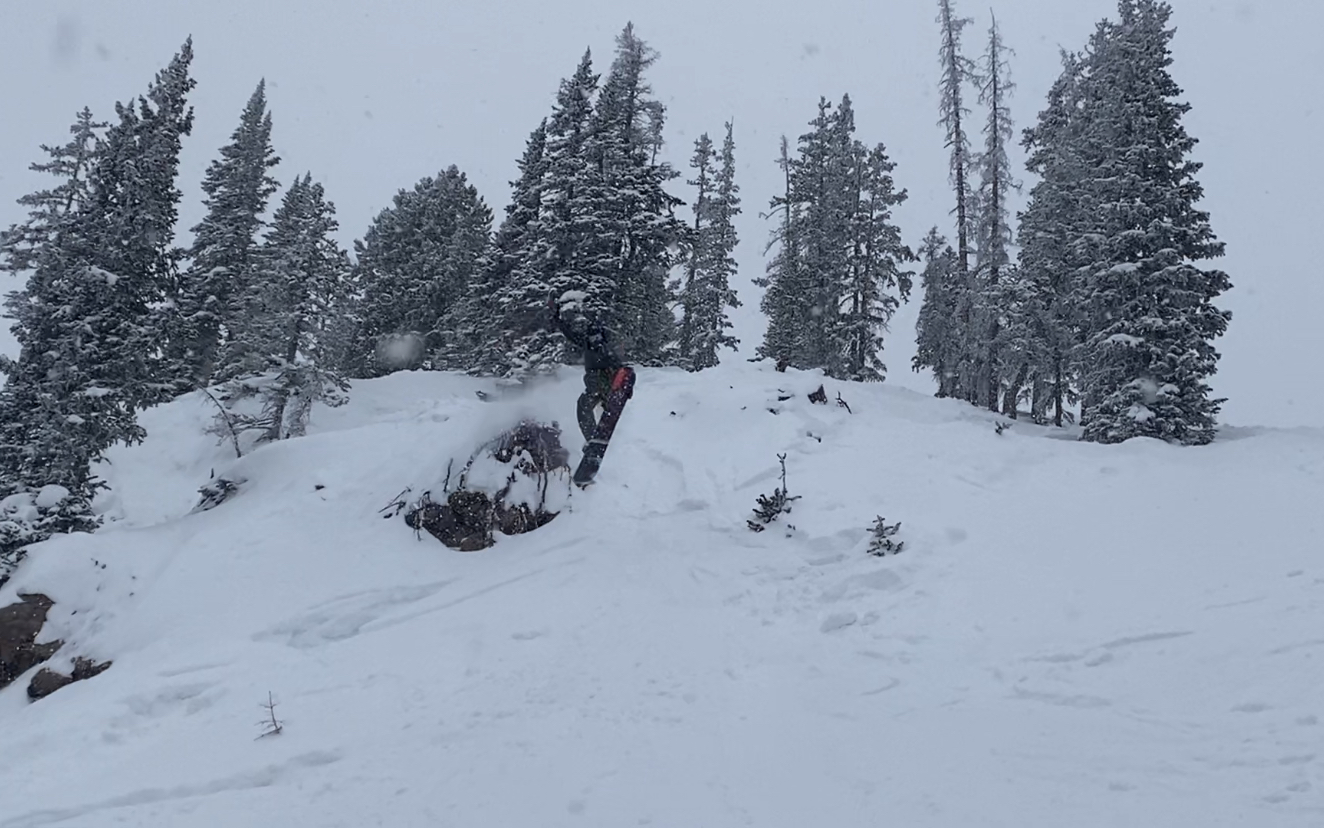 In the early afternoon, we linked up with some skiers and snowboarders on Panorama who just wanted to ski with us.
So we showed them our cliffs and they showed us a good time.
With a friendly group of about six, we cruised around the mountain from jump to jump, fresh line to fresh line all afternoon.
At one point a man from Colorado Springs by the name of RJ showed us a short hike off the far skier's right side of the mountain which led up to a zone called "Gun Barrel."
Up top of the line, we found an abandoned wooden tow-rope with a plaque that told of Monarch's history and how this here tow-rope had first opened in 1939 for skiers to enjoy the area's pristine powder skiing.
According to the plaque, when Monarch Mountain first opened season passes were only $1 and day tickets were less than a dime…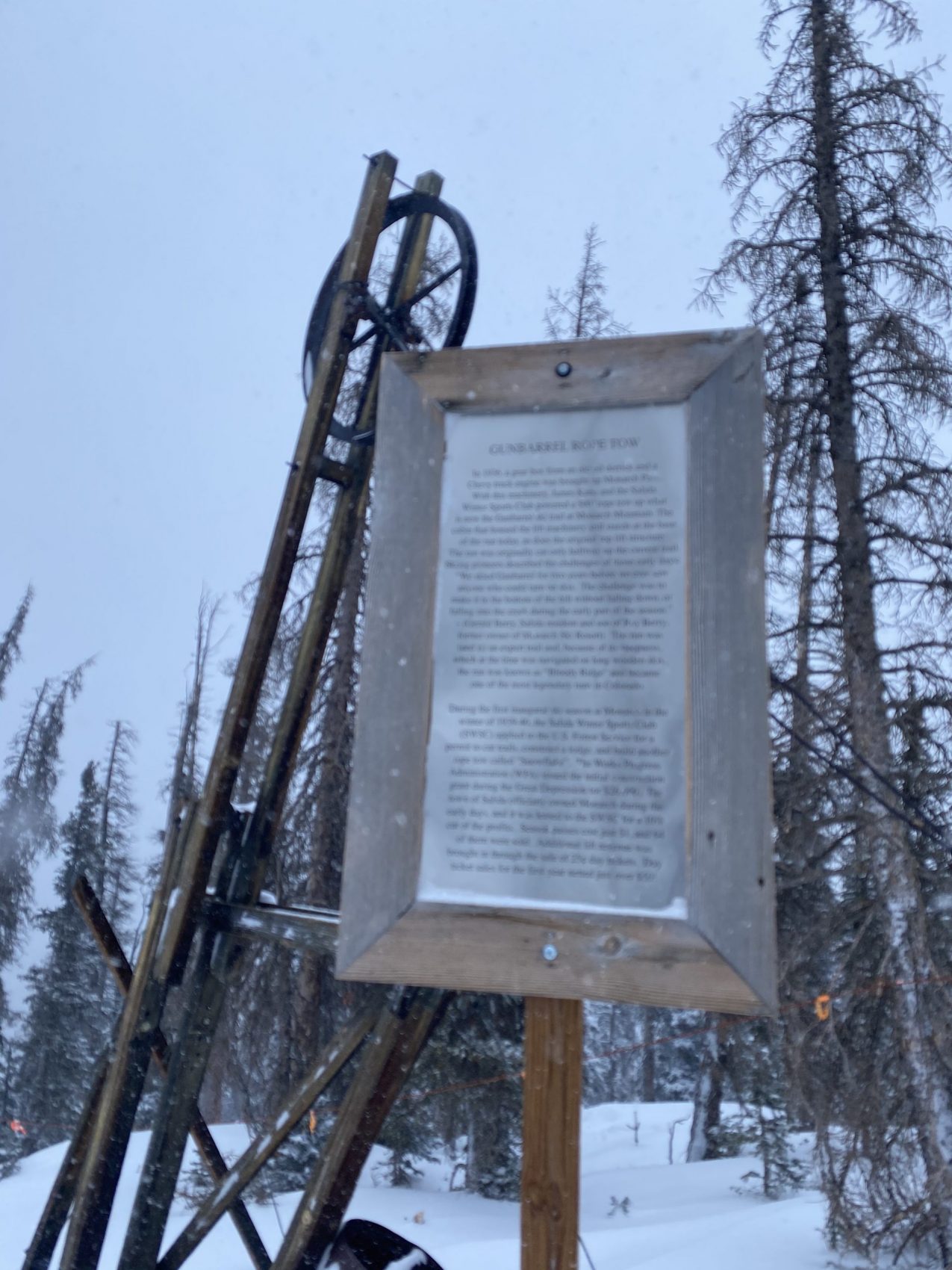 After a quick history lesson and a chat about where we were going to drop, we then found the best turns of the day down Gun Barrel.
Once you got past the little rocky section up top and got into the trees just to the skier's left of Gun Barrel you were in untouched, powder-surfin' paradise.
I surfed a miniature gully in the trees all the way down without a track in it besides mine.
Thanks for showing us the way, RJ!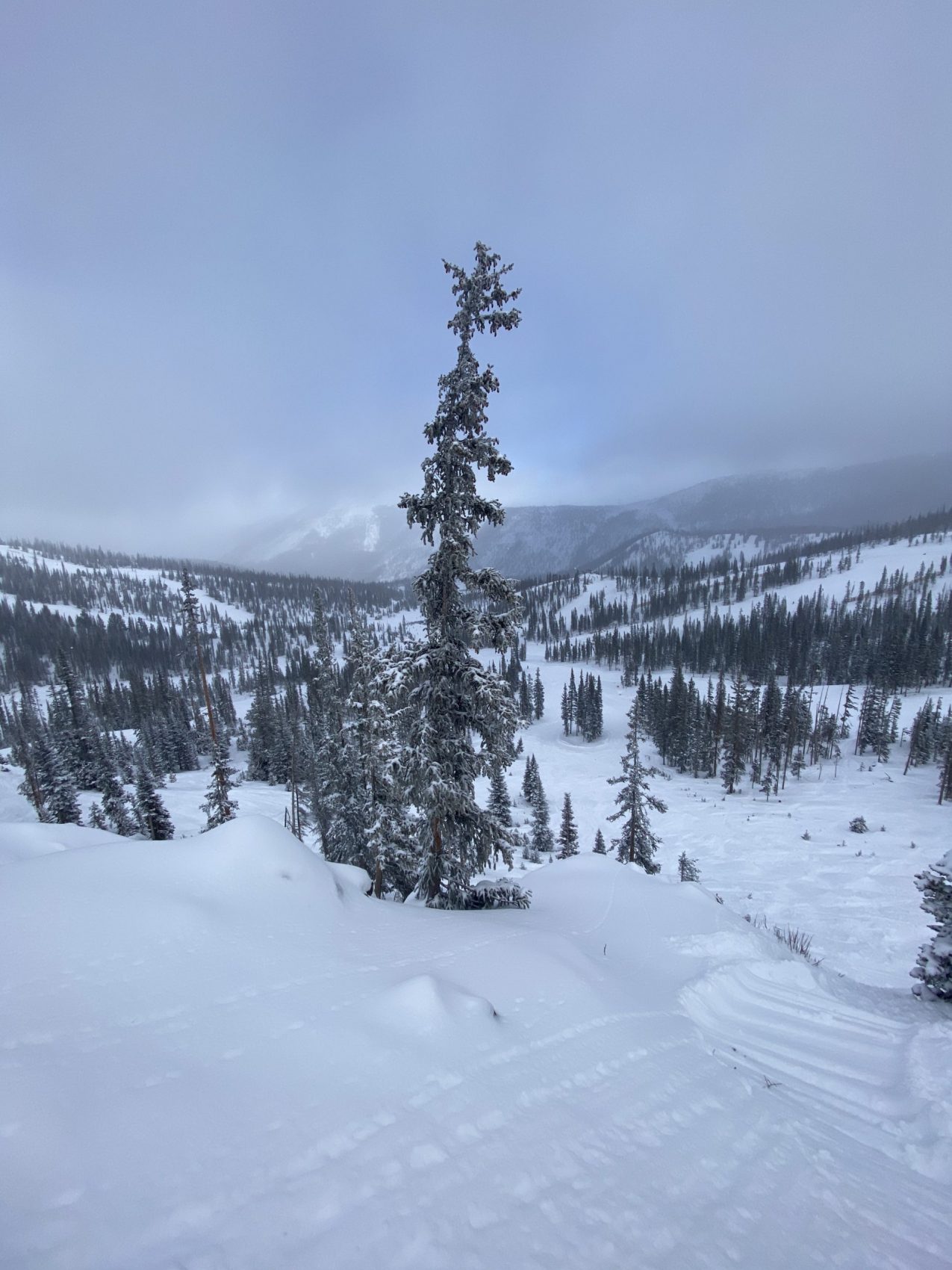 At this point, there was about an hour left in the day and it started dumping hard again so we decided to stay until close. Easy decision.
We wrapped up the already sensational day with a couple of soft mogul laps off Panorama.
Small, laid-back, and often stuffed with powder and not skiers—Monarch Mountain doesn't disappoint.
The day left us tired, cold, and content. 
We'll certainly be back, probably to explore all the epic side-country terrain that Monarch has to offer…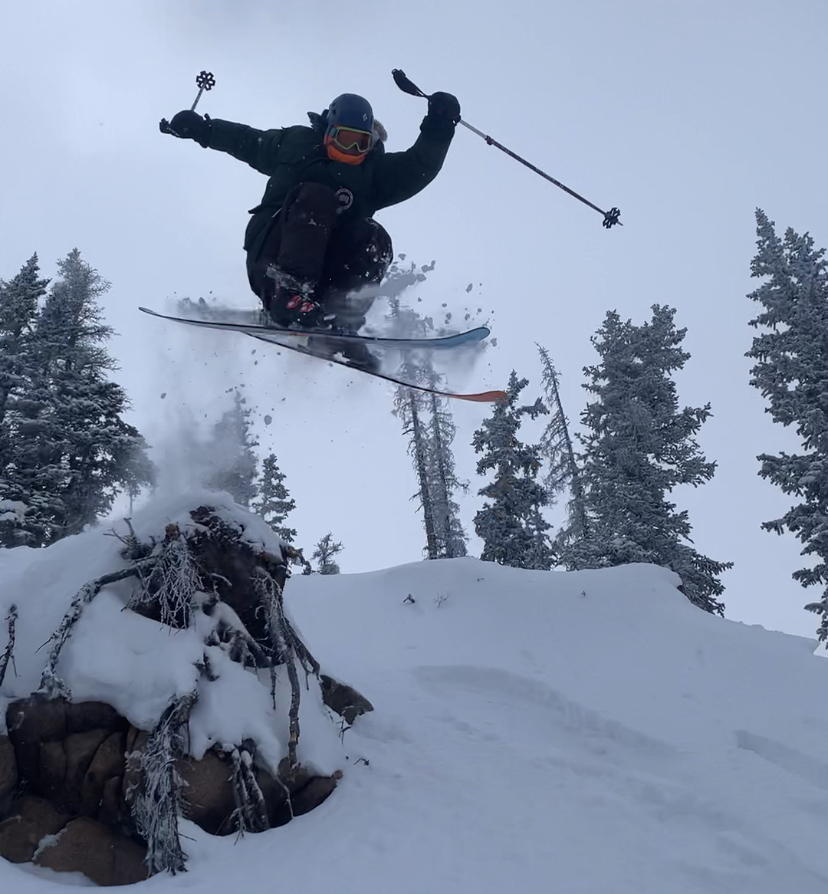 Snow Numbers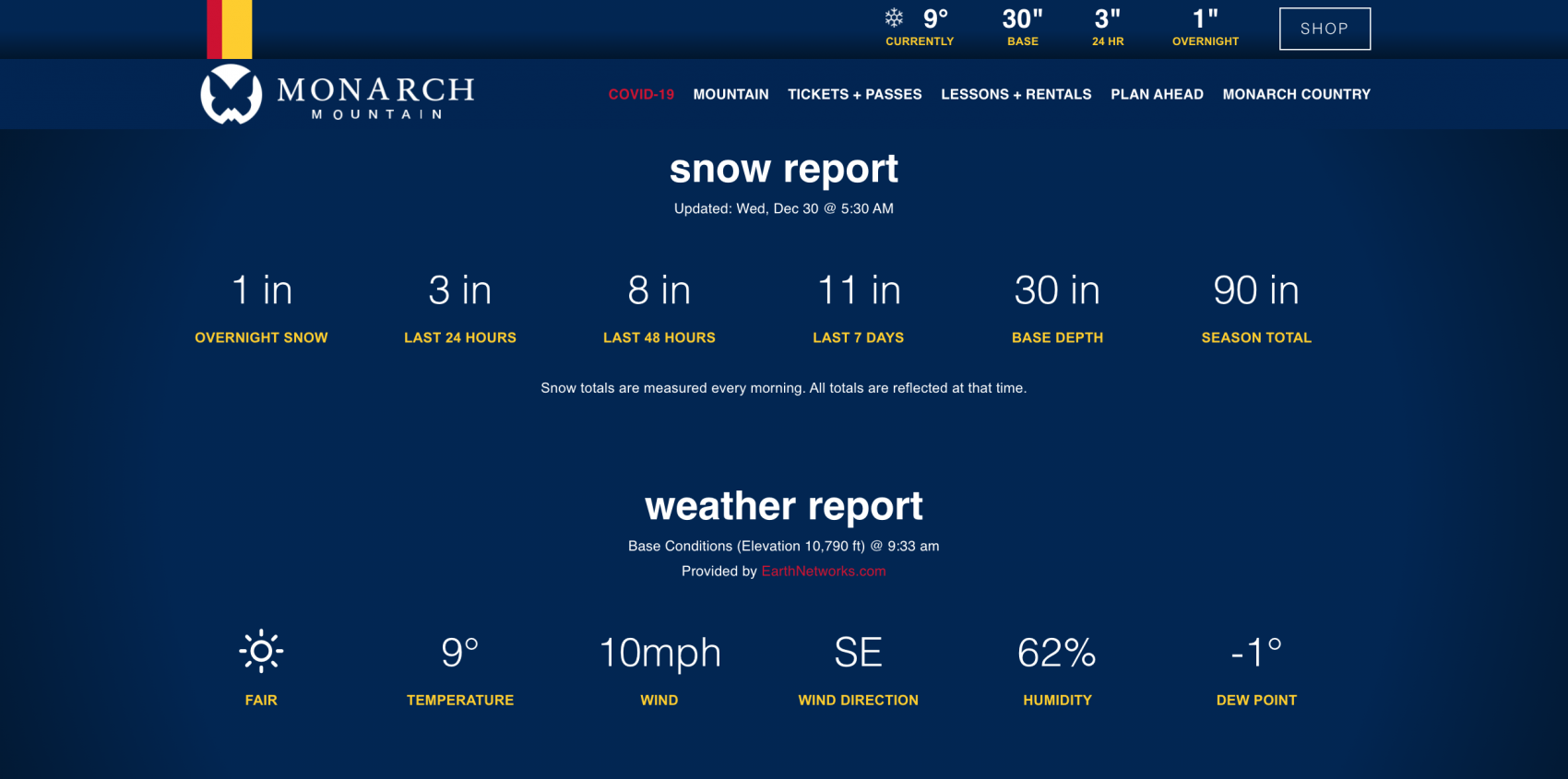 Forecast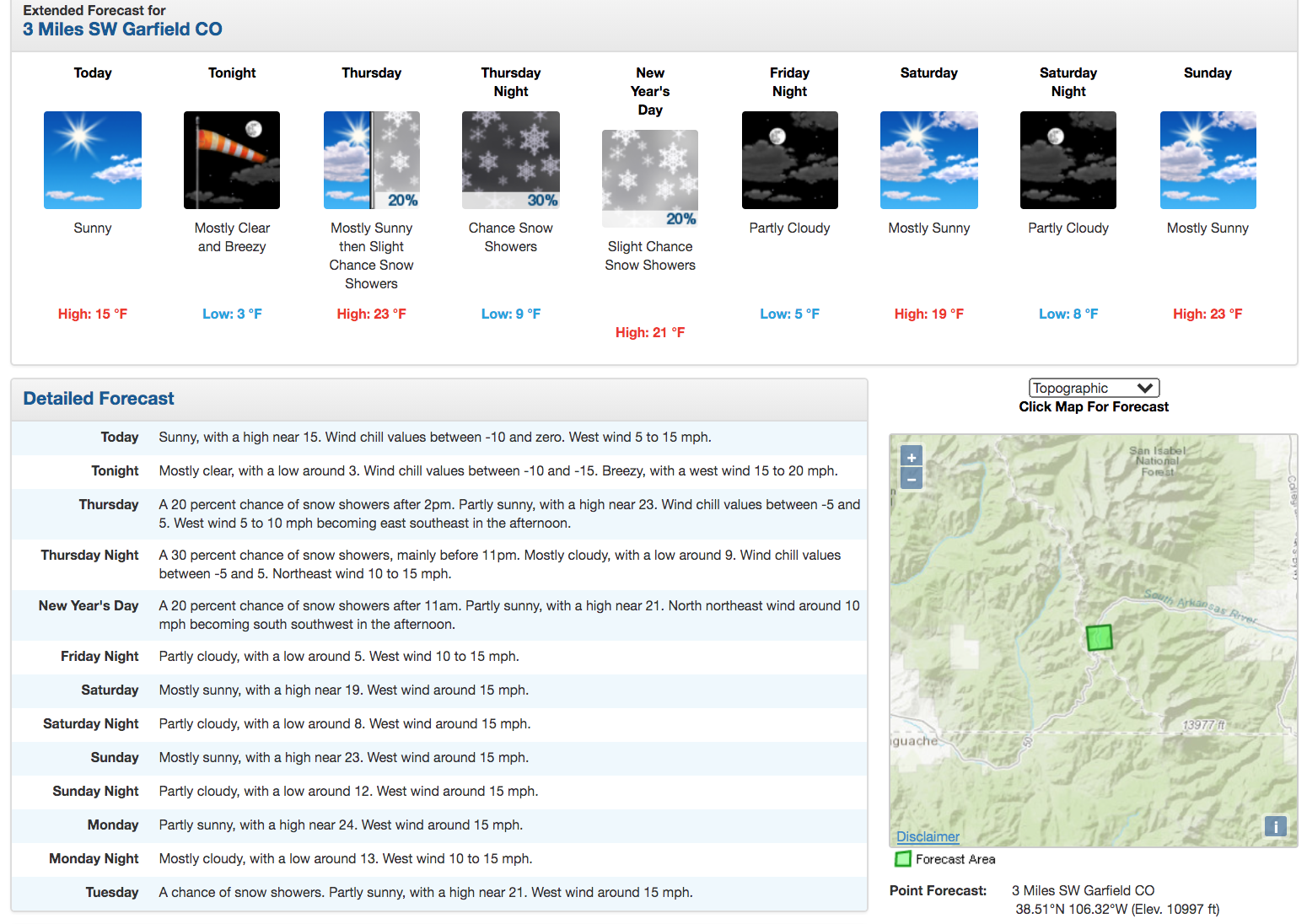 Avalanche Advisory 
Photos