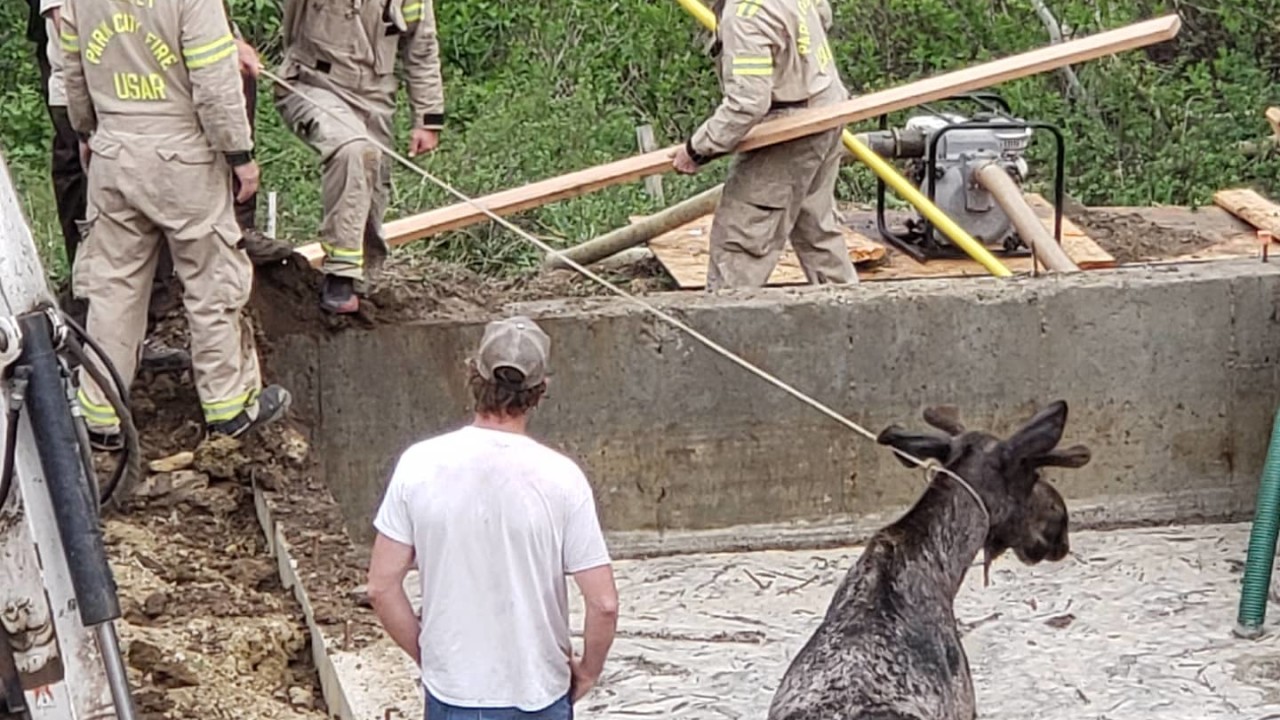 Firefighters and Division of Wildlife Resources workers arrived at the scene of a Park City, Utah construction site when a Moose became trapped in the foundation on Tuesday.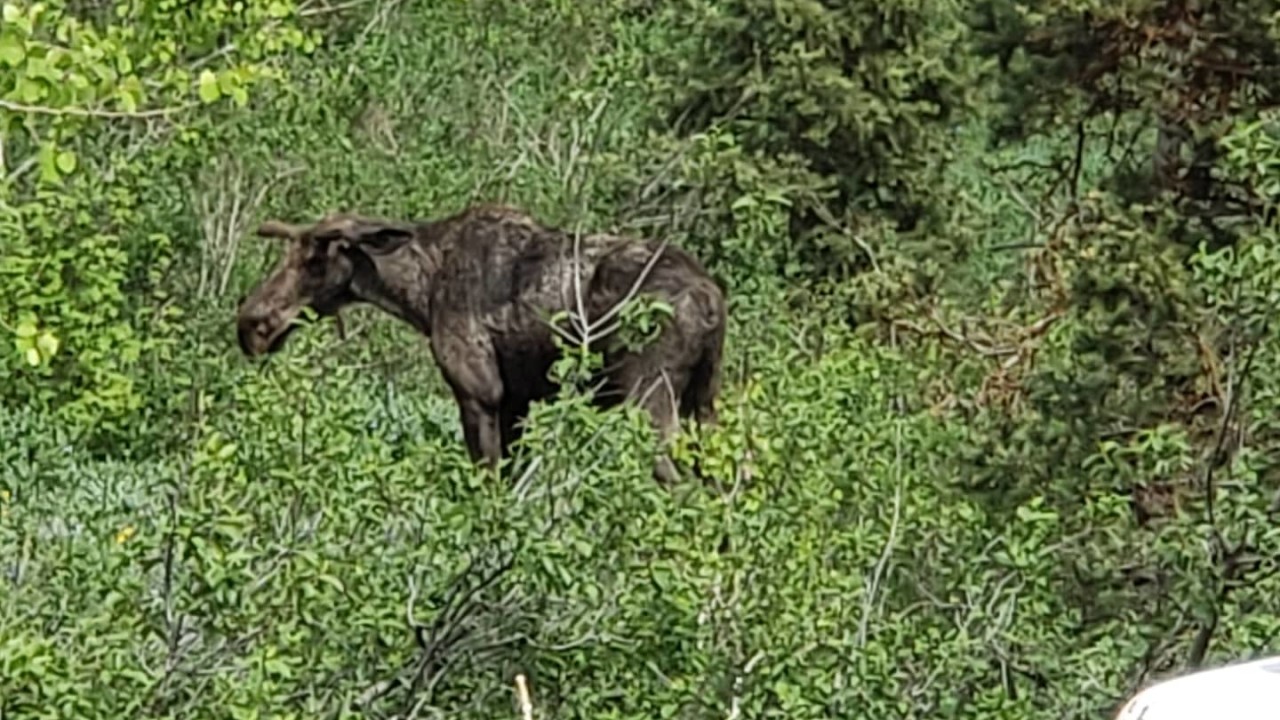 After a little trial and error, Fox 13 reports, the emergency response crew managed to free the moose. 
The moose than ran off into the sunset tired and a bit shook from the experience, but uninjured.
.@PCFireDistrict used straps and a track hoe to remove a moose that was stuck in a flooded foundation at a construction site Tuesday in Park City.https://t.co/yAmHawd6qW

— The Salt Lake Tribune (@sltrib) May 20, 2020