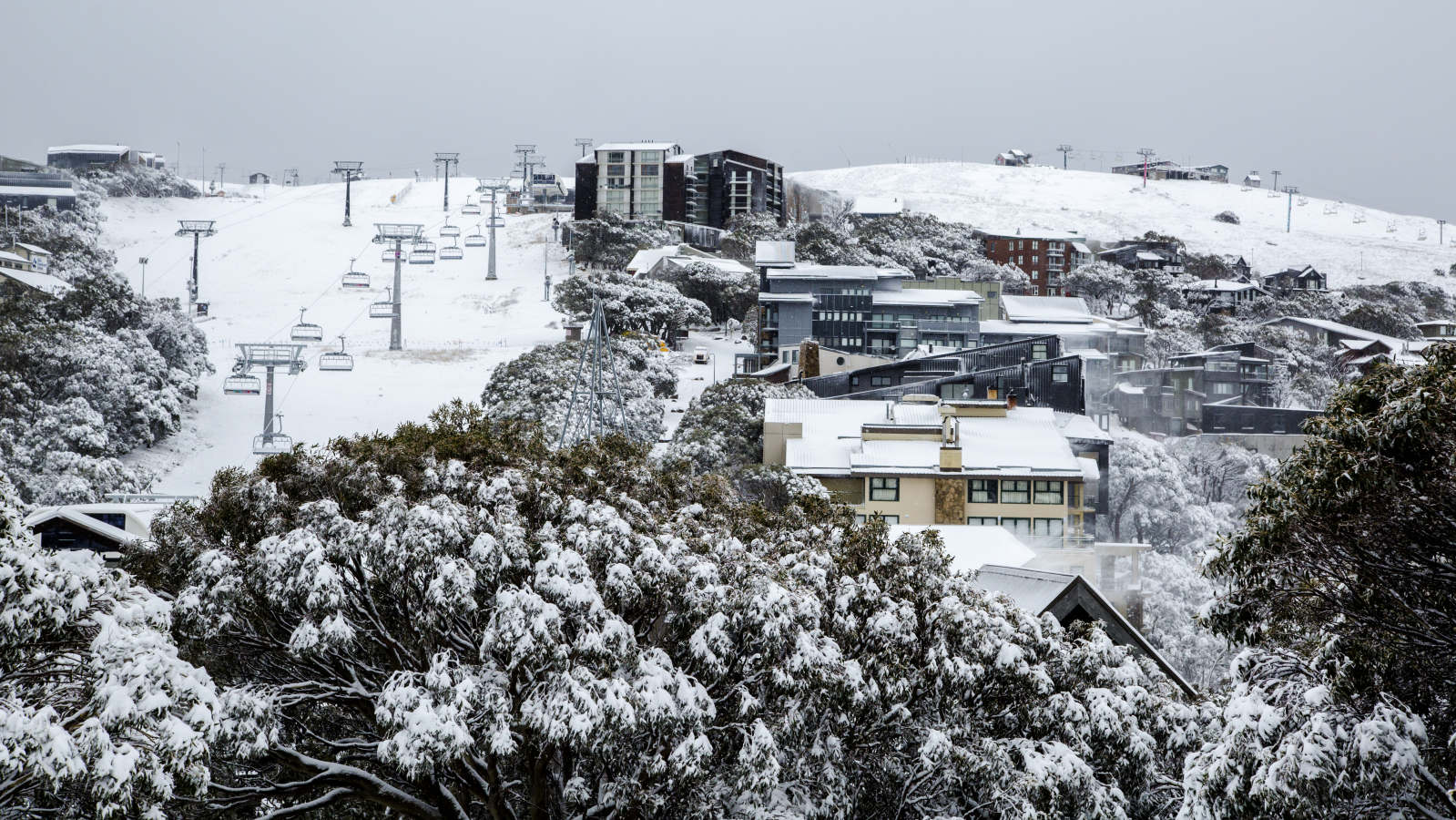 An outdoor team member at Mt Buller ski field in Australia has tested positive for COVID-19, SnowsBest reports.
The team member fell ill on Thursday, left work to be tested, and has been self-isolating since.
Initial contact tracing efforts have located four close contacts in the previous 48-hours, although it appears the employee had not been at work for three days. Those four are currently in isolation, as are those that have been in close contact with them.
A local statement says:
"The Mt Buller testing clinic will remain open beyond the usual hours, and anyone who feels unwell or is concerned should arrange to have a test and isolate immediately. Please do not come to work if you feel unwell."
Mt Buller is in the state of Victoria, also home to Melbourne where coronavirus cases surged at the beginning of July, prompting the closure of the border between Victoria and New South Wales for the first time in over a century.
"It is the smart call, the right call at this time, given the significant challenges we face in containing this virus."

– Victoria Premier Daniel Andrews
The two states are home to some of the country's largest ski areas. Thredbo and Perisher are in New South Wales, and Mount Hotham, Falls Creek, and Mt Buller reside in Victoria. There is no timeline for reopening the border, and the military has been deployed to patrol the border and ensure no one tries to cross illegally. This, however, may be more difficult than it sounds, as the border is crisscrossed with roads, national parks, and rivers and many businesses and schools operate on both sides of the border.
Vail Resorts decided to suspend operations at Victoria-based Mt Hotham and Falls Creek due to the COVID-19 outbreak in Melbourne. The closure came into effect on Thursday 9, July and is expected to last until at least 19 August, as a result of the stay at home directions for Melbourne's metropolitan area. NSW border closure to Victoria has also contributed to the Vail's decision.
Melbourne has gone into a second lockdown as a result of the second wave in COVID-19 numbers. The restrictions are stage 3 which means people are only allowed out for limited reasons and this does not include driving to regional mountain areas. All non-essential travel banned for Melbournians.
Australia has had 14,935 confirmed coronavirus cases and 161 deaths.