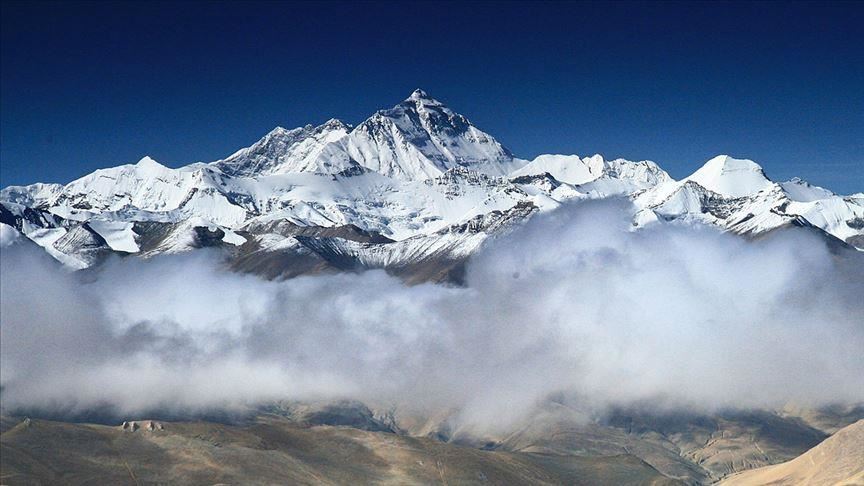 "What is the height of Mount Everest?" is a common tie-breaker question in many a pub quiz. For those that had the number memorized for such an occasion, it's time to update your knowledge. Mount Everest has just been confirmed as being even higher than originally thought.
"We can be confident that this is the most accurate height of Everest that we have ever had. It was a huge responsibility on our part. It is a moment of great pride for us."

– Susheel Dangol, Nepal's chief survey officer
Nepal and China, the two countries Everest straddles, jointly announced the new height as exactly 8848.86-meters, or 29,031.69-feet, marking an increase of 2.8-feet. For years, China claimed the height of the peak was 8,844.43-meters (29,017-feet), and Nepal reckoned it was 8,848-meters (29,028-feet). A 1955 Indian survey established the height as 8,848-meters, matching Nepal's measurement and becoming the global standard. The new height was agreed on after the countries sent surveyors from their respective sides of the mountain in 2019 and 2020.
Such a large discrepancy between the two country's measurements, more than 3-meters, came down to whether the height includes the mountain's snowcap or if it should be limited to its rock base only. As most other countries include the snowcap when measuring their peaks, the same method was used on Everest.
The new measurement also puts to bed a theory that a 2015 earthquake might have shrunk the mountain.
The country's surveyors employed two methods to measure the mountain: the first was based on trigonometry, a time-tested technique known as a leveling survey. The second used the latest technology, relying on a combination of readings from a satellite navigation system and a complex sea-level model using a gravimeter to measure the force of gravity at a given altitude.
Mount Everest isn't the first peak to see its height revised, but it's probably the first to get taller rather than shrink. North America's highest mountain, Denali (previously known as Mount McKinley), shrank by three meters when satellites remeasured it in 2015. Sweden's highest peak, the Kebnekaise mountain, has also been a shrinkage victim, albeit due to climate change.
In New Zealand, Mount Cook lost 10-meters after an avalanche wiped away its entire snow top. The height of Aconcagua in the Andes has also been reduced by a meter along with Australia's Mount Kuscuiscko.