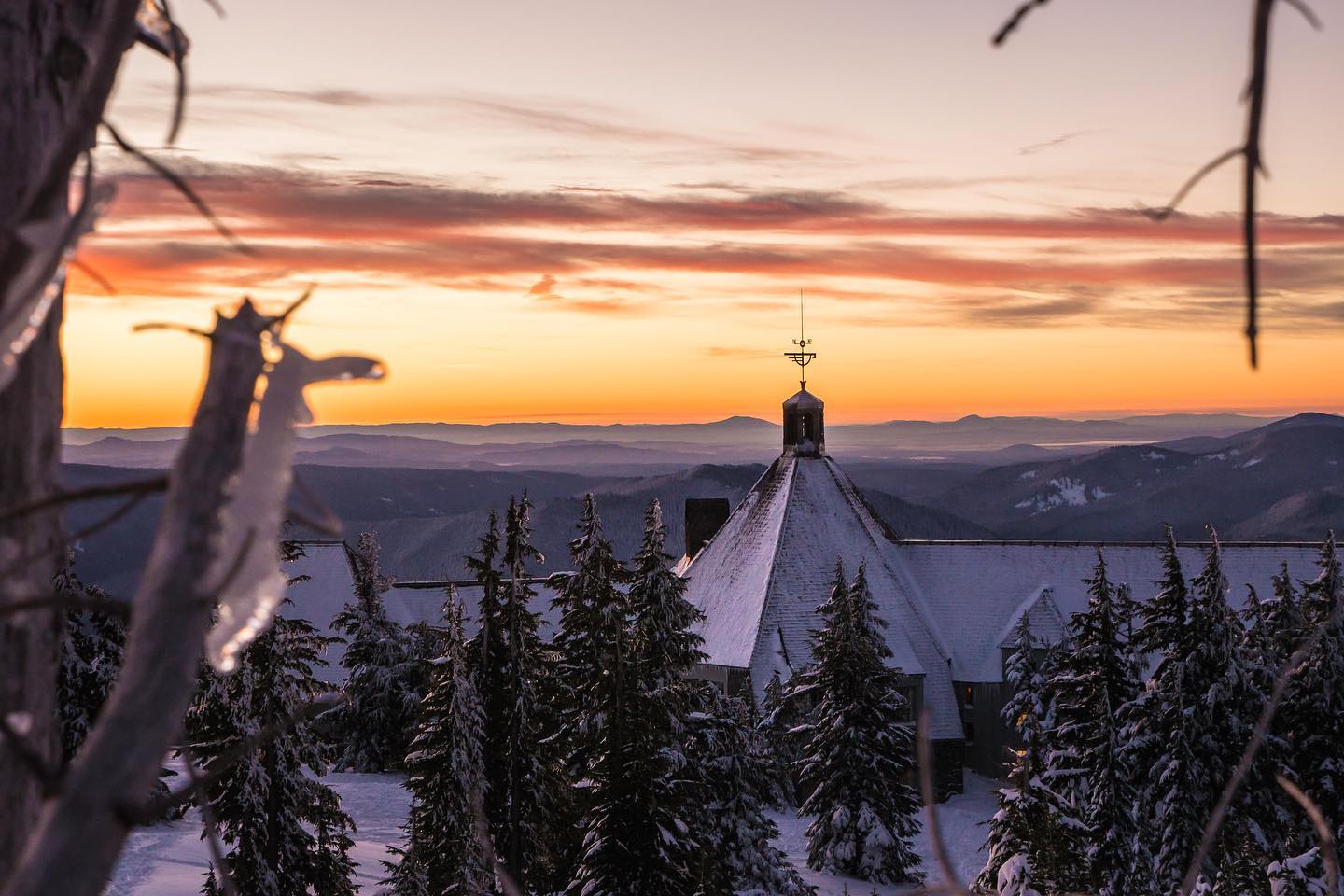 Timberline Ski Area on Oregon's magnificent Mount Hood just had a successful reopening of its ski operations under strict social distancing restrictions, signaling that ski race training is still an option for summer 2020.
Every summer, Timberline's Palmer glacier is consistently the place for summer ski training in the United States. From ski camps to gear testing to national projects, skier and snowboarders from all over take advantage of the extended ski season that Hood has to offer.
Then, on Friday, May 15, the Mount Hood ski area started spinning the Magic Mile and Stormin' Norman lifts, opening up operations to a "fraction of their carrying capacity," according to skiracing.com. Skiers and snowboarders can now access slopes as long as they make an online reservation 24 hours ahead of time and snag a ticket on a first-come-first-serve basis.
But the summer ski season at Timberline isn't exactly the same as you may remember from previous years. Strict social distancing restrictions such as entering the parking lot after passing a checkpoint, maintaining a six-foot distance in lift lines, and being required to cover your face and hands with goggles, masks, and gloves at all times are in place. But even with these restrictions, many snow enthusiasts were able to get back on the hill without any hiccups last weekend.
As of now, Timberline anticipates having a similar amount of interest in ski race training lanes as they would for a "normal" summer, even though they don't have an exact plan on how to manage them yet. The next step for the Timberline community would be figuring out how to facilitate a successful experience for camps, the national ski team, clubs, and others looking to get back on snow during these uncertain times. However, whatever plan the ski area does enact could still be subject to change depending on the number of visitors that make the trek to Mount Hood this summer.
Oregon's Governor Kate Brown still has the power to recommence lockdown at any given time if need be, potentially crippling Timberline's summer ski plans. Timberline will have to walk a fine line for allowing people to enjoy their favorite recreational activities while keeping them healthy at the same time.
"Everyone is working together to move forward," says Timberline Marketing Director John Burton. "It's going to be tough for a while, so let's get this right so that we don't take a step backward."