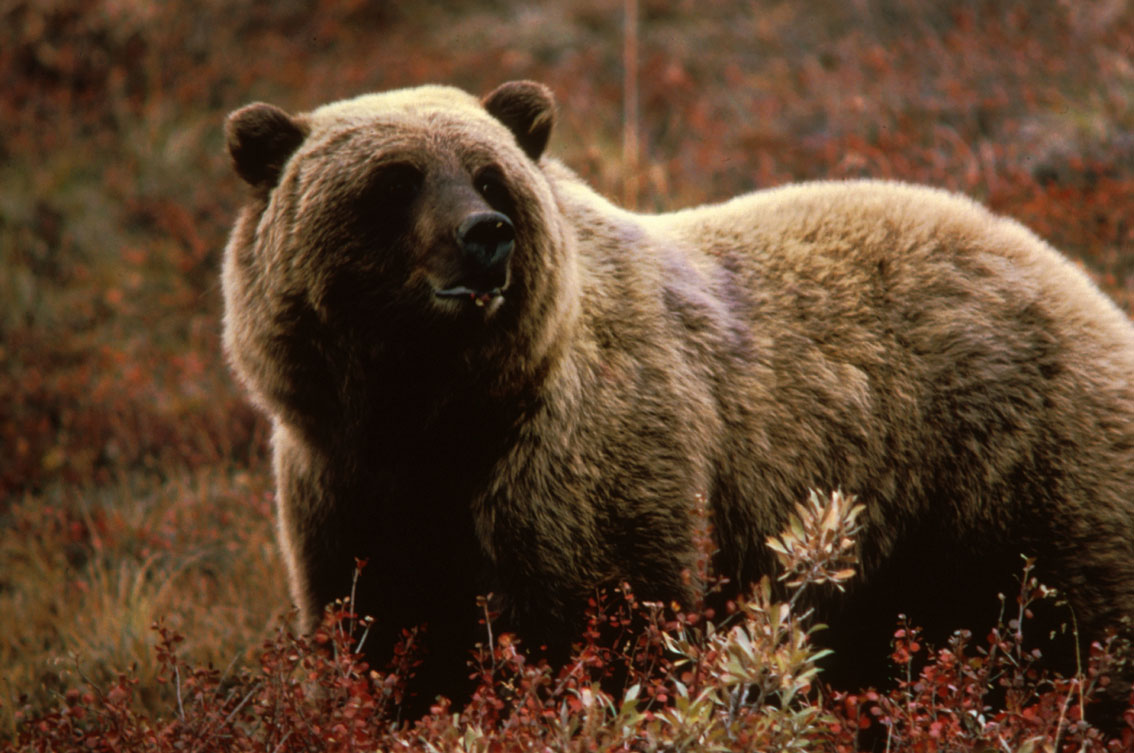 A man was seriously injured after being attacked by a grizzly bear near Big Sky, MT just after noon yesterday.
The 60-year-old man was mountain biking alone in the Spanish Peaks Community, just above Ousel Falls Park Trail near Big Sky. It seems likely that he rounded a sharp corner and surprised the bear on the trail.
The man was able to make it to the road and make contact with other people to raise the alarm. He sustained injuries to his face and back and was airlifted to Billings.
Officials say it was a surprise encounter, with nothing to suggest the bear was behaving in a predatory manner, giving no reason to find and euthanize the beast.
The trail is temporarily closed for the investigation. Officials warned people to be aware that bears are now out of hibernation, and to be prepared. Always carry bear spray, know how to use it, travel in groups, and be aware of your surroundings.