A few spots around the ski town of Aspen, Colorado got a special gift. Random swings have been popping up in the forests that surround the city, and nobody knows who's doing it. Several swings, covered in a deep-red coating of paint, dot trails around Aspen. The only clue about them is the etching in each swing: #AspenSwingProject.
After the project was mentioned in the Aspen Sojourner Magazine, the creator reached out. Preferring anonymity, he, like many others, came to Aspen for a long weekend and just never left. When asked about the beginnings of the project, he responded:
"I didn't ever think it was going to turn into a thing. I just randomly thought about how I hadn't been on a swing in awhile and that doing this—it would give everyone who finds them this happy moment to relive their childhood."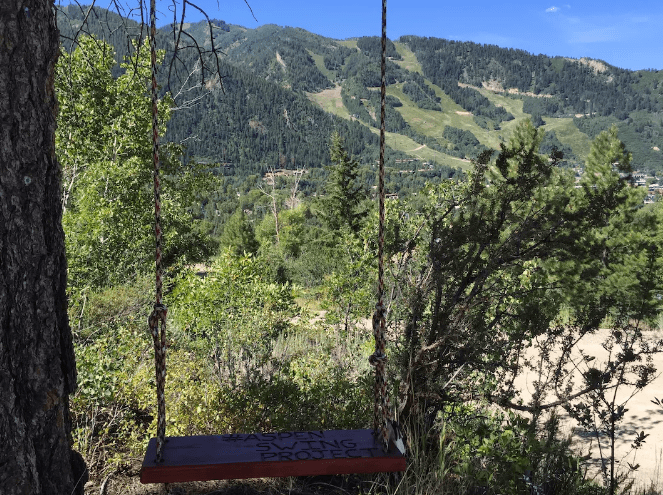 Thanks to social media and the hashtag, it is easy to follow the joy that the swings bring. It's hard to see a swing on the side of a trail and NOT give it a try. The only downside, he explains, is a couple of swings have been taken down. He believes the ones were removed that were too accessible and wants to continue to put them farther out in the wild.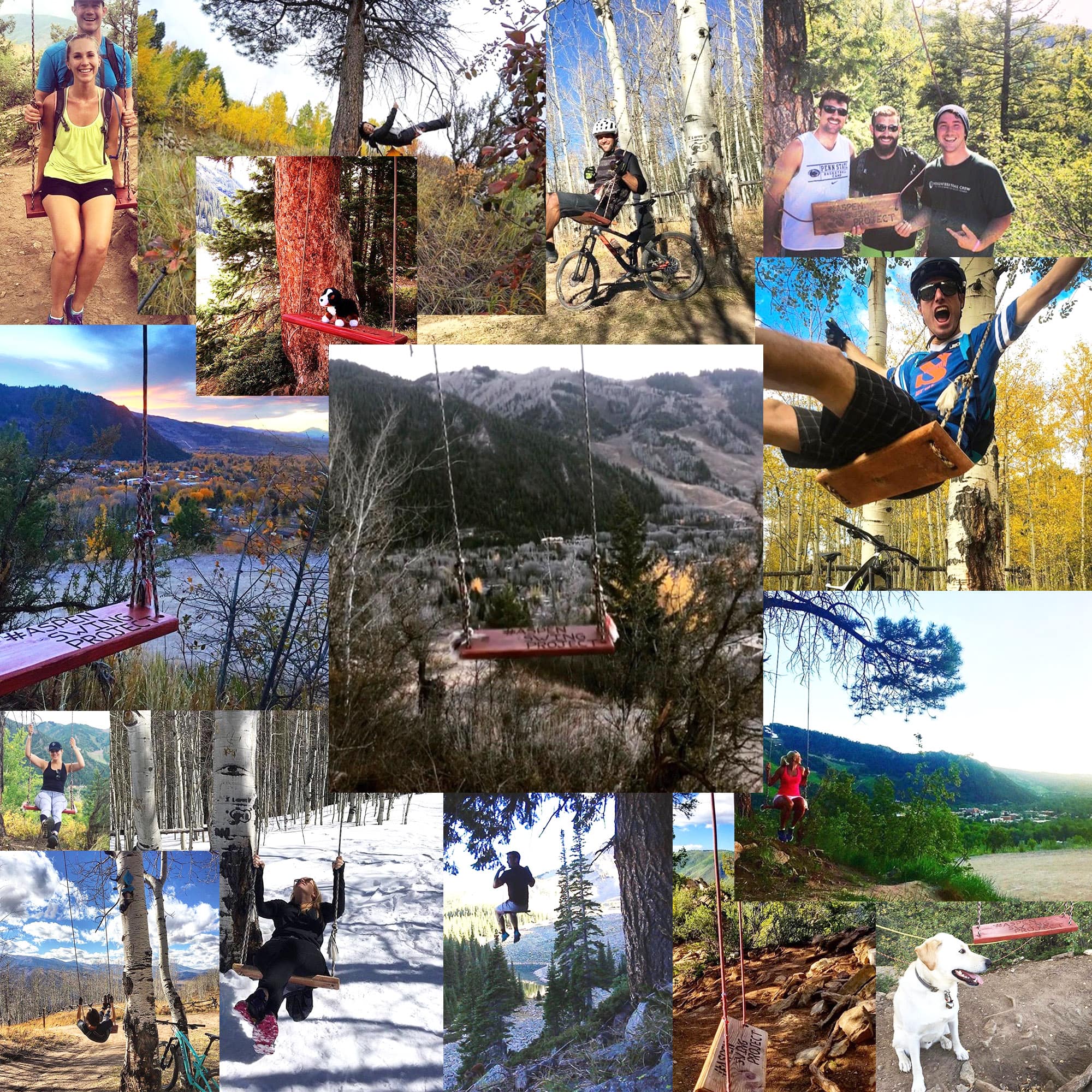 There are currently 5 known swings, with more hopefully on the way. Keep posting about them and hopefully, the creator will keep at it!