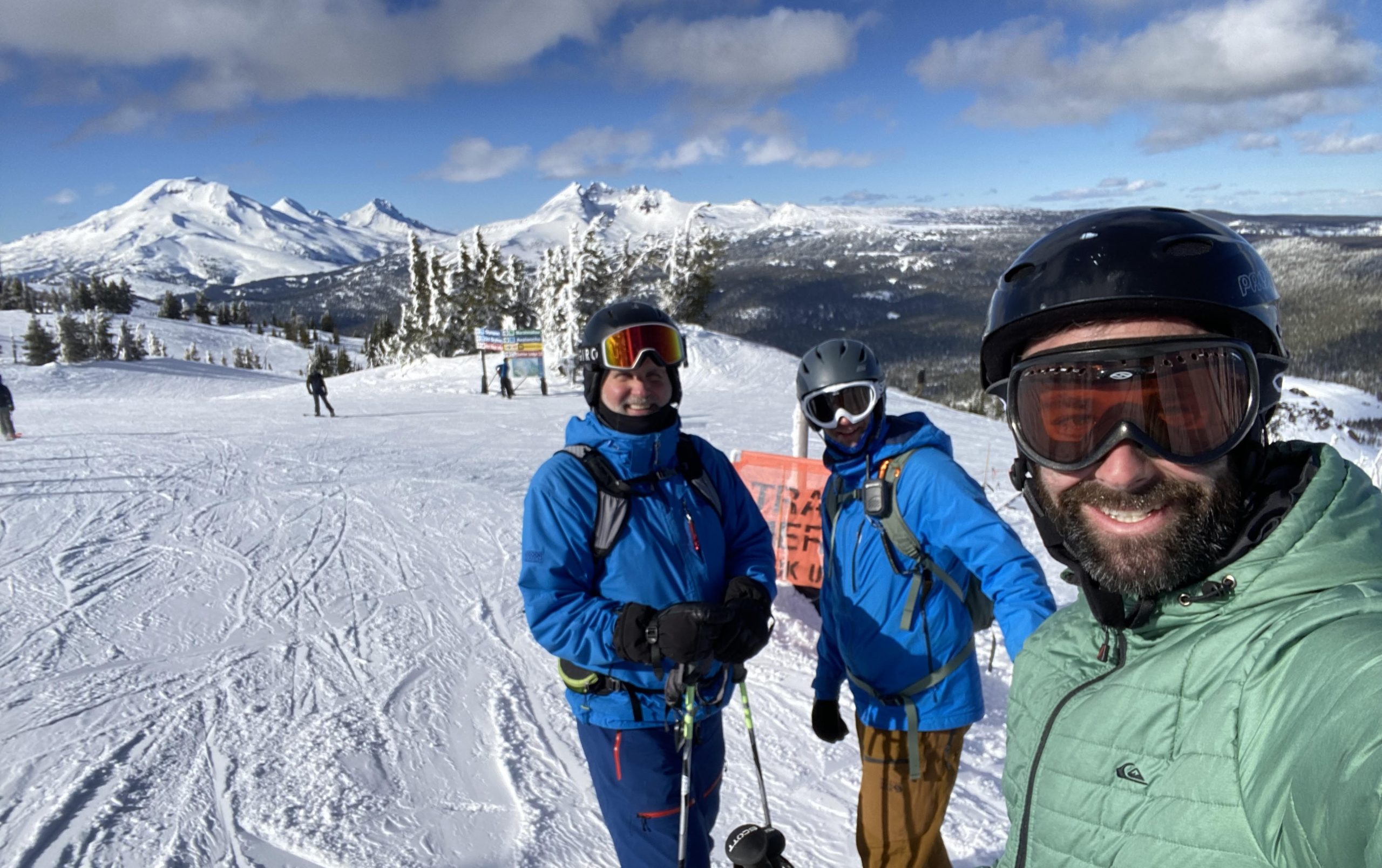 Trip Report for March 10-11, 2023
Every time I go to Central Oregon it's a good time. This excursion was no exception.
I had plans to ski Mt Bachelor for two days. With friends on Friday, then with family on Saturday.
The forecast was calling for big snow on Friday, then sun on Saturday. Could it line up any better?
Day 1: Powder Storm Skiing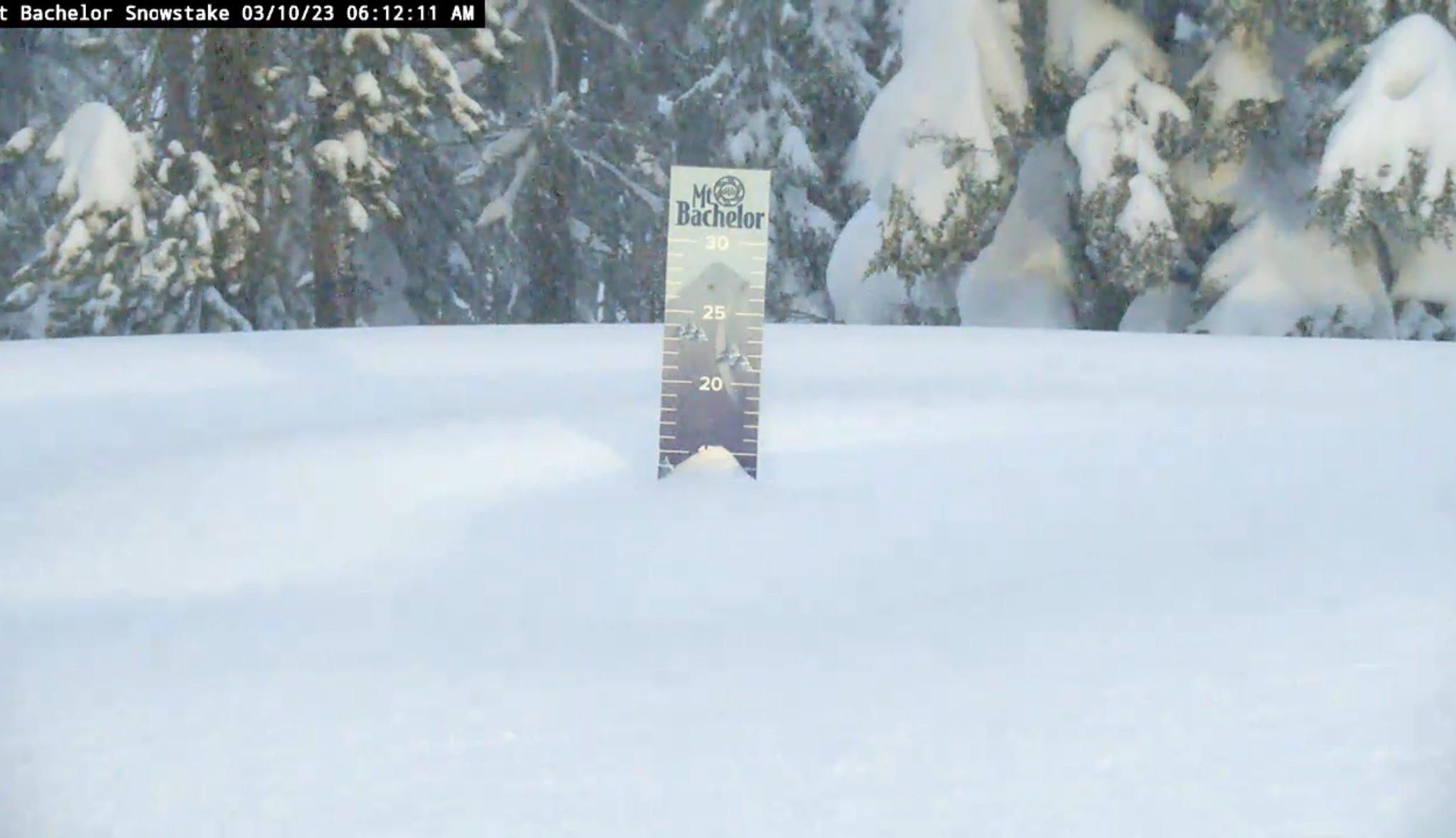 I woke up to 13 inches of new snow overnight and 18 inches in the last 24 hours.
It was a classic Pacific Northwest storm skiing day. Sustained winds were 40 MPH all day with gusts even greater. It was snowing hard, and visibility was terrible.
It was awesome.
Good thing Mt Bachelor has amazing tree skiing because that was what we did all day.
We started on Outback Express. Northwest Express was closed due to 100+ MPH winds at the top.
We then moved to Skyliner Express and eventually Cloudchaser. Every run was a search for untracked turns, and we could always find them.
Day 2: Blue Skies
The weather the next morning was a complete 180 from the day before. Blue skies and light winds made it hard to believe it had been so jarring the day before. These are the days you dream about.
I was with my brother and two uncles, and we skied soft chalky snow all day with the occasional powder stash. It was never icy. It was perfect conditions for the Big Wave Challenge happening that day.
Ski patrol was working to open up the Summit chair and we heard bombs go off and watched avalanches slide in the Cirque Bowl.
My uncle was on ski patrol at Mt Bachelor from 1988-1994 and told stories of how they would ride the cats up in the morning and throw avy bombs while smoking cigars.
We didn't want to stop but eventually we had to get some lunch. The sun made it perfect for a parking lot picnic.
We were having so much fun, we skied until almost closing time. 
Thank you, Mt Bachelor, what a fantastic trip.
Snow Numbers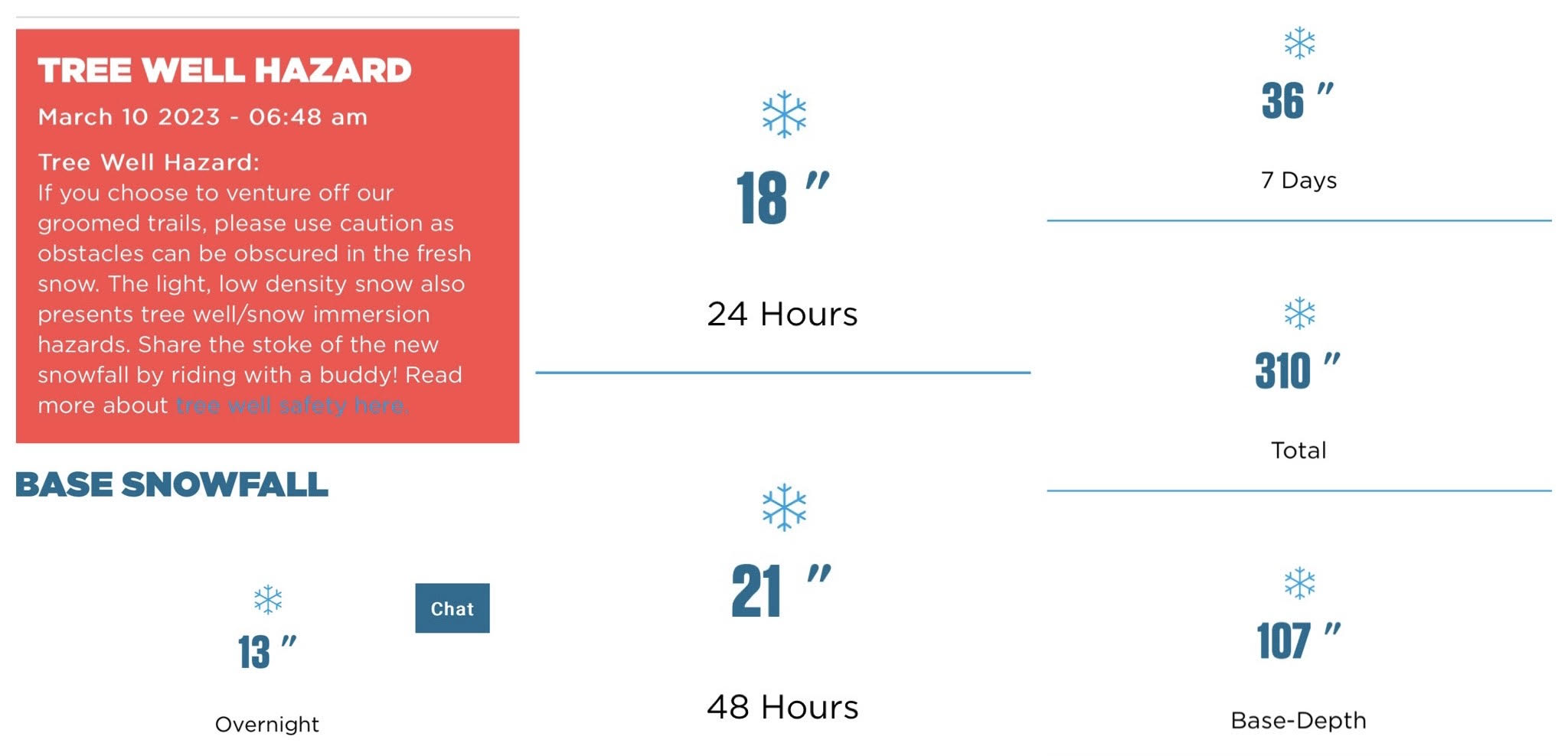 Forecast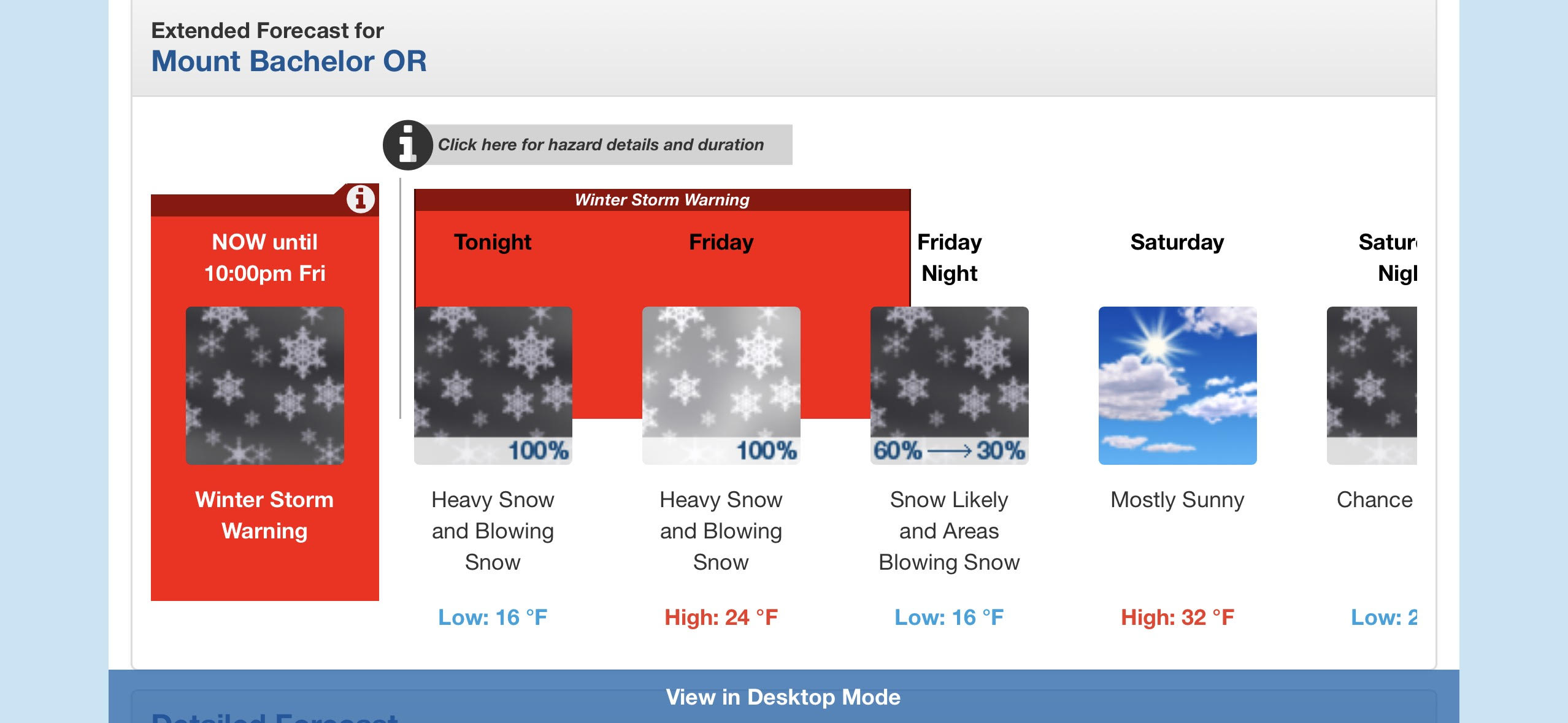 Photos