Report for Tuesday, January 10, 2023
The snow report was unimpressive; no new snow overnight and only two inches in the last 24 hours.
I knew better, though, because the forecast was for clear skies, and with over 1.5 feet of snow since they opened some upper gates on legendary Heather Canyon, it was bound to be fresh tracks under blue skies.
Avalanche mitigation was still in progress, so we ripped groomers to start the day on the Shooting Star and Hood River Meadows lifts. They were smooth and super carvable. The lift lines were nonexistent.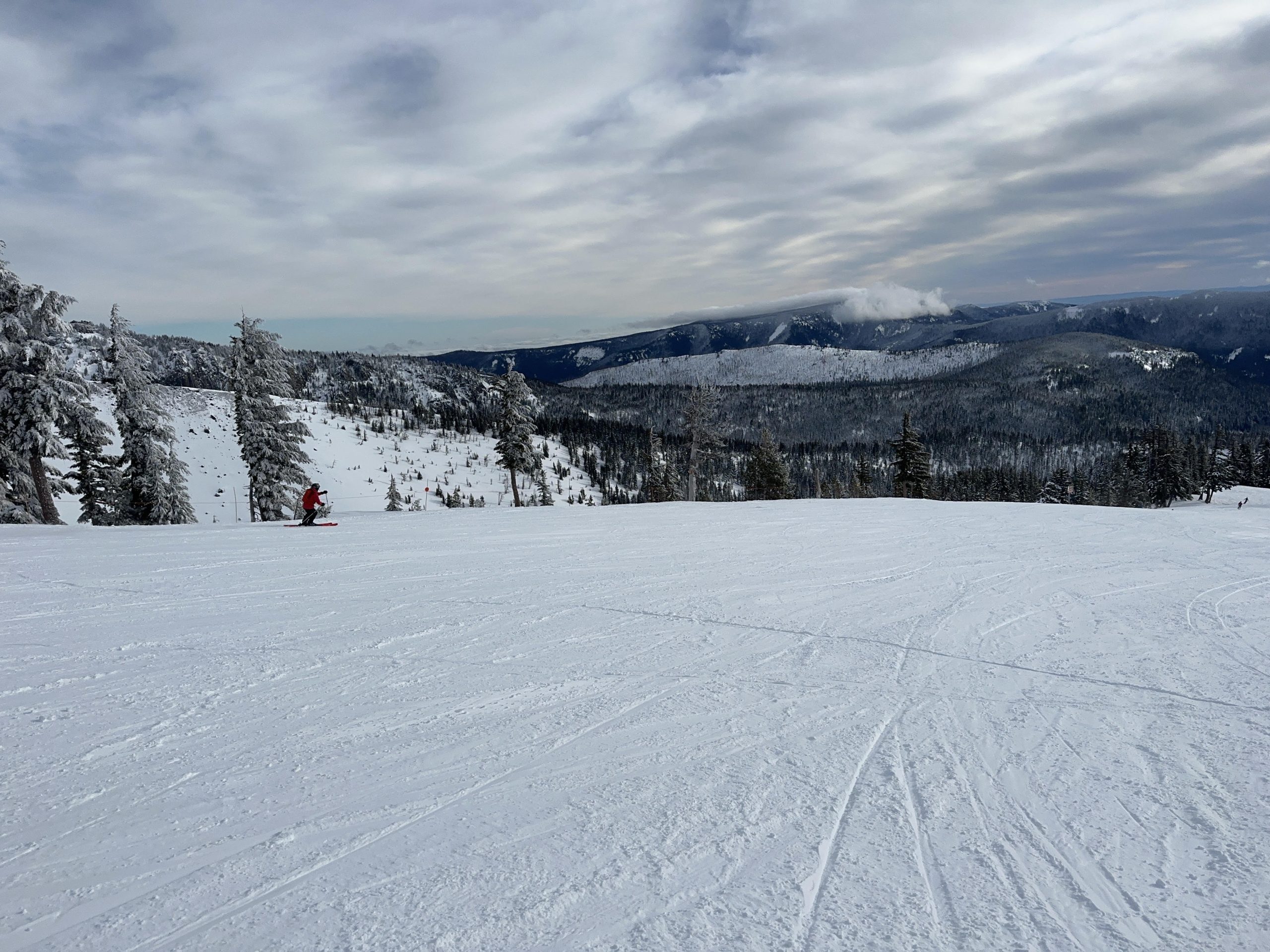 At about 11 AM it had been a while since I had heard the last avy bomb go off, so I figured it was time to make our way to the canyon gates. 
We hit it right as skiers were just entering the canyon. 
I entered Twilight Bowl and traversed to the left.
The powder was deep, and my poles sunk in at least two feet as I tried to cut the track. 
I found my line and made fresh tracks down to the canyon runout. My buddies were right behind me, hooting and hollering.
It was so good we did it twice more, traversing even farther each time. 
By then, it was past lunchtime, so we hit the lodge. 
The afternoon was more groomers and pow stashes. 
This was my 12th day of the season and the best so far. Twenty-seven runs and almost 30,000 feet of vertical. I'm looking forward to more days like this.
Snow Numbers
Forecast