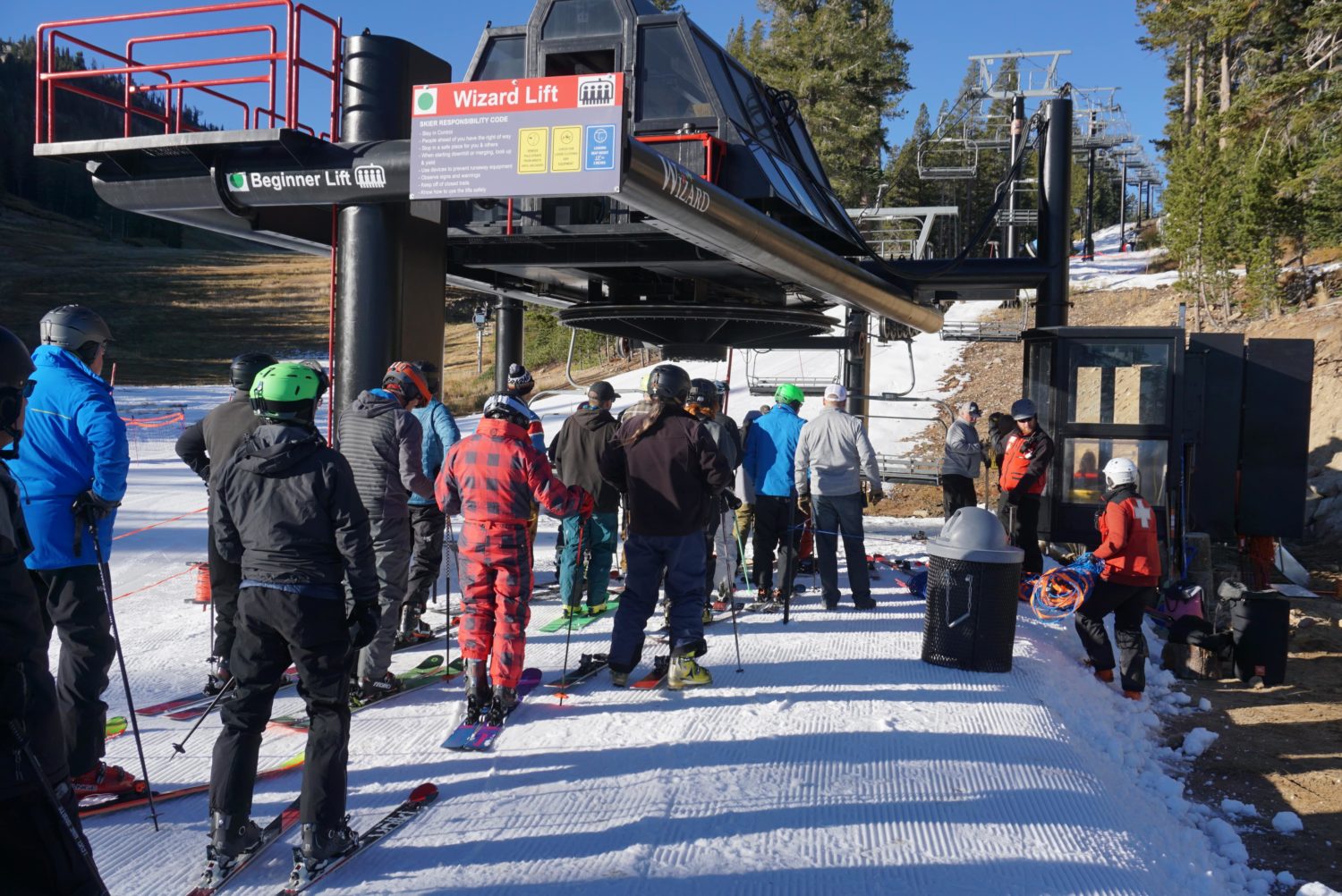 Starting Friday, November 2, Mt. Rose Ski Tahoe, NV will open to the general public for early season skiing and snowboarding on weekends (Friday through Sunday) from 9:00 am to 3:00 pm until daily operations begin. Lift tickets will be available for purchase for $20 (all ages).
Consistently cold overnight temperatures have allowed Mt. Rose to leverage its robust snowmaking system and make snow all around the mountain as well as on a concentration of three beginner ski trails in the Enchanted Forest area that connect to offer one way down the mountain. Snow depths are 8-12 inches on open trails.
"Because we have the highest base area elevation in Tahoe at 8,260', we've been able to make the most of cold overnight temperatures and put our snowmaking system to work," said Mike Pierce, director of marketing at Mt. Rose Ski Tahoe. "We were able to open terrain for our pass holders a couple of weeks ago for a pre-season teaser, and we're thrilled to be opening to the general public tomorrow to really get the season underway. As weather and conditions permit, our intention is to maintain Friday through Sunday operations until we can get more terrain open and begin daily operations for the season."
This weekend, the resort's Lodgepole Café will be open from 8:00 am to 3:00 pm, and the Timbers Bar from 10:00 am to 3:30 pm. Equipment rentals, repair, and ski lessons will not be available, however, skiers and riders can pick-up season lease equipment and purchase season passes.
For those who plan to take advantage of one of the longest seasons in Lake Tahoe, Mt. Rose offers convenient access from both Reno and North Lake Tahoe and the freedom to ski with a variety of season pass options. Season pass options range from $199-$599, and skiers and riders will have access to pre-season sale rates through Sunday afternoon online at www.skirose.com.
Continuing its tradition of the six-month winter season, Mt. Rose Ski Tahoe will aim for that goal again this year, and after this weekend, will continue Friday through Sunday operations until more terrain can be opened as weather and conditions permit. For more information about resort services, conditions, or to purchase a lift ticket or season pass, visit www.skirose.com.