Brought to you by 10 Barrel Brewing 
Report from May 2, 2021
It was a bit stormy out today, but not too bad.
Moody, I'd call it.
In and out sun, increasing clouds.
We needed a quick hit that delivered high 'bang for the buck'.
Suicide Chute on Mt. Superior was the call.
The sun bathed us as we climbed up and kept us warm in a swirling wind.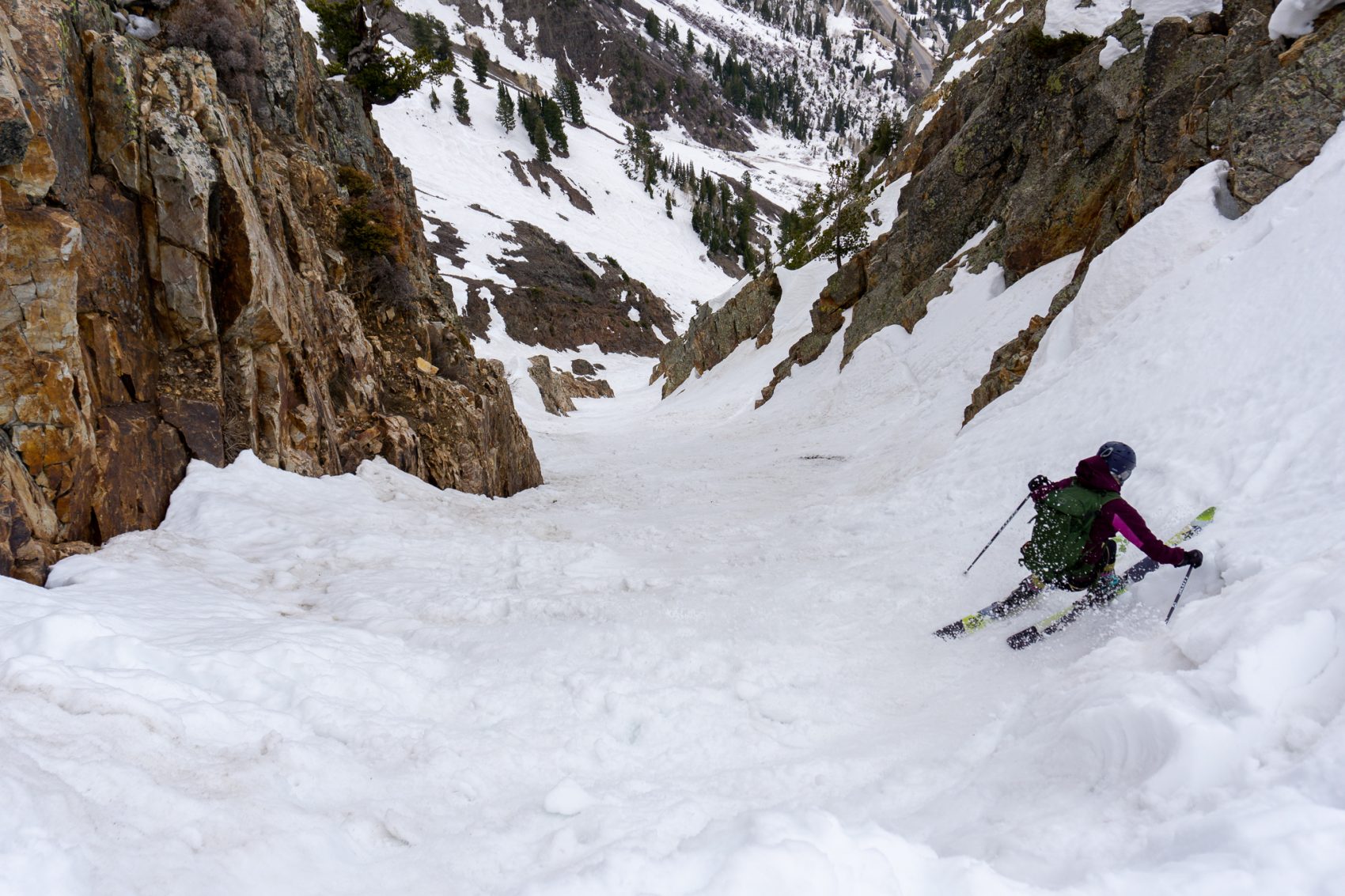 Once in the chute, the wind stopped and so did the sun.
Our timing was off by about 40 minutes…
No matter, the snow stayed soft and the company was terrific.
Off the top, I desperately waited for a blue hole – to no avail.
The sky spat a few snowflakes past to spite me.
I dropped in last and on the 2nd turn fully understood that the snow was sweet.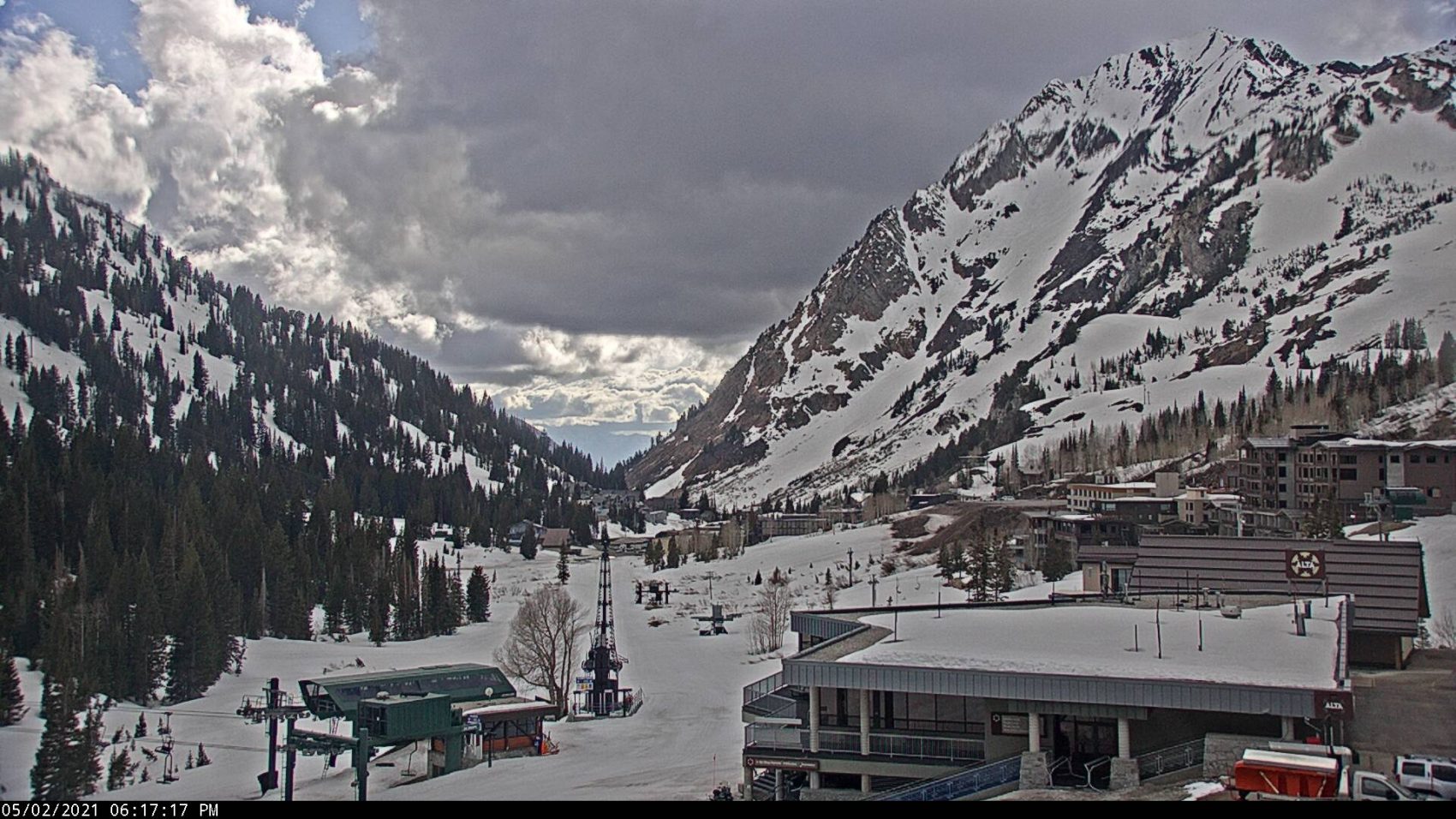 Soft, but not quite sloppy.
I ripped down and tried to ski the entire chute without stopping.
The snow got thicker and overly-pliable in the bottom of the chute whilst sprinkled with avalanche debris.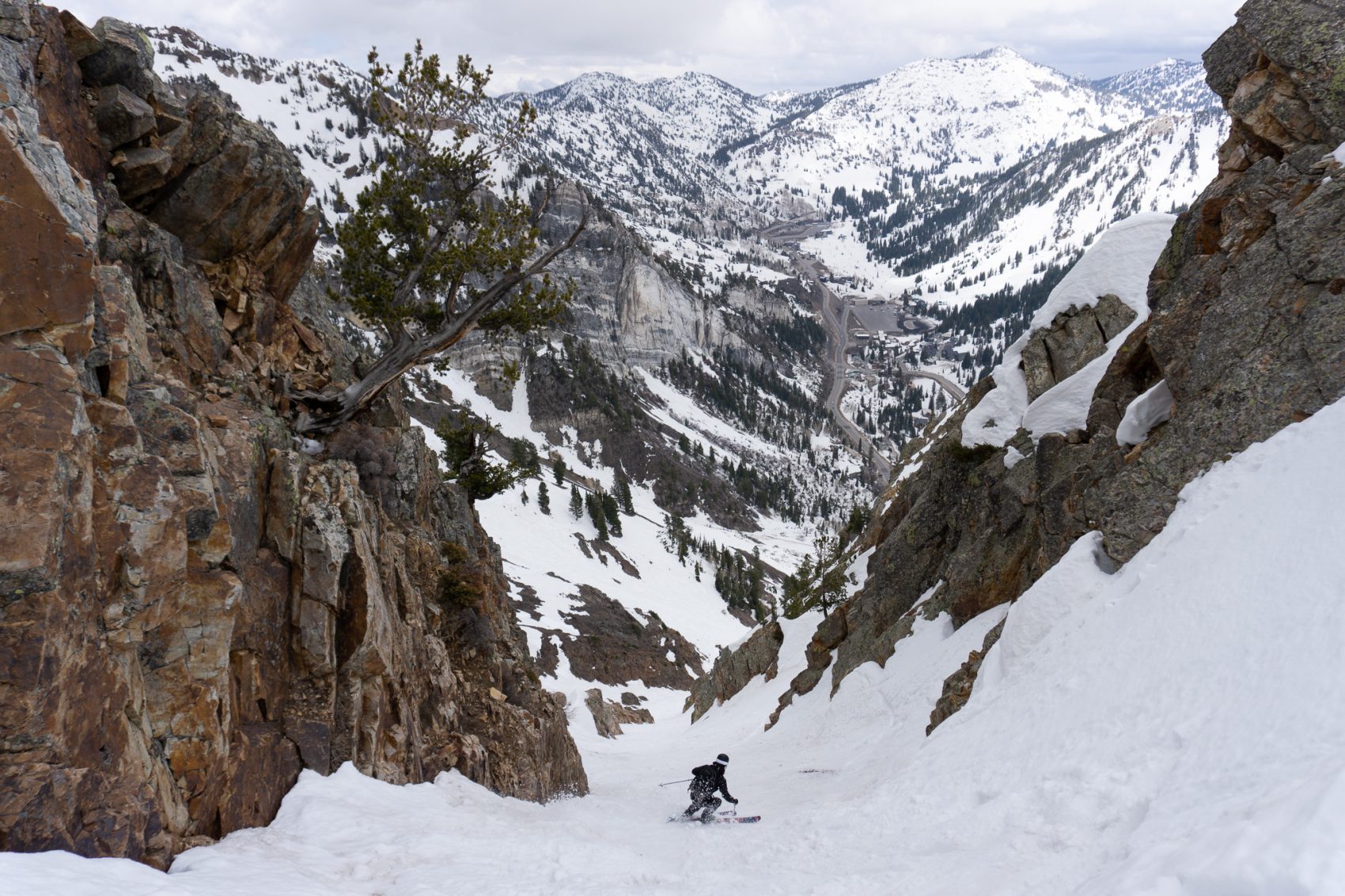 I had to stop.
The rest of the chute was fun with tricky spot-hopping around large chunks of avalanche debris.
The apron was sticky ACL snow right back to the car.
We were stoked that the quick run worked out so well.
We could have used a little sunshine, but the moodiness and name of the chute matched well.
The skiing itself was great and I'll certainly be back for this one in full sunshine this spring.
Avalanche Forecast:
Weather Forecast:
Photos: