Report from Tuesday, 7th February 2023
The National Brotherhood of Skiers 50th Anniversary continued today in Vail, Colorado, with a full day of ski racing, backcountry ski course inspection, more demos, and Vail's 60th Anniversary Concert (Soul on Snow). The weather for the 4th day of the NBS 50th Anniversary Black Ski Summit was a beautiful bluebird Colorado day; I even managed to get sunburnt! The day was filled with beginner to intermediate racing, course inspection for the uphill backcountry skiing time trial experience, more demos, and a Ne-Yo concert. Snowbrains was on the scene, and this is a first-hand account of the event. 
Race day! Today was the beginner to intermediate races for the National Brotherhood of Skiers. I got to the scene, again reasonably early, and walked up to a perfectly manicured dual slalom course that seemed to appear magically overnight. When I got my first coffee, I returned to a fully constructed course with gates, a start and finish area, demo tents with lively brand representatives, and the sun streaming behind Golden Peak through the aspen trees. The race lasted a couple of hours and was a great event to watch. Vail Resorts passed out cowbells, and enthusiastic onlookers gingerly jingled them as a racer crossed the finish line. Skiers raced snowboarders, and snowboarders raced telemark skiers. It didn't matter who crossed the finish line first or what time someone had. Instead, it was about the experience of sliding down perfectly machine-groomed snow, cheering for participants' first race experience, and being together in the mountains.   
NBS members had a plethora of skis to demo today. At the base of the mountain, race participants and friends of racers poked in and out of demo tents. Brands like Salomon, Blizzard, and Rossignol offered next year's equipment demos to curious skiers. Burton was busy flipping over rider's snowboard bindings to people looking to try snowboards in all different shapes and sizes. Osprey offered riders backpack demos! 22 Designs and Bishop Bindings provided telemark-specific gear to those that were tele-curious. Weston Snowboards, Atomic, and Backcountry Magazine provided all the necessary backcountry gear. Boots, skins, skis with touring bindings, and backpacks. There wasn't a company there that wasn't willing to show riders the best gear, what it was for, and how to use it.
Backcountry skiers inspected the uphill race course. As the races continued, something caught my eye from a distance. I noticed a familiar face strolling by on backcountry skis to the opposite side of the race course. It was none other than Teague Holmes, a local backcountry skier and fantastic ambassador to the sport. I slide-stepped my way over to the area he was in and watched as he helped new backcountry skiers put on skins or the sticky carpet thing you put on the bottom of a ski to help you go uphill. Later, I watched a conga line of first-time backcountry skiers ascend the hill. A course lay in front of them for a time trial event the next day.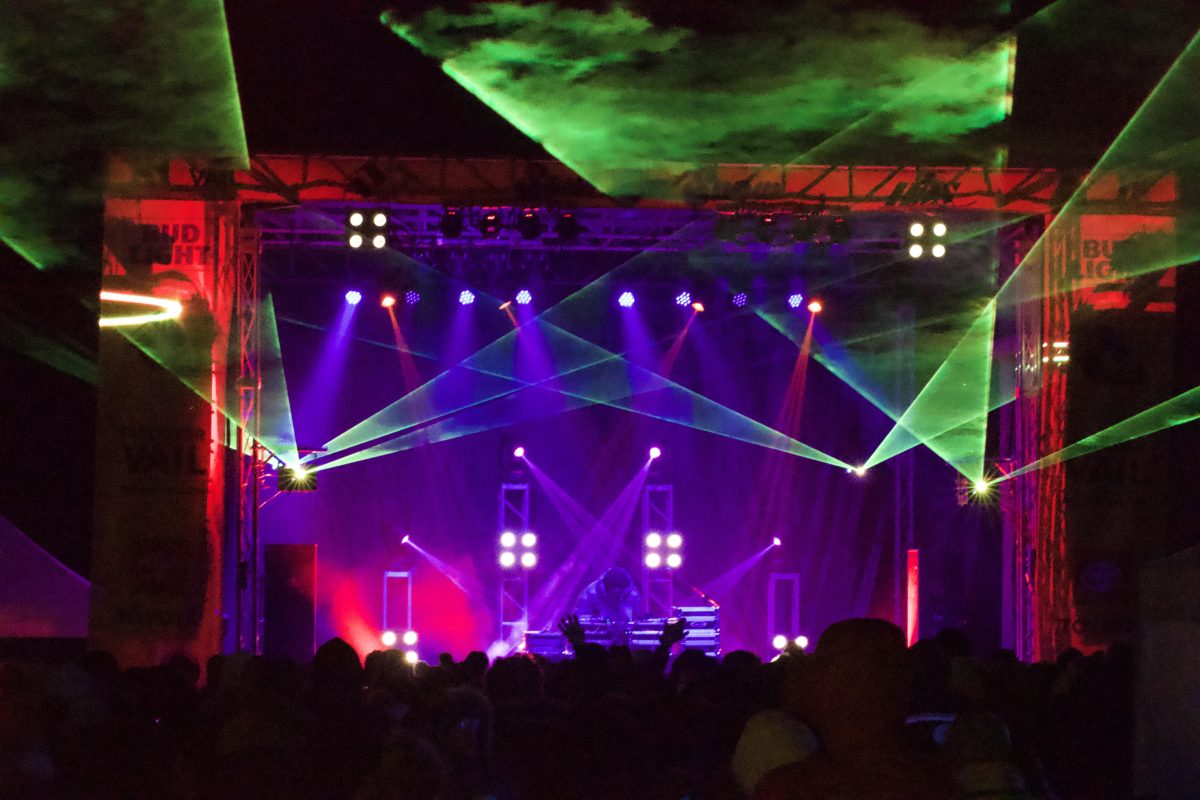 Soul on Snow! Coincidentally, the 2022-2023 ski season marks the 60th anniversary of Vail. If the NBS is throwing a party, and Vail is throwing a party, wouldn't it make sense to throw a big party? That is just what they did with Soul on Snow, a concert with DJ Logic, Mix Master Mike, and headliner Ne-yo. The venue was at the base of Golden Peak. It was cold, but that didn't stop people from dancing and having a good time.
Day 4 is in the books! Perfect weather, manicured slopes, tons of demo gear, backcountry skiing tutorials, and live music! Stay tuned!
Photos: