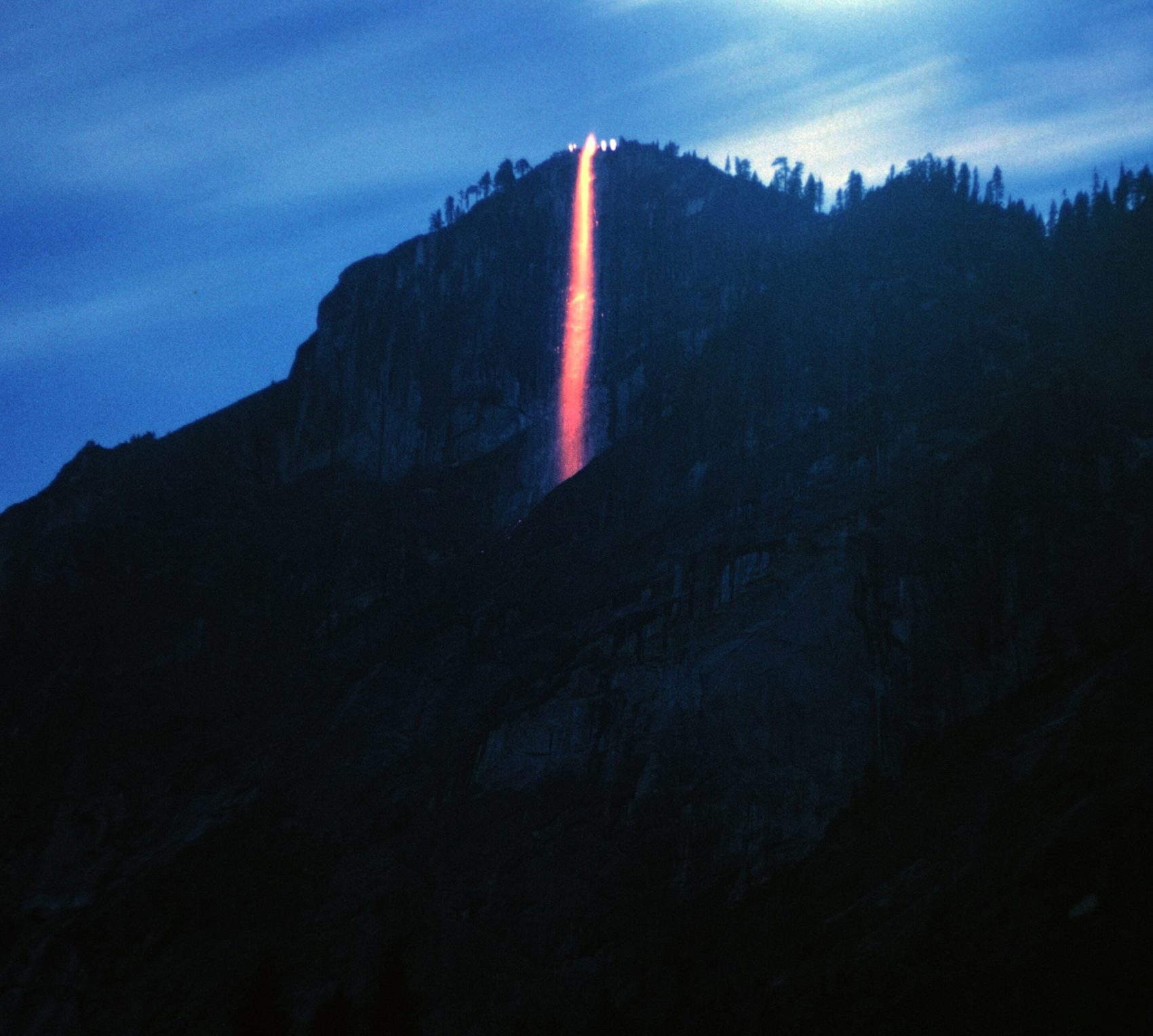 It's National Park Week in the U.S.!
Each April, the National Park Service joins forces with the National Park Foundation, the official charity of America's national parks, to celebrate America's treasures. National Park Week (April 18 to 26) is a time to explore amazing places, discover stories of history and culture, help out, and find your park.
On day six of National Park Week, America's National Parks take a look back into their cherished past and Yosemite National Park has quite the history. The park took a look back to the origins of the 'Firefall' event which is an annual event at Horsetail Fall located in the Yosemite Valley in which the falls glow orange due to the natural backlighting by the sunset when the skies are clear and the waterfall is flowing. It's beautiful. But the event's history goes back decades and it wasn't always exactly a 'natural' occurrence…
Yosemite Nation said in a written statement:
"This is day six of #NationalParkWeek: Throwback Thursday. So today we're looking at the Firefall. There is some confusion about the original man-made event, and the modern natural event.

The original Firefall, which ended in 1968, was the result of embers from an actual bonfire being pushed off the cliff at Glacier Point. This appeared as a 'waterfall' of glowing embers to the crowds watching below in Yosemite Valley. To learn more, see the California's Gold link below.

The modern, "natural Firefall" is an amazing event where the setting sun's rays illuminate a seasonal waterfall for a short while just before dark. "
Manmade or natural, the event is mesmerizing to watch. Unfortunately, however, due to severe drought and coronavirus concerns, this year's Firefall event has been canceled.