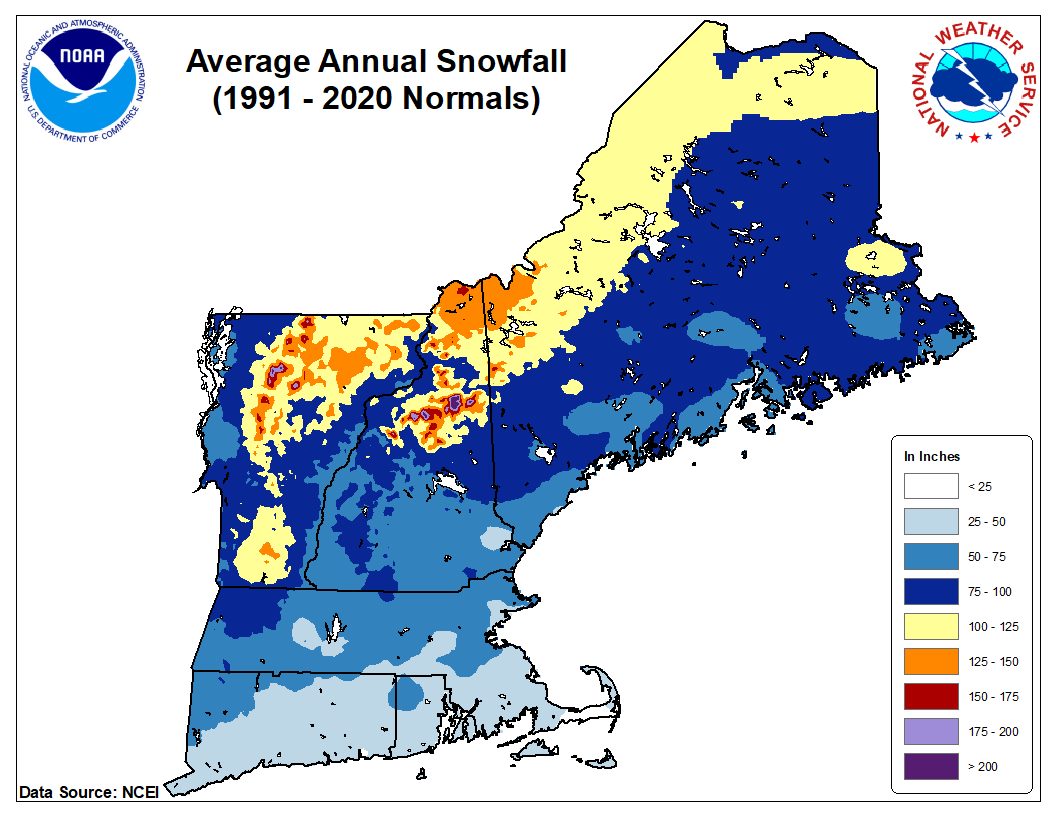 Text originally published on US National Weather Service Gray ME
For those who live in northern New England, winter weather is a part of life from November through early April. We haven't seen snow yet this season, but snow is or will be in the forecast soon. Snow, sleet, freezing rain, and frigid temperatures will soon be common occurrences. While most of the time these weather elements are only a nuisance to our daily routines, at times, they can produce hazardous or life-threatening situations for those who are not prepared…or do not take the proper precautions.
In Maine and New Hampshire, normal snowfall averages from 50 to 75" along the coast, but gradually increases as you move inland to more than 200" in the mountains. The lesser amounts in coastal areas are partly a result of a frequent change-over to sleet, freezing rain, or rain during well-developed winter storms. To those driving or walking, this mix of precipitation can be even more dangerous than snow. Large accumulations of freezing rain can cause disastrous driving conditions.
Winter weather hazards are numerous but by far the greatest concern is winter travel. Thousands of vehicle accidents occur every season with icy roads and low visibility being the contributing factors. A second winter hazard that can be disruptive is heavy wet snow and ice accretion. This can cause destruction to the power grid due to downed trees and powerlines. A third hazard is extreme cold that can cause frostbite, in addition to building damage caused by frozen pipes. A fourth winter hazard is coastal flooding during storms that cause battering surf and storm surge. Other winter hazards include damaging winds that cause power outages and river flooding during mid-winter thaws.
Attached graphic shows just how frequent winter storm warnings are in the Gray area of responsibility: