***UPDATE at 11:49am:
The natural avalanche that came down on Alpine Meadows Road while the road was open has been cleared and the road has reopened.
The avalanche debris has been cleared from Alpine Meadows Road, and it is now open to the public.

— Squaw Alpine Mtn Ops (@squawalpineops) February 26, 2019
***Original Aricle:
A natural avalanche came down across Alpine Meadows road today, February 26th 2019,  at around 10:45am.
This is the road that allows access to Alpine Meadows Ski Resort in Lake Tahoe, CA.
Alpine Meadows Road was open when the natural avalanche came down.
Alpine Meadows road is currently closed due to a natural avalanche across the road. Patrol is on the scene with snow removal crews. We do not have an ETA on reopening at this time. We will update as soon as we are able to clear the road and reopen it.

— Squaw Alpine Mtn Ops (@squawalpineops) February 26, 2019
As of right now, we don't know if anyone was injured or involved in the avalanche.
These avalanches often hit homes in the area and cause damage as they did in 2017.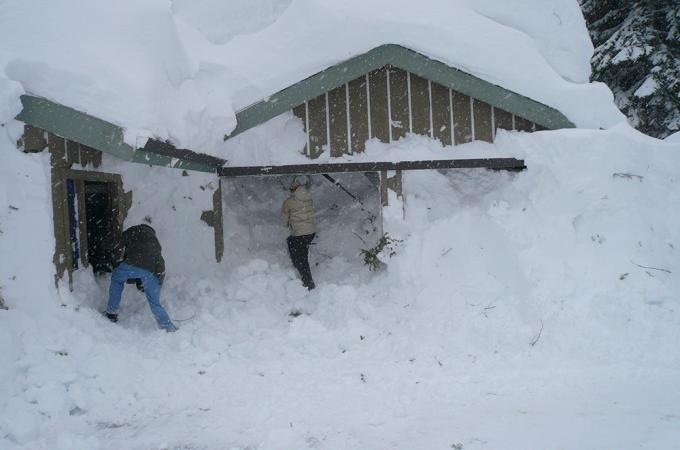 Alpine Meadows road was closed for avalanche control this morning from about 7am until about 8:30am.
We will update with more information as it becomes available.
Alpine Meadows Road is currently closed for avalanche control work. We will update you when we have it cleared and reopened.

— Squaw Alpine Mtn Ops (@squawalpineops) February 26, 2019
A "major Pacific storm" is currently hitting Lake Tahoe, CA.
This is an Atmospheric River with 4-8 feet of snowfall forecast.
The wind began yesterday morning and the snow came in yesterday at sundown.
The wind yesterday kept most lifts closed at Squaw and Alpine and many other Tahoe ski resorts.
The snow and wind and avalanche danger closed Squaw Valley for the day.
We have confirmation that all lifts at Squaw Valley that are currently on hold are now closed for the day due to increasing avalanche danger and high winds. First Venture and Tucker Carpet remain open with access to beginner terrain on the lower mountain. #squawlifts

— Squaw Alpine Mtn Ops (@squawalpineops) February 26, 2019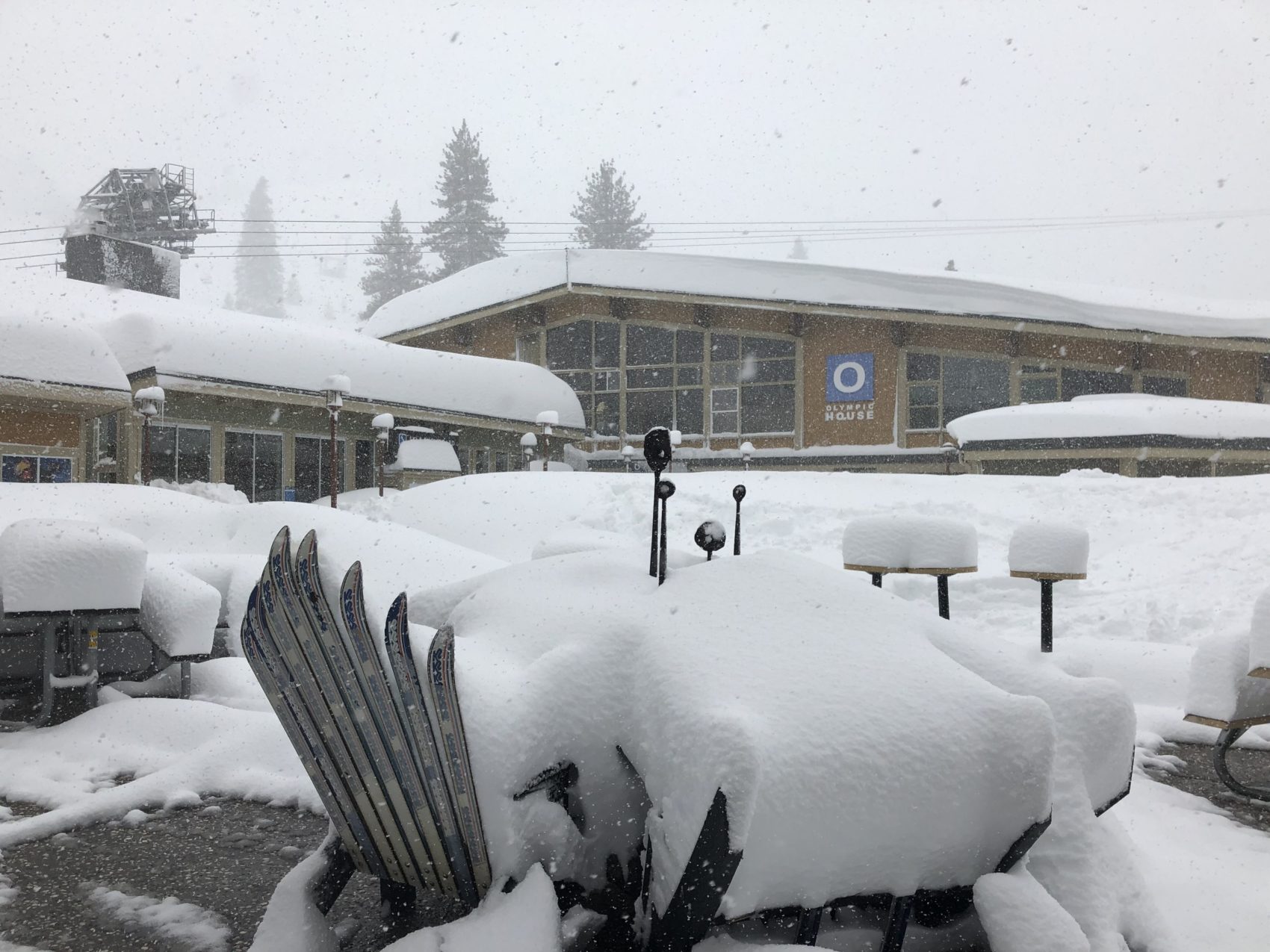 Road closures are also an issue around Tahoe today.
Last night I-80 was closed from state line down to near Reno.
The Mount Rose Highway (431) closed last night and hasn't opened yet.
Carson Spur (highway 88) just west and east of Kirkwood ski resort closed last night, then opened, and is now closed again.
Avalanche danger is rated HIGH at and above treeline today.