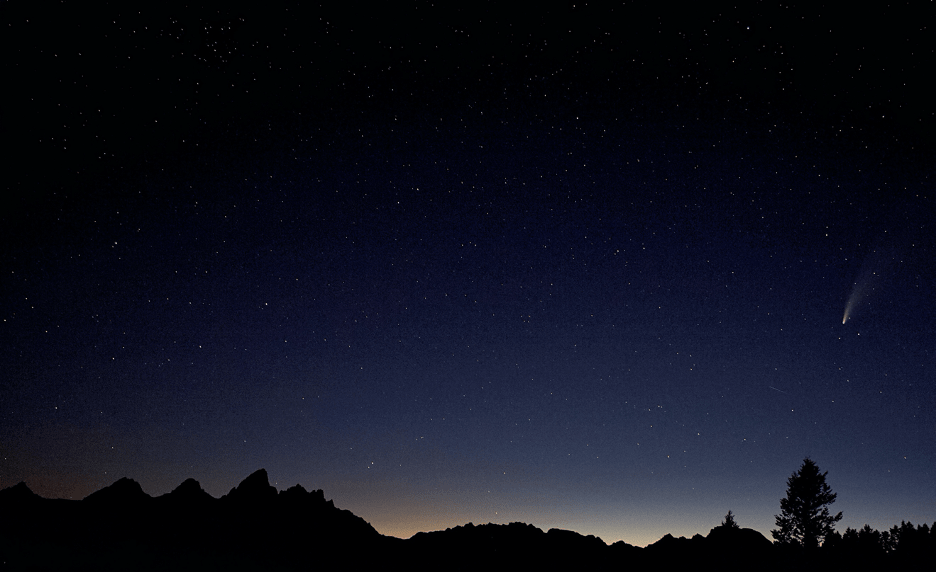 The brightest comet visible in the Northern Hemisphere since the 1990s, Comet NEOWISE, has delighted stargazers for the last few weeks, but time is now running out to see it for yourself as it gradually moves further and further away.
NEOWISE came within 64-million miles of earth on Wednesday, the closest it will get, and is now getting dimmer and dimmer as it moves farther and farther away from the sun. By next week, we may only be able to see it through a telescope.
"Right now, the comet is relatively easy to observe with binoculars or a small telescope, provided you have a clear view toward the horizon. If you're looking at the sky without the help of observation tools, Comet NEOWISE will likely look like a fuzzy star with a bit of a tail, so using binoculars or a small telescope is recommended to get the best views of this object."

– NASA
NEOWISE can be spotted in the northwestern sky under the Big Dipper at around 10 pm local time with the tail pointing upward away from the horizon. It will be another 6,800-years before the comet is visible from earth again.
It is unknown when the next comet will pass close enough to earth to be visible in the night sky. Comet Hale-Bopp passed us by in 1997 and it may be some time before our skies are graced again.