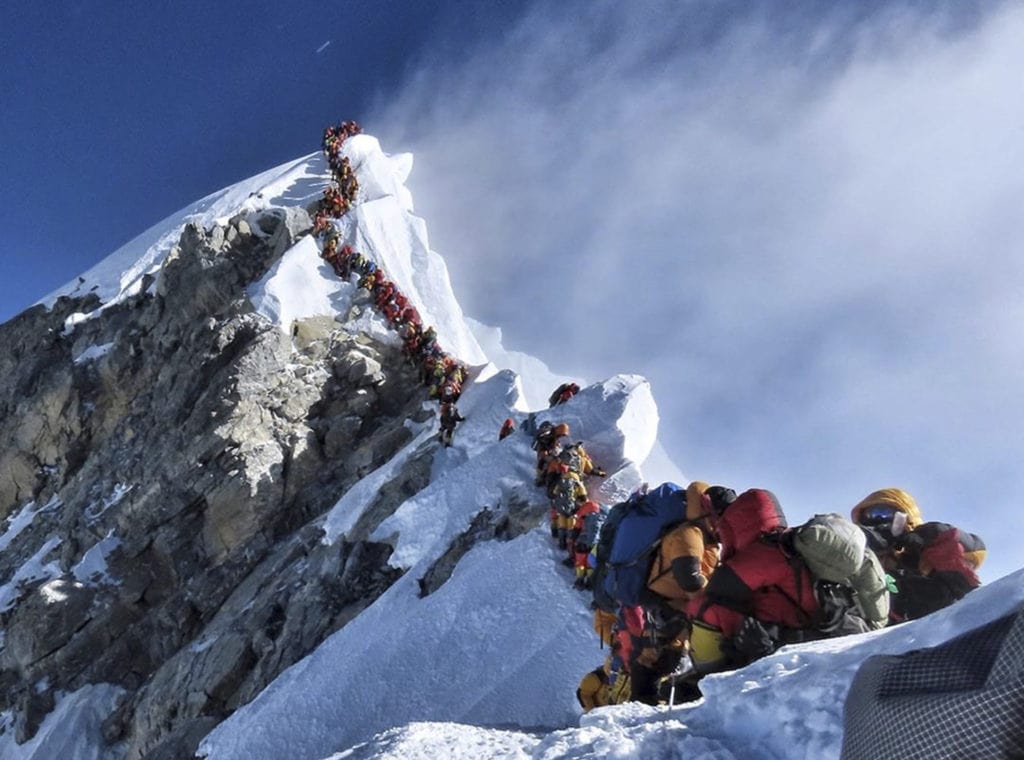 Climbers wanting to take on Mount Everest will be required to have already scaled 6,500-meters (21,325 feet) peaks, undergone proper training, possess a certificate of good health and have insurance that would cover rescue costs if required under new proposals by a government panel seeking to improve safety on the world's highest peak.
Eleven climbers were killed or went missing on the 29,035 feet (8,850 meter) mountain in May – nine on the Nepali side and two on the Tibetan side – which some experts blamed on inexperience.
"These recommendations have been made to ensure the quality and safety of Nepal's mountaineering tourism," Ghanshyam Upadhayay, tourism ministry official and head of the committee told AFP.
The committee also proposed a fee of at least $35,000 for Everest and $20,000 for other mountains over 8,000 metres, amid criticism that cost-cutting by expedition organisers was jeopardising climbers' safety. Each climber would also be required to have a highly experienced Nepali guide.
For years, Kathmandu has issued Everest permits to anyone willing to pay $11,000, regardless of whether they were rookie climbers or skilled mountaineers.
Nepal is home to eight of the world's 14 highest peaks, and foreign climbers that flock to its mountains are a major source of revenue for the country. The spring climbing season began in March and ended in May.