The Las Vegas ski area Lee Canyon has been given the green light by the U.S. Forest Service to move forward with expansion plans. An environmental impact statement has been reviewed and approved, finalizing Lee Canyon's plans to add two new lifts, 23 ski runs, mountain bike trails, a mountain coaster, additional parking, a zipline, and other amenities. 
Located only an hour north of Las Vegas, this expansion is highly anticipated as the Las Vegas area's interest in outdoor recreation is higher than ever. Las Vegas tourism has always been centered around gaming and luxury, but this expansion appeals to a new market in Southern Nevada tourism. While Lee Canyon has occupied its 785-acre area since 1964, this expansion will allow Lee Canyon to accommodate the growing interest in Winter activities and the growing population in Clark County.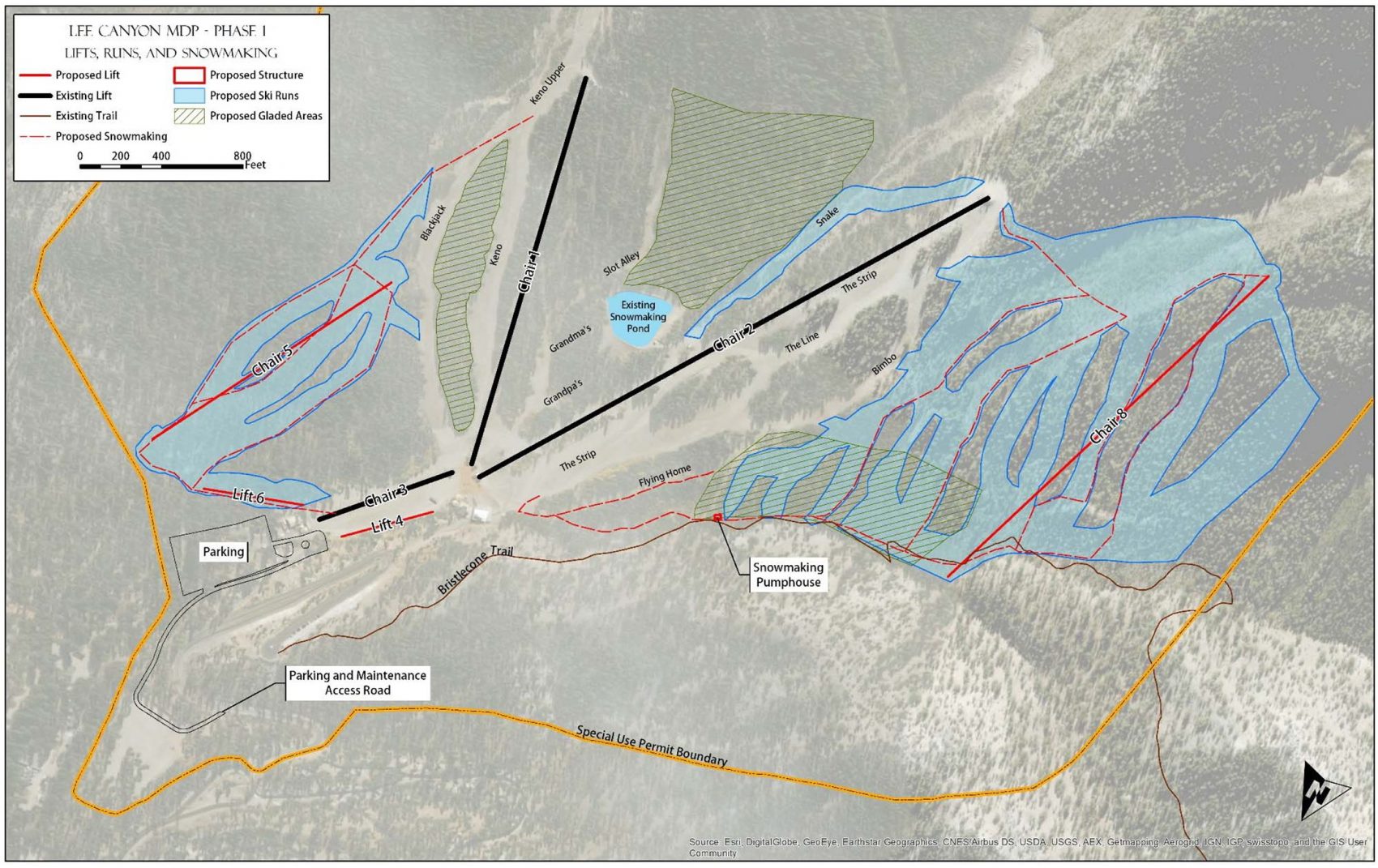 This decision comes after The Center for Biological Diversity threatened a lawsuit in April, stating that the expansion could have negative effects on the endangered Mt. Charleston Blue Butterfly. The Center threatened to sue various federal entities for what they described as a failure to protect the endangered species. The environmental impact reports determined that while the new biking trails will be fragmenting the habitat of the Mt. Charleston Blue Butterfly, any harm to the species would be unlikely. 
Lee Canyon's general manager, Dan Hooper, called the authorization for expansion, "a win for local outdoor recreation and the environment." Now Clark County residents and visitors will have more options for outdoor recreation without having to make the 300 + mile journey to other resorts in California and Northern Nevada. The expansion is scheduled to start this year and take roughly 10 years to finish.