A new piece of research conducted by the global ski travel and job platform, Snow Season Central, predicts the best dates to visit European ski resorts, based on predicted crowd levels.
The analysis, which has been visualized in an interactive calendar tool, looks at data on school holidays, public holidays and regional holidays for 14 of the largest skiing nations in Europe, as well as seasonal search demand for each destination to determine the best days to visit each country

between December 1, 2023 and April 30, 2024

.
Users of the tool are able to select between five of the most visited ski nations in Europe:
Austria, France, Italy, Switzerland, and Finland, which combined are expected to attract more than 135 million skier visits over the course of the season, according to the International Report on Snow & Mountain Tourism.
The calendar tool provides expected crowd sizes, ranked on a scale of 1-5 from "Very Quiet" to "Very Busy", as well as a percentage of busiest and the specific holidays and events occuring.
The best weeks to avoid the crowds
Depending on where you're planning to travel, the least crowded weeks vary slightly by country, according to Snow Season Central, these are as follows.
Austria:

April 14-20

, followed by

April 21-27

, and

March 10-16

.
France, Italy and Norway:

April

14-20

, followed by

March 10-16

, and

April 7-13

.
Switzerland:

March 10-16

, followed by

April 14-20

, and

April 21-27

.
The busiest weeks of the season
If you're looking to avoid the busiest periods, Snow Season Central advises avoiding the following times.
Unsurprisingly, the weeks surrounding Christmas (
December 14-31
) and New Year (
January 1-7
) are the busiest across all regions.
The next busiest weeks by country are predicted to be :
Austria:

March 25-31

, followed by

January 21-27.

France:

February 11-17

, followed

March 24-30

.
Italy:

March 24-30

, followed by

February 11-17.

Norway:

March 24-30

, followed by

February 11-17.

Switzerland:

March 24-30

, followed by

February 11-17.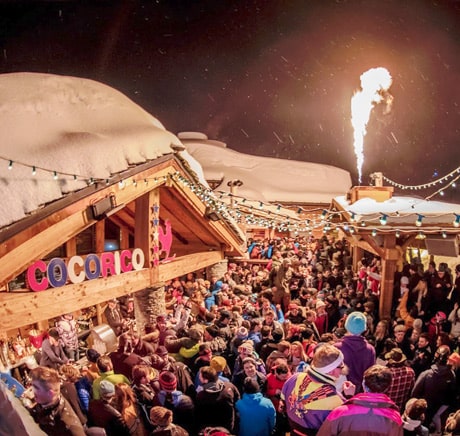 Survey reveals growing concerns around resort crowds
In a recent survey of Snow Season Central's database of skiers, 68% of respondents expressed dissatisfaction with the waiting times in lift queues, impacting their overall skiing experience. When asked about the impact of these queues on their overall visit, a further 40% indicated that the waiting times had a substantial negative influence.
Ed Raine, Director of Snow Season Central, said: "Several ski resorts around the world reported record levels of visitation last winter, so it is no surprise that longer lift line queues are becoming a concern and frustration for resort guests. While there are of course other factors such as snow conditions which influence resort visitation, we're hopeful that this calendar tool will help people plan their ski trips more effectively, and where possible avoid periods of overcrowding. While not every traveller has the flexibility to plan their trip around the least-crowded dates, this can still be a valuable tool for all, as knowing what to expect will allow you to plan accordingly and help you to maximize your snow experience."