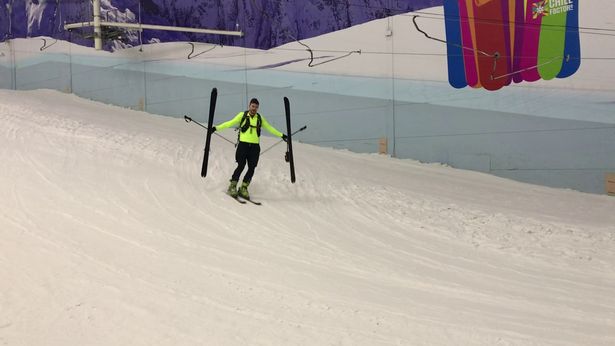 On December 15th, 2020, the twenty-six-year-old British man Callum Mackenzie broke the Guinness World Record for "Greatest Vertical Distance Skied Up & Downhill in 24 Hours (indoors)." In twenty-two hours, Callum was able to ski a vertical drop of 39,371' (12,000m). He accomplished this feat by skiing up and down the indoor ski hill Chill Factore in the UK over 200 times, without any lift.
In an interview with the Manchester Evening News, Callum said to prepare for this feat, he started to train daily back in March 2020 at the start of the initial COVID-19 lockdowns in the UK. Mackenzie used two pairs of skis, one with skins on them for uphill travel and a regular set of skis for downhill travel. He would hike and ski non-stop other than a designated five-minute break every hour!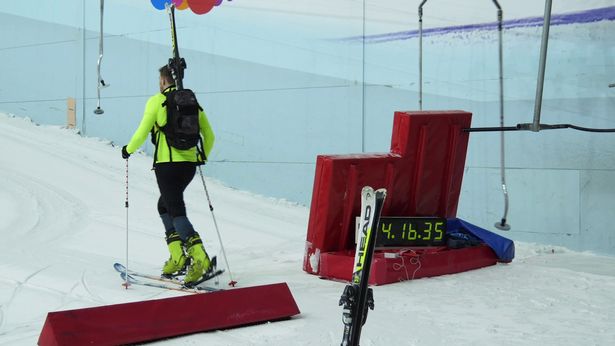 This was his second attempt at organizing this record-breaking feat after the first one had to get postponed due to its timing during the COVID-19 pandemic. After breaking the record, Mackenzie said, "I was a little bit naïve going into it, but I got there in the end, and I'm just so happy to end 2020 on a high!"
Watch the full interview with Callum Mackenzie here.