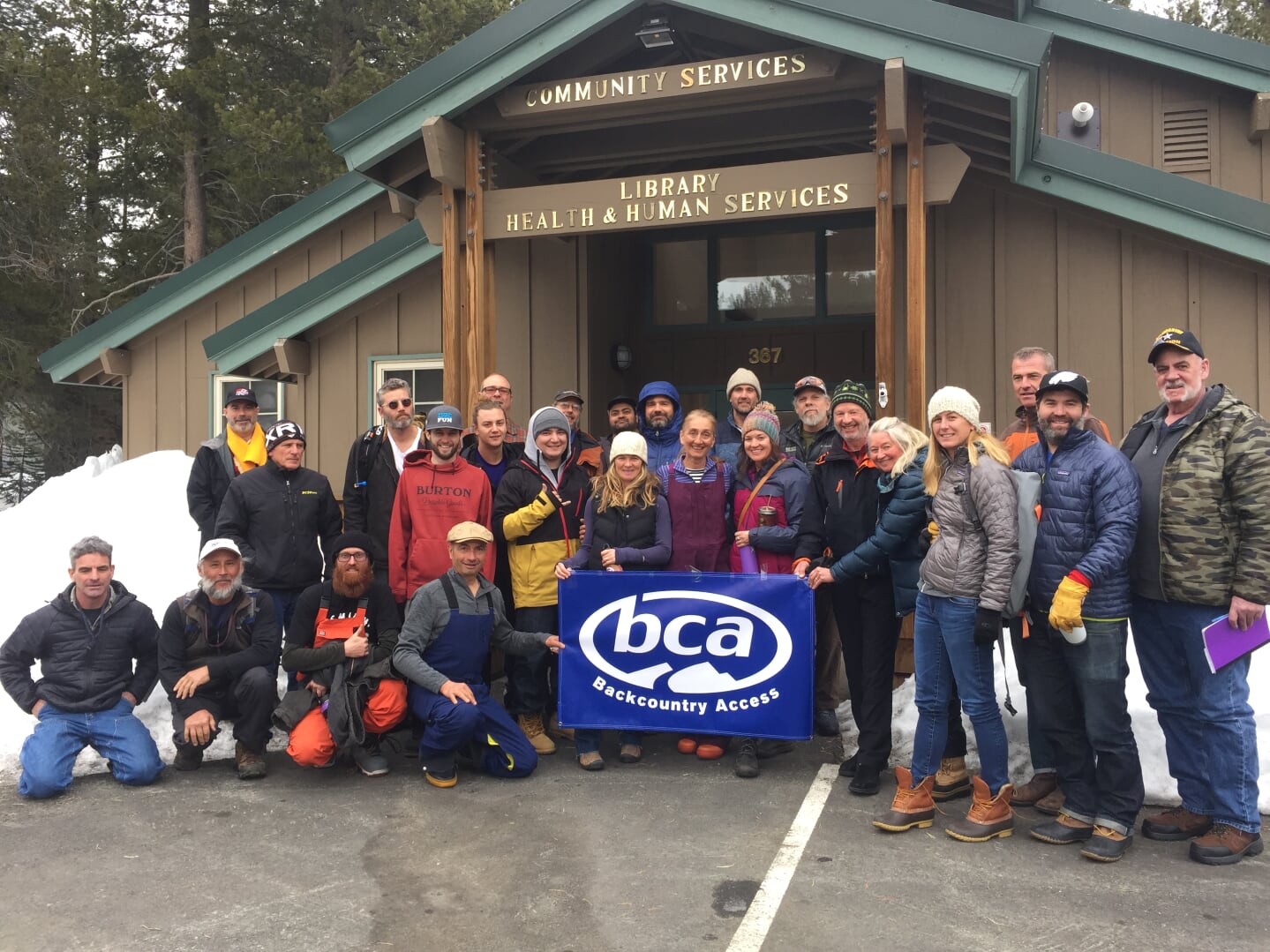 The Winter of 2018/2019 was an EPIC ONE. We (Alex and Natalia Dodov) skied 150 days, including 75 in the backcountry, and were very busy for the Nickolay Dodov Foundation (NDF) bringing Free Avalanche Education to youth and all ages mountain enthusiasts. As Founders of the Foundation, we traveled across California and Nevada from December 1st until May 5th in stormy weather and bluebird powder days to be at every single presentation and workshop.
Nickolay Dodov Foundation presented twelve 'Know Before You Go' (KBYG) avalanche awareness presentations and seven avalanche workshops to more than 2,000 athletes, students, coaches, teachers, and mountain enthusiasts, and also organized the 6th annual Nickolay Dodov Slopestyle.
The new five-hour interactive avalanche educational workshop for youth developed by the NDF Avalanche Educator and Chemistry Scholar Michael McCarthy was a huge success that filled the gap between KBYG and Level 1 class.
You are making an incredible impact on our snowsports world! Thank you so much! Nick is there with you every step of the way! – Daron Rahlves, Olympian skier, Sugar Bowl Ski Team & Academy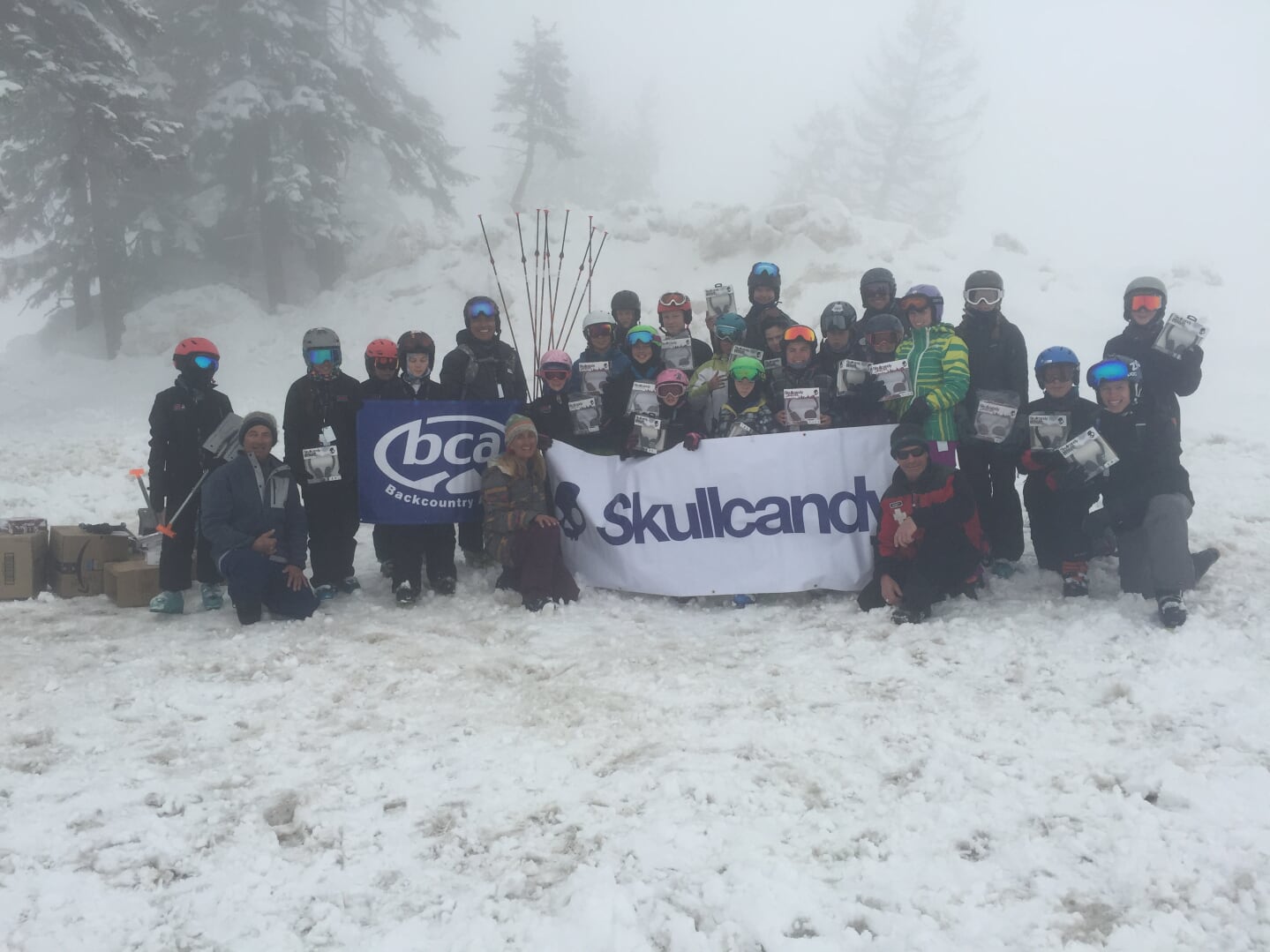 We (the founders of the NDF) would like to say a special THANK YOU to our Avalanche Educators; Paul Henrickson, Michael McCarthy, Richard Bothwell, Duncan Lee, Georgi Georgiev, Hristo Ivanov, Jordan Smolitchki, Milena Padalska, Stanislav and Georgi Penev for their passion, support and commitment to bring avalanche education.
Amazing people with an amazing mission! I am beyond proud to be a part of the Nickolay Dodov Foundation educators team! You two fill so many people with love and are helping the world to be a better place! – Duncan Lee, Professional Backcountry Snowmobiler, AIARE Avalanche Educator, Sierra Avalanche Center Adviser
None of this would be possible without the donors who are passionate about winter sports and avalanche education. We are thankful for the BCA avalanche safety gear and the Skullcandy headphones that played an important role in our presentations and workshops.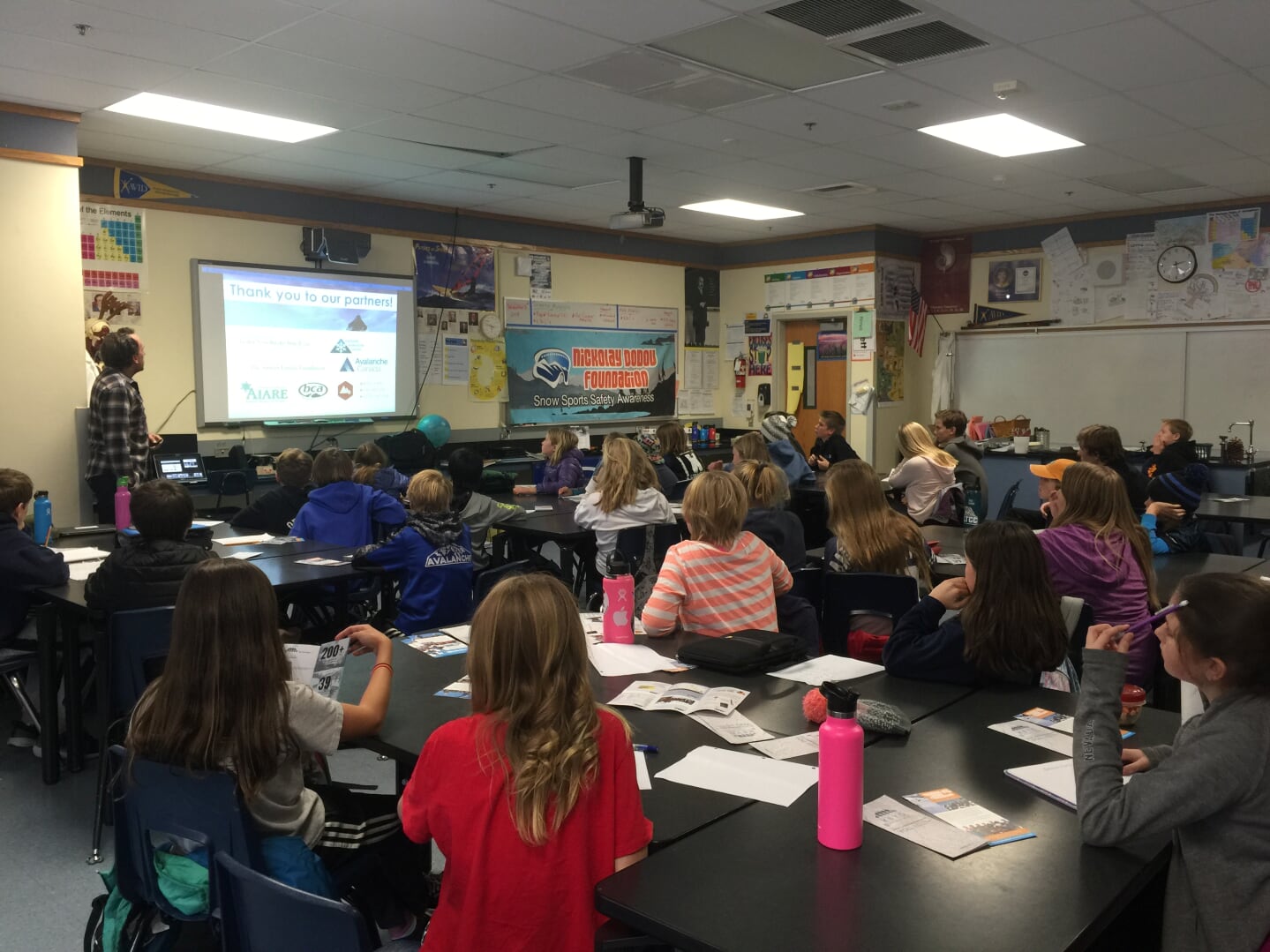 We would also like to project a big 'thank you' to the National Avalanche Center, Utah Avalanche Center and Sierra Avalanche Center for their support and partnership.
Nickolay Dodov Foundation rock on! You are saving lives! It is a beautiful thing and I know that Nick is very proud of that remarkable accomplishment! – Craig Gordon, Utah Avalanche Center, Founder of KBYG Program
Special thank you to the Nickolay Dodov 2019 Slopestyle sponsors for the amazing prizes; Reba Sport Shop, Hydro Flask, Stinky Socks, Skullcandy, Be Inspired, Sierra Nevada Adventure Company, Shred Soles, Hwy Four Store, All Good, A Singletrack Mind, Boyle Macdonald Wines, PowE Snowboards, Thrive Snowboards, Earth and Ocean Boardshop, New Earth Logic, Tamarack Lodge.
And a HUGE 'thank you' to all the friends who came out to support Nick's event!
The Foundation was able to come to Sonora Elementary School this past winter and share a hands-on dynamic presentation. The student-athletes were able to participate in critical discussions, see new material and equipment that was demonstrated by highly skilled and qualified individuals. The presentation is engaging and beautifully designed. The kids are now able to carry the lessons onto the slopes. – Josette Alomia-Brown, Physical Education 4-8th grade, Sonora Elementary School
SUMMARY of Winter 2018/2019
December 2018
December 1st – One-day Avalanche Workshop in Cabrillo College/Santa Cruz
December 3th – KBYG Avalanche Awareness Presentations to the students of South Tahoe Middle School
December 15th – KBYG Avalanche Awareness Presentations to the students of Mammoth High School
January 2019
January 4th – KBYG Avalanche Awareness Presentation to the ski and snowboard teams and the public at Squaw Valley
January 5th – One-day Avalanche Workshop to winter enthusiasts in Bear Valley
January 24th – 2 KBYG Avalanche Awareness Presentations to the students of Truckee Forest Charter School.
February 2019
February 24th – KBYG Avalanche Awareness Presentation to Yosemite Ski team and the public
March 2019
March 15th – 2 KBYG presentations to 7th and 8th-grade students at Sonora Elementary School
March 16th and 17th Avalanche workshop in Borovets, Bulgaria
March 23th – Avalanche Workshop with inbound, soft boundary safety lecture and beacon search practice session to the Bear Valley Ski Teams
March 28th – 2 KBYG presentations to the students of South Tahoe High School
April 2019
April 11th – 3 KBYG Presentations to the students and ski team of George Whittell High School
April 20th – 6th Annual Nickolay Dodov Slopestyle in Bear Valley
April 27th – Motorizes Avalanche Workshop for the Sled fest in Bear Valley
May 2019
May 4th – 5-hour Interactive Avalanche Educational Workshop for youth at Heavenly for Heavenly, South Tahoe High School and George Whittell High School ski and snowboard athletes
May 5th – 5-hour Interactive Avalanche Educational Workshop for youth to Sugar Bowl Academy free ride and race team athletes!