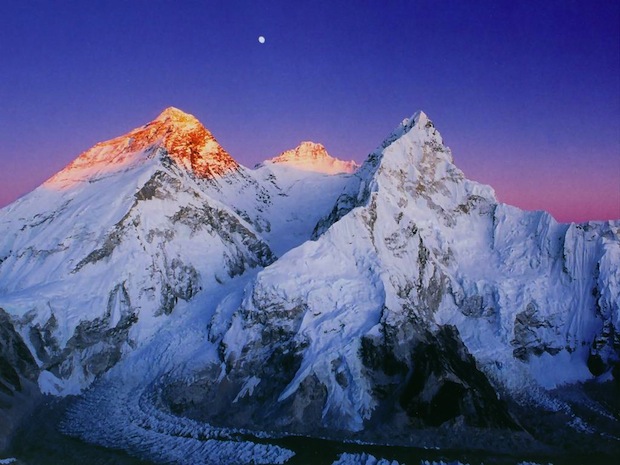 For the first time in many years, it appears that no one will climb Mt. Everest.
The last team that was holding out to climb Everest announced that they will be leaving the mountain today.  
New Zealander Russell Brice, owner of outfitter Himalayan Experience, the last team holding out to climb Everest, announced today that he'll be leaving the mountain with his team.
"Now having considered all facts, I can tell you that we will not be continuing any of our ascents in Nepal this season." – Russell Brice
After a 7.8 magnitude earthquake killed 18 climbers at Everest Base Camp on April 25th and killed over 5,000 Nepalis, China closed Tibet – including the north side of Everest – to all mountain climbing.  The main reason for China's closure was the fact that the US Geological Survey reported that there was a 54% chance that another large earthquake could happen within the spring climbing season.
Nepal has not closed the south side of Everest, but all teams have now pulled out due to the chaos the April 25th earthquake has caused.  The Khumbu icefall is nearly impassable after the earthquake and there are serious humanitarian issues occurring all over Nepal.
Many of the Sherpa who work the route and nearly drag the climbers to the summit and back down, have lost loved ones and property in the massive quake.  These Sherpa need to go home, repair, grieve, and heal.
Now that Himalayan Experience has pulled out from Everest, it's very unlikely anyone will climb nor summit Everest this year.