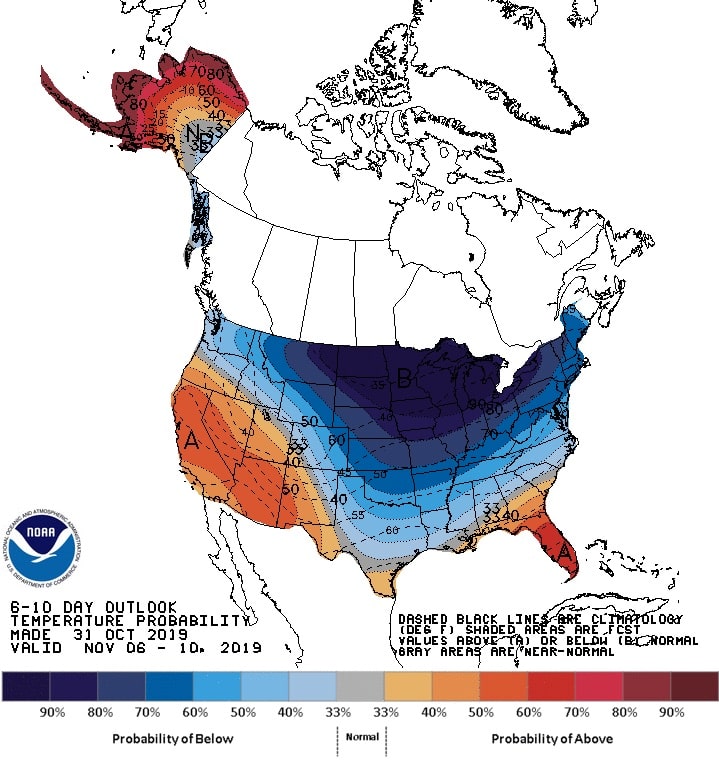 Above normal temperatures are likely across California and desert Southwest, while below-normal temperatures are slightly favored across the Pacific Northwest with a strong surface high anchored over western Canada, forecast the NOAA.
Below normal temperatures are likely to expand east from the Great Plains to the East Coast from days 6 to 8. The highest odds (above 90 percent) for below normal temperatures are forecast across the north-central U.S. where the ECMWF model continues to indicate an elevated signal for a near record-breaking cold. The southern extent of the below-normal temperatures remains more uncertain.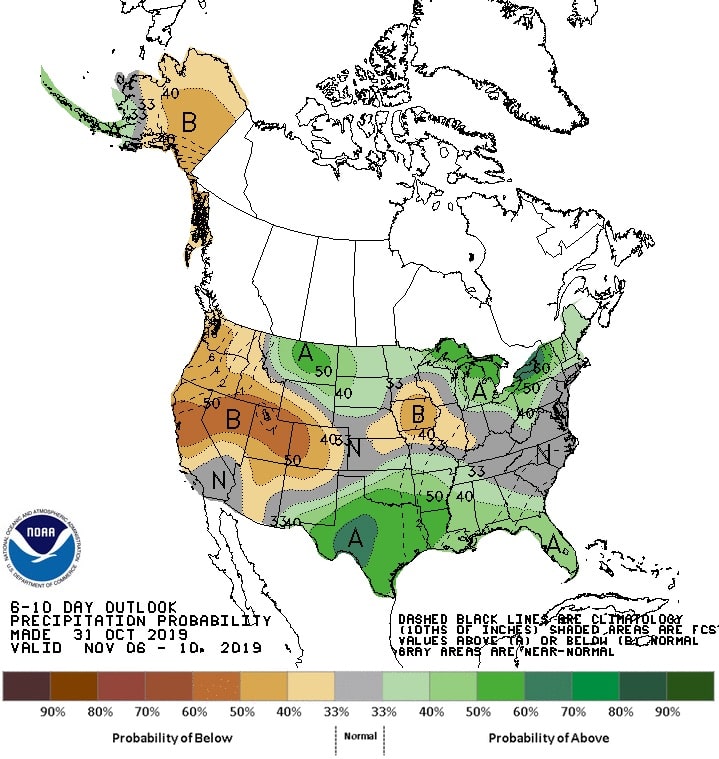 Odds are enhanced for above-normal precipitation from the Great Lakes east to northern New England. Due to the high likelihood of heavy, lake-effect snow with the strong cold air advection at this time of year, chances for above-normal precipitation are increased downwind of the Great Lakes. Upslope flow tilts the odds to above-normal precipitation across the northern High Plains. Ridging aloft favors below-normal precipitation across much of the western U.S. through at least early November.
The strong surface high over western Canada favors near to below normal temperatures across southeast mainland Alaska and the Alaska Panhandle. Elsewhere across Alaska, above-normal temperatures are likely with the highest probabilities for the Aleutians and along the coastal areas of the western and northern mainland.
FORECAST CONFIDENCE FOR THE 6-10 DAY PERIOD: Above average, 4 out of 5, due to continued excellent model agreement in a highly amplified pattern offset slightly due to uncertainty in the precipitation outlook across the central and eastern U.S.