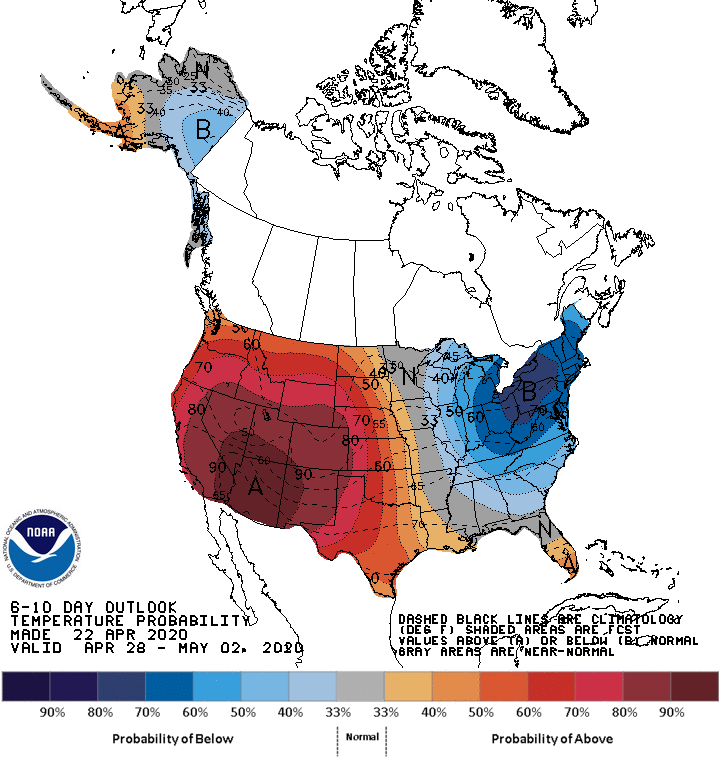 The NOAA has released its outlook for the next 6-10 days. Issued with well above average, 5 out of 5 confidence, here's a summary of what they forecast:
Increased probabilities of above-normal temperatures are favored for all of the western CONUS and extending into the Great Plains. The largest probabilities (90 percent or more) of above-normal temperatures are forecast across the Desert Southwest, southern Great Basin, and interior southern California, and below normal temperatures across much of the eastern third of the CONUS. A warming trend is forecast for Alaska throughout the period.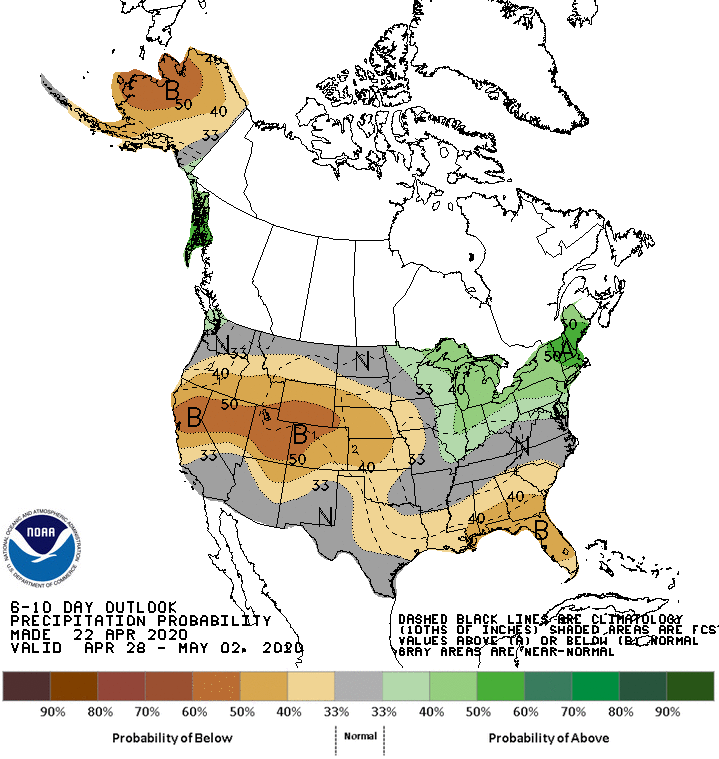 Expect below normal precipitation across much of the western half of the CONUS. Near normal precipitation is favored over much of the Southwest, extending through parts of central and southern California. Expect above-normal precipitation across the Great Lakes and Northeast, and below-normal precipitation is likely over much of the Southeast.