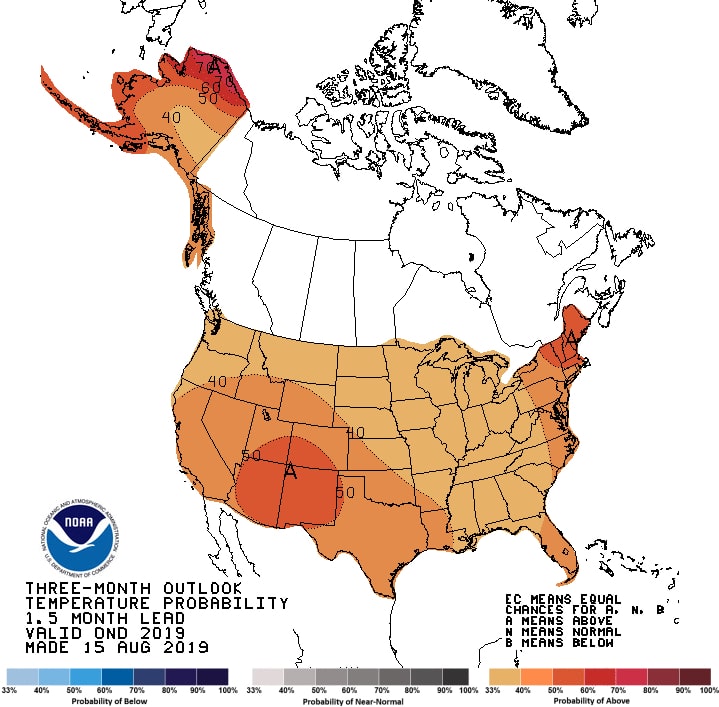 NOAA just released their latest weather predictions for the fall and early winter (Oct, Nov, Dec) in the USA.  Meteorologic fall begins in September 1st and meteorologic winter starts on December 1st.
The CPC's early outlook for fall indicates increased chances for above-normal temperatures across the Southern Region, with the greatest chances in far western and northwestern Texas as well as far western Oklahoma. There are increased chances for above-normal precipitation in far western Texas.
The whole of the USA is likely to have warmer than average temperatures.
NOAA is reporting that El Niño has transitioned to ENSO-neutral, which is most likely to continue through Northern Hemisphere winter 2019-20 (50-55% chance).
Here is what NOAA is forecasting:
ABOVE AVERAGE PRECIPITATION FORECAST FOR:
Alaska
Colorado
East Coast
Montana
New Mexico
Utah
Wyoming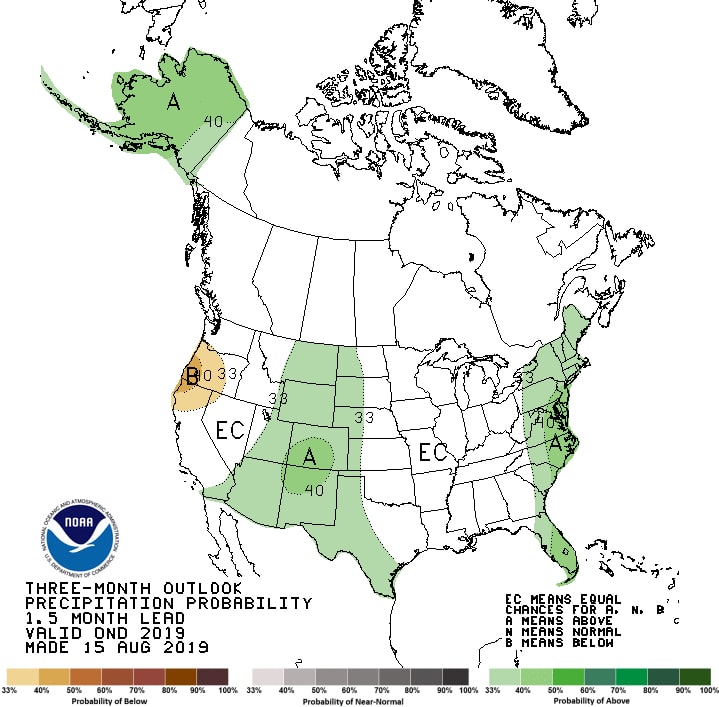 BELOW AVERAGE PRECIPITATION FORECAST FOR: