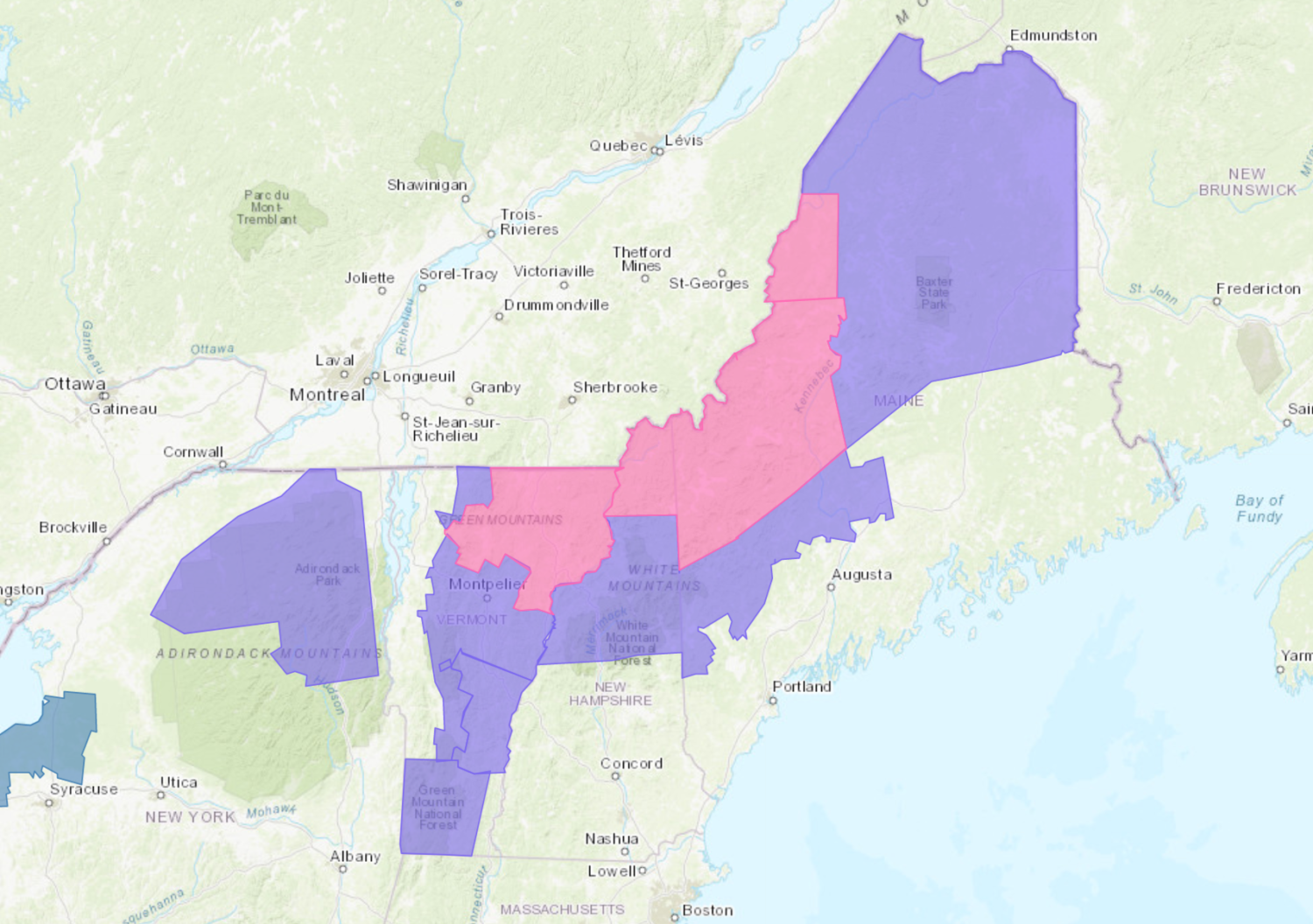 The National Weather Service has issued a Winter Storm Warning for Maine, New Hampshire, and Vermont. They are in effect throughout the day today. Heavy wet snow is forecasted to impact the area throughout this time.
ME, NH, & VT:
"Snowfall rates up to 1 inch per hour are likely with visibilities below one half mile, which will   make for hazardous travel at times."

– NOAA Burlington, VT Today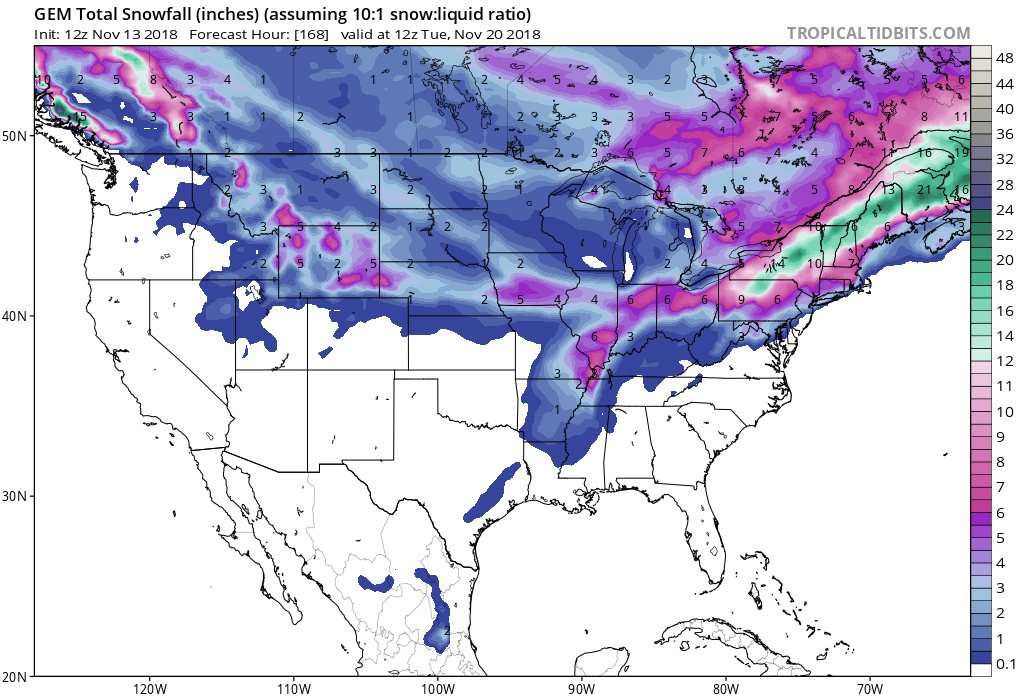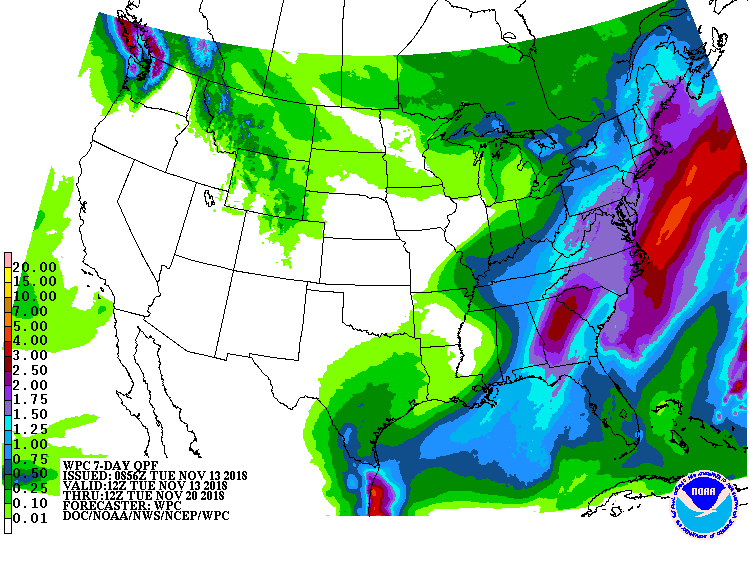 Snow is expected to impact the area today, with the highest accumulations occurring in the mountains.
The 6-10 day outlook calls for below average temperatures and below average precipitation on the East Coast.
Additional Info: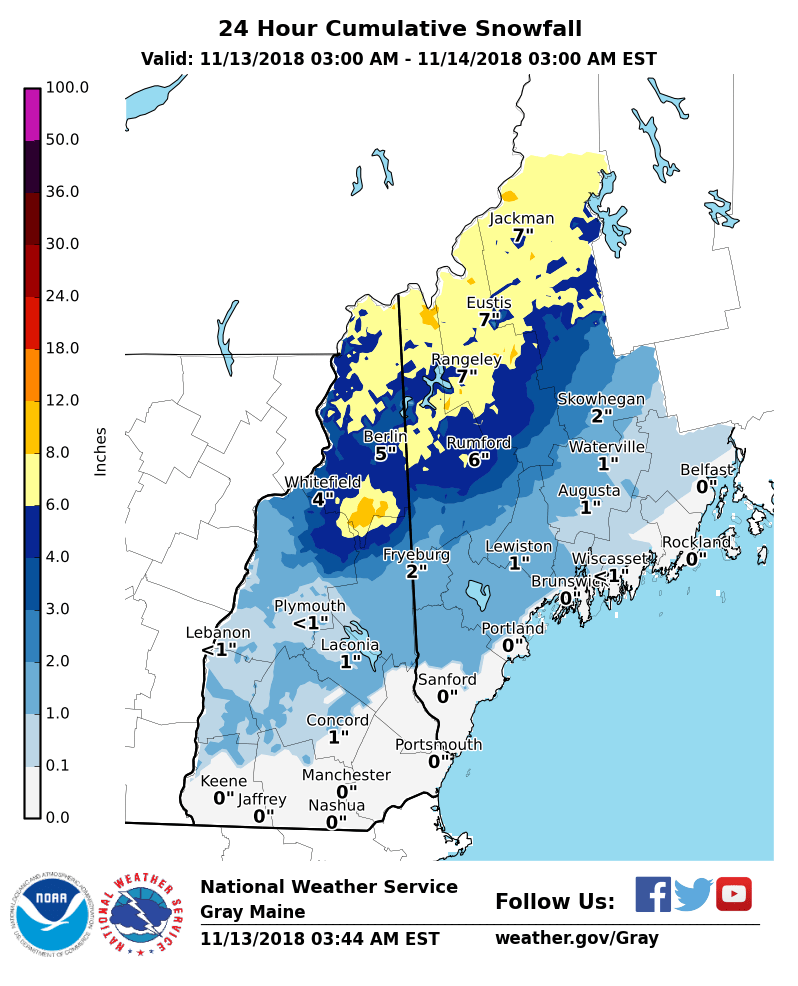 Maine: 

4-8″ of Snow Today
* Heavy wet snow with total snow accumulations of 

4 to 8
  inches

 expected.
- NOAA Grey, ME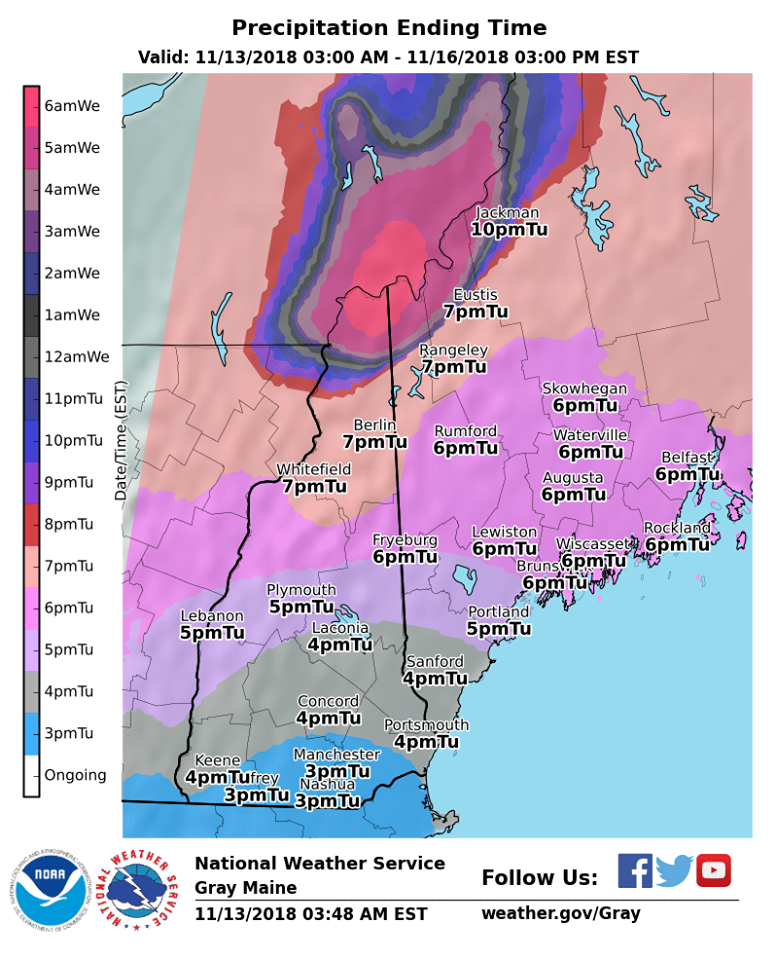 New Hampshire: 

4-8″ of Snow Today
* Heavy wet snow with total snow accumulations of 

4 to 8
  inches

 expected.
- NOAA Grey, ME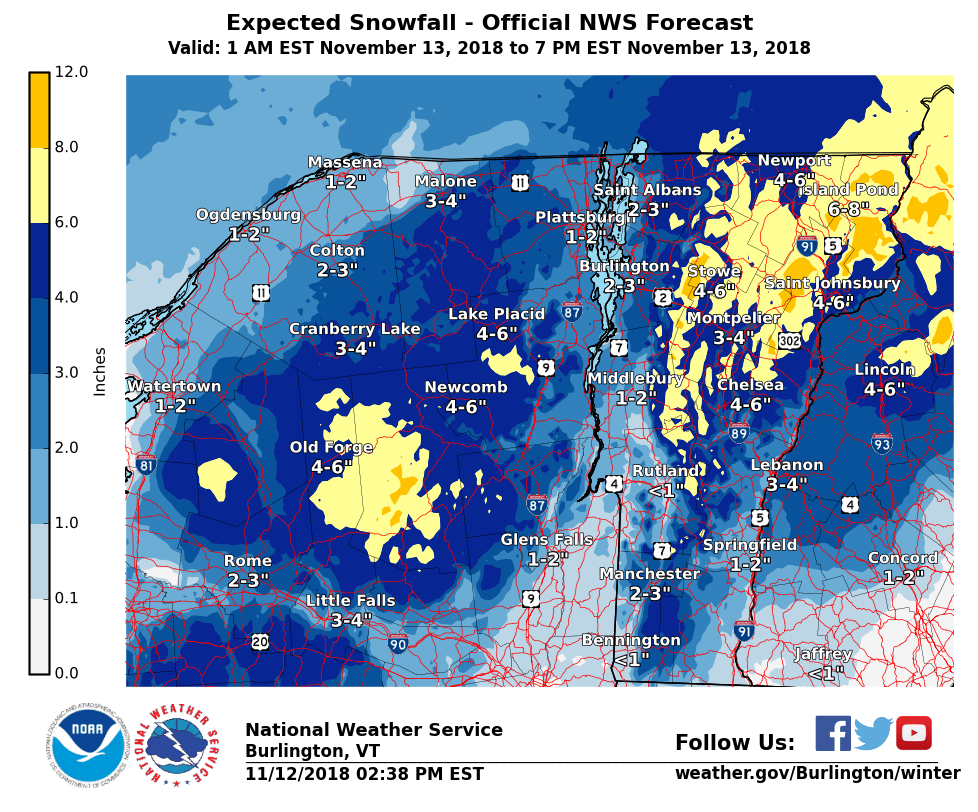 Vermont: 

4-8″ of Snow Today
* Heavy wet snow with total snow accumulations of 

4 to 8
  inches

 expected.
- NOAA Burlington, VT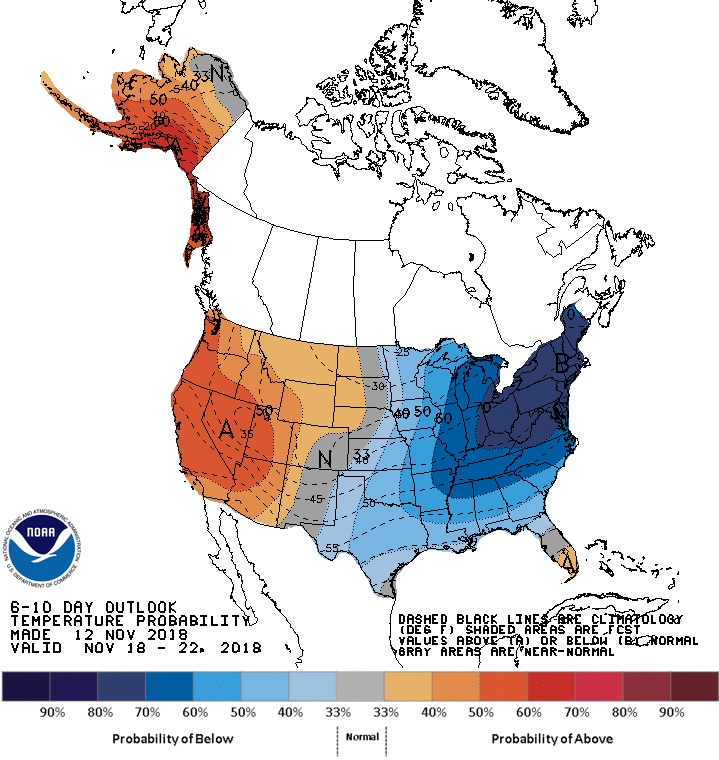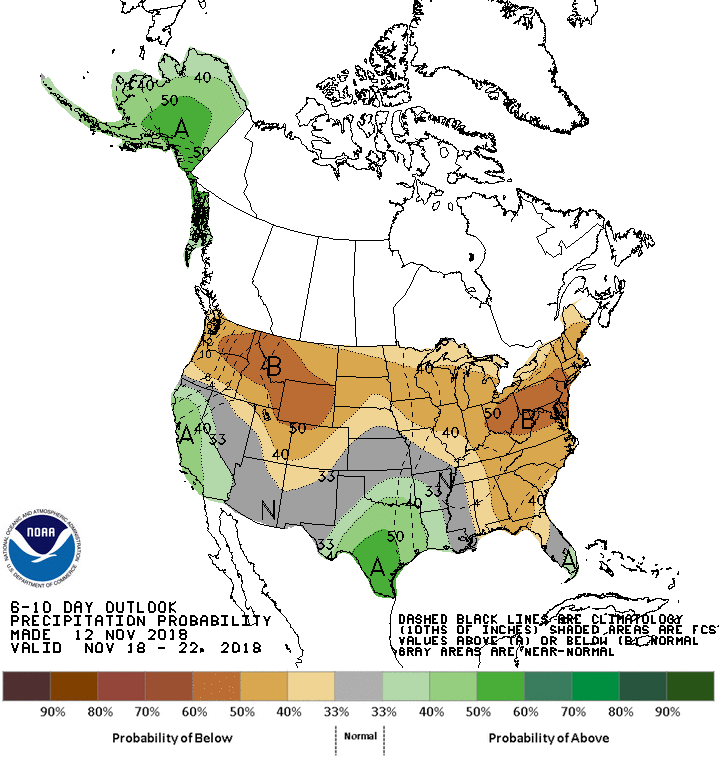 Vermont Winter Storm Warning:
URGENT

 - WINTER WEATHER MESSAGE
National Weather Service Burlington VT
1108 AM EST Tue Nov 13 2018

Orleans-Essex-Lamoille-Caledonia-
Including the cities of Newport, Island Pond, Johnson, Stowe,
and St. Johnsbury

...WINTER STORM WARNING REMAINS IN EFFECT UNTIL 6 PM EST THIS
EVENING...

* WHAT...

Heavy wet snow

 with total snow accumulations of 

4 to 8
  inches

 expected.

* WHERE...Orleans, Essex, Lamoille and Caledonia Counties.

* WHEN...

Moderate to heavy snow will continue through early
  afternoon,

 then quickly taper off by mid afternoon.

* ADDITIONAL DETAILS...

Snowfall rates up to 1 inch per hour

 are
  likely with 

visibilities below one half mile,

 which will make
  for 

hazardous travel at times.

 Isolated to 

scattered power
  outages

 will also be possible.

Loon Mountain Resort, NH this morning. Image: Loon Mountain Resort