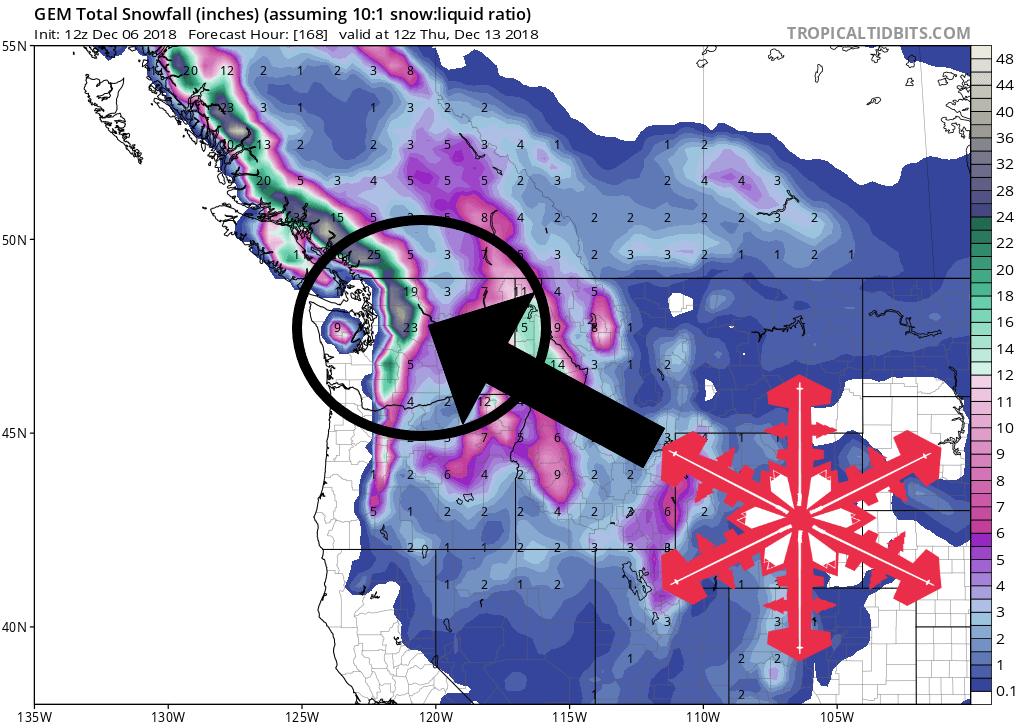 Multiple rounds of snow are forecasted to hit the mountains of Washington Friday – next week. While snowfall totals are still in question, some much needed precipitation is finally on the way.
Washington:
Multiple Rounds Of Snow Friday – Next Week
"Storm door opens back up Friday night with wet weather from time to time into next week!"

– NOAA Spokane, WA
Crystal Mountain Resort, WA should be set up well for a few storms in the coming week.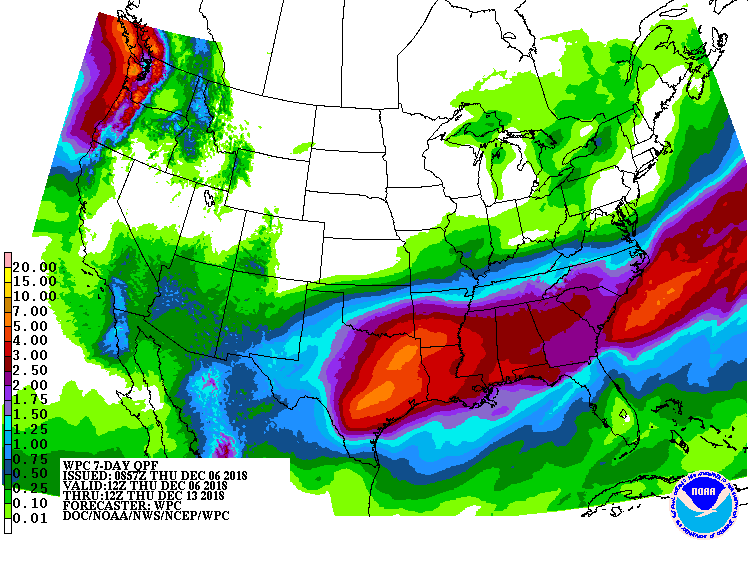 Snow levels are forecasted to hover between 2,000ft and 3,000ft.
The 6-10 day outlook calls for above average temperatures and above average precipitation in Washington.
Additional Storm Info: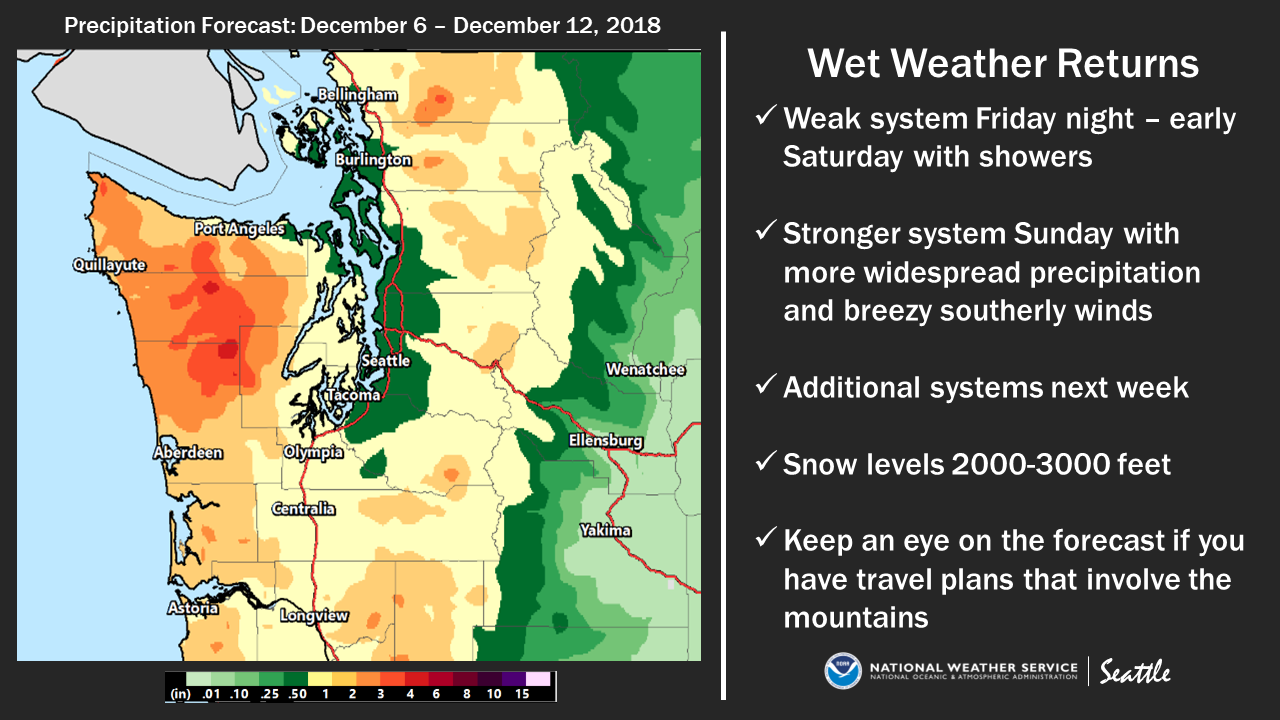 Washington: 

Multiple Rounds Of Snow Friday – Next Week
* Storm door opens back up Friday night with wet weather
  from time to time into next week!
- NOAA Spokane, WA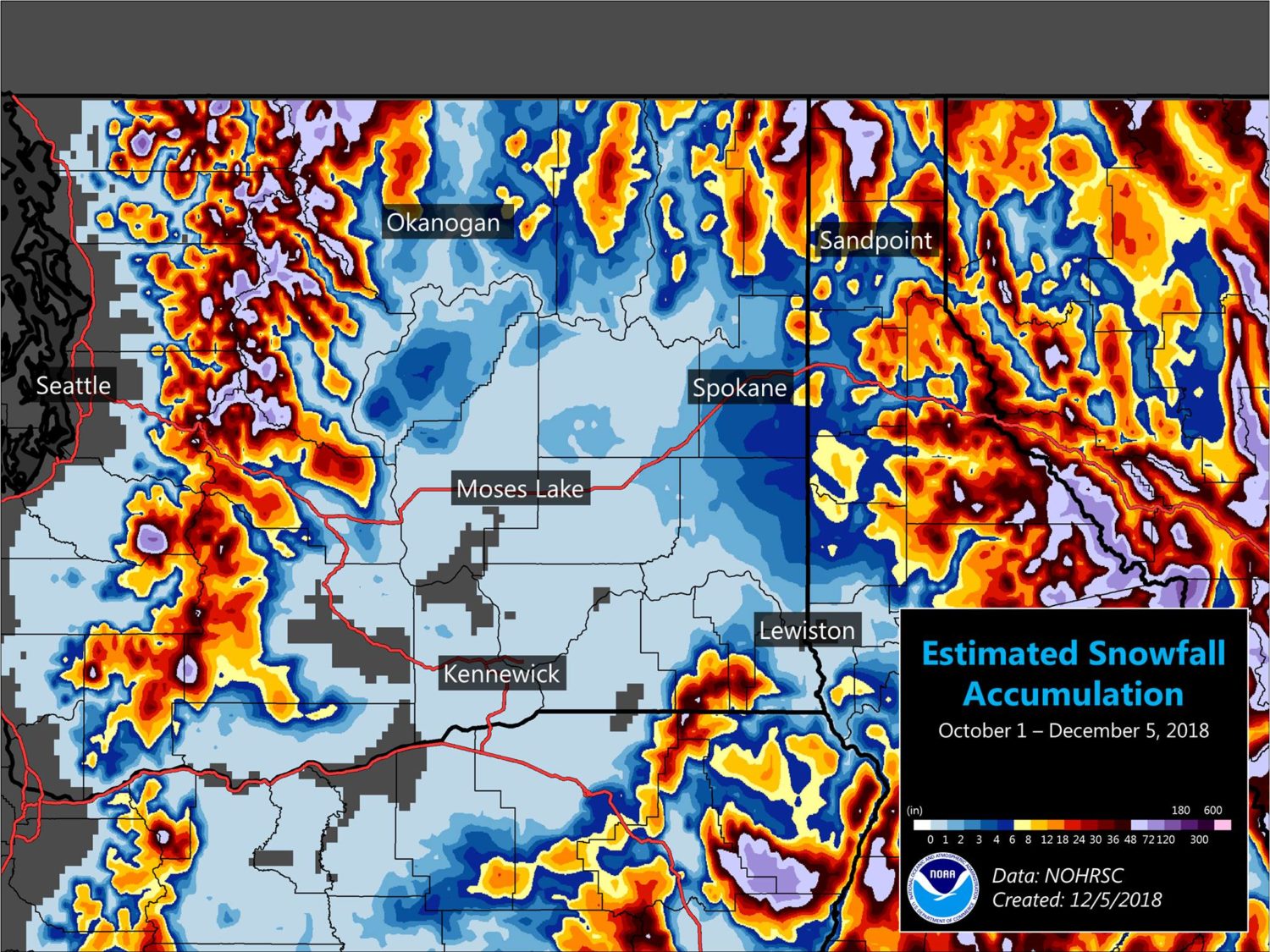 Forecast Discussion:
Area Forecast Discussion
National Weather Service Seattle WA
852 AM PST Thu Dec 6 2018

.SYNOPSIS...High pressure will remain in control through Friday
with dry weather and below normal low temperatures. A weakening
front will give some light precipitation to the area Friday night
into early Saturday. A stronger front will affect the area on
Sunday. Additional systems will bring continued wet weather to the
area next week.

&&

.SHORT TERM /TODAY - SATURDAY/...Skies are clear this morning with
no fog seen on the preliminary GOES 17 imagery. It is quite cool
across the region with temperatures ranging from the mid and upper
teens in normally colder outlying valleys and in portions of the
south interior to the 20s across most other areas. The urban area
of Seattle remained in the lower 30s. Temperatures will rise into
the 40s across the area this afternoon under a bright December
sun.

An incoming frontal system, currently around 145W longitude, will
become increasingly narrow and north-south oriented as it moves
into the dry air along the west coast. 12Z model solutions show
little in the way of cloud cover tonight ahead of the front
actually making it into Western Washington. So, temperatures
tonight are now expected to mirror what we saw this morning with
mid to upper teens in normally colder and protected valleys, 20s
most other areas, and lower 30s in the urban Seattle area.
Forecasts were updated to account for the colder temperatures in
the outlying valleys. High temperatures were nudged upward toward
a model mean.

Some light rain will spread inland Friday night into early
Saturday morning as the front pushes onshore and weakens. This
front is only expected to produce light precipitation amounts and
snowfall in the passes are only expected to be 3 inches or less. A
brief break is expected between systems Saturday afternoon.
Temperatures will slowly return to the more mild side of normal.
Albrecht

.LONG TERM /SUNDAY THROUGH WEDNESDAY/...

A stronger frontal system
will push through the area on Sunday

 with more widespread
precipitation, though accumulations are not expected to be heavy.
Snow levels will remain at or below pass levels with 

another
couple of inches there.

 Breezy southerly winds will also accompany
the system. Secondary shortwave will keep showers going on
Monday. Past Monday, progressive pattern will continue. Additional
systems will likely impact the area though still some model
discrepancies with regards to timing and strength of each
individual wave. Whole period won`t be a washout but timing breaks
is difficult at this stage in the game. Regardless, looks like
decent rainfall across the area. Snow levels will likely hover
around pass levels with moderate accumulations. Advisories may be
necessary at some point and those with travel plans should keep an
eye on the forecast.