California is currently experiencing persistent above average temperatures and below average precipitation. However, this could end late next week. The National Weather Service is calling for the possibility of Colder Pacific Storms impacting the state late next week. That could bring below average temperatures and precipitation in the form of snow at higher elevations.
If the forecast stays true and colder pacific storms arrive next week, precipitation in the form of snow would most likely occur at relatively high elevations. 
Additional Information: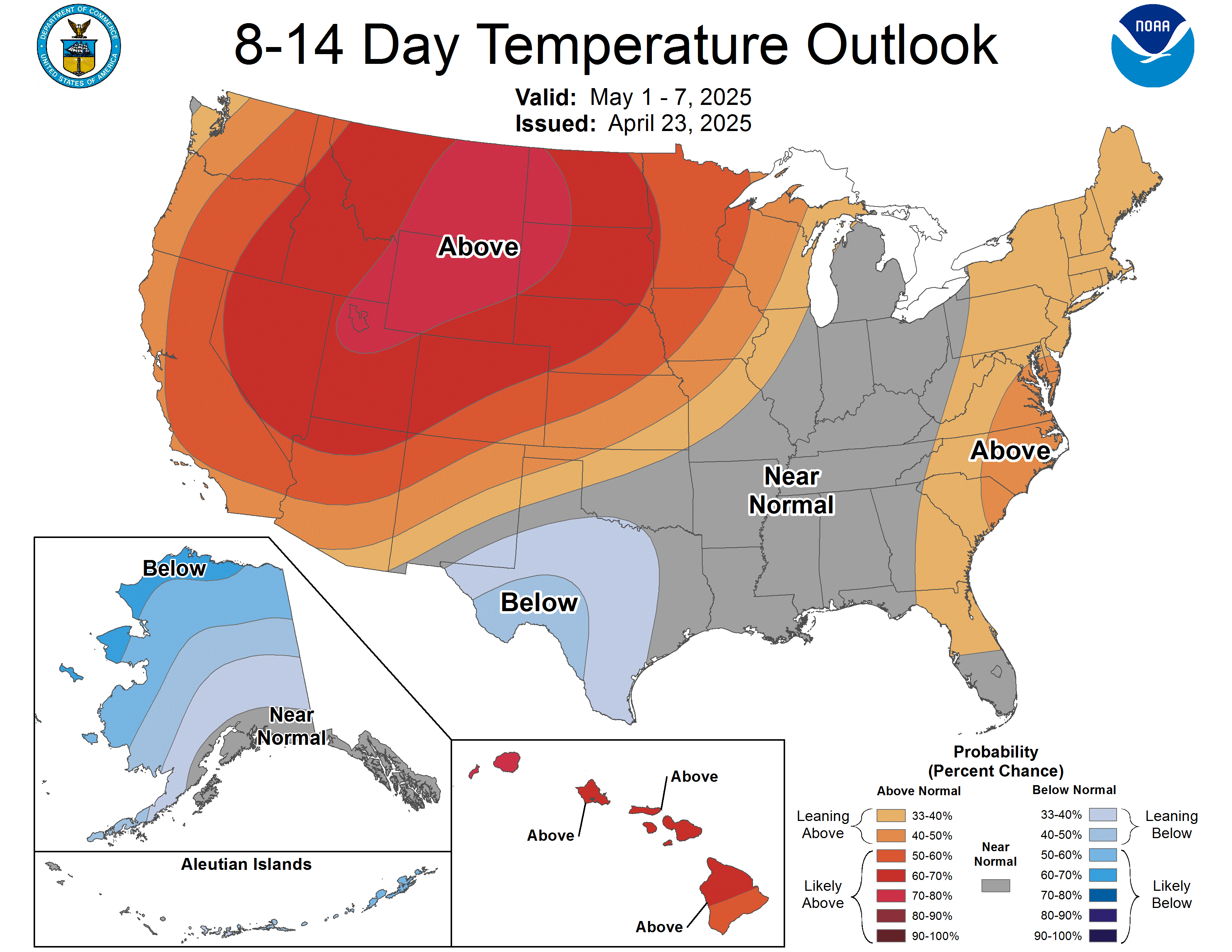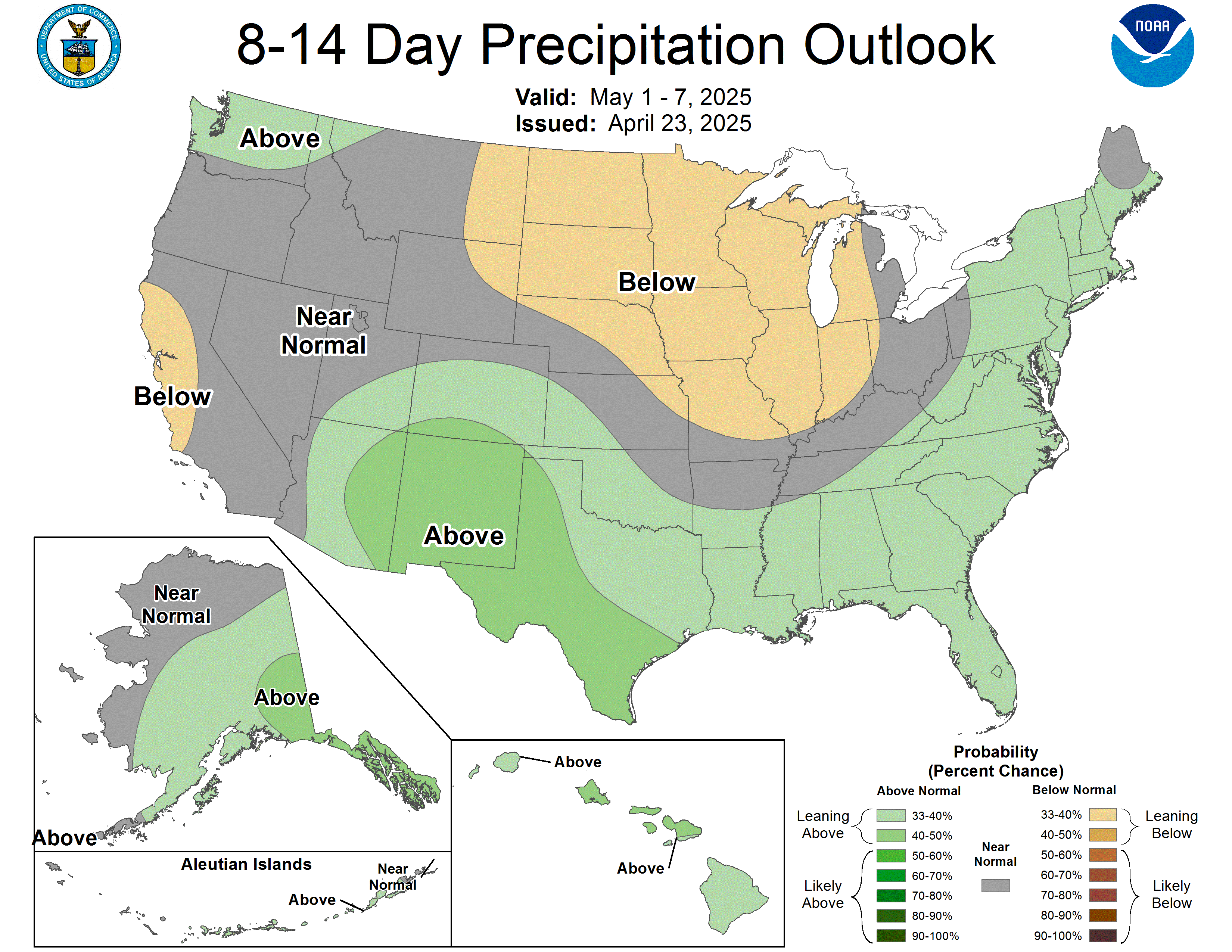 California: 

Colder Pacific Storms Are Possible Late Next Week
With the ridge retrograded and amplified over Alaska, and a
weakening of the east coast trough, longer range guidance is
suggesting a colder pattern for the west coast. There are no hints
of any atmospheric river type moisture taps in the next two weeks,
but colder Pacific storms become a possibility by the end of next
week. Granted, there is a significant amount of spread in
forecast guidance, but it`s at least a glimmer of hope in this
current blocked pattern.
- NOAA
Inversion continues this week in CA, which is an increase in temperature with height. Along with that, there is almost no chance of any form of precipitation this week.
**Featured Image Courtesy Of: AP Photo/Nick Ut
CA Area Forecast Discussion:
Area Forecast Discussion
National Weather Service Reno NV
255 AM PST Wed Dec 13 2017

.SYNOPSIS...

High pressure will continue to bring dry conditions along with
valley inversions, cold nights, and light winds for the next
few days, with localized air quality issues possible in urban
valleys. Inversions should ease by Friday and Saturday as a weak
cold front brushes the Oregon border, but are likely to return
later in the the weekend.

.SHORT TERM...

High pressure and tranquil weather along with overnight
inversions will stick around for the next few days through
Thursday night. By Friday, the ridge off the California coast
begins to flatten due to a passing shortwave from the northwest.
Increased cloud cover north of Reno along with a slight pick up
in the winds, is expected for Friday into Saturday. Winds will not
be particularly strong, mainly west to northwest around 10 mph in
the valleys with stronger gusts along the Sierra crest.

Temperatures will be on the warmer side Friday due to the winds
and the increased mixing. Upper 50s for the highs and 20s for the
lows with less inversion influence will be the result. Once the
shortwave passes just to the north on Saturday, 

temperatures will


decrease again back to more seasonable for this time of year.

As for precipitation, most of the region will be dry except for a
few sprinkles possible near areas along the Oregon border. By
Saturday night, the ridge starts to build in again bringing back
the light east flow and yes...the inversions. -LaGuardia

.LONG TERM...Sunday onward...

For Sunday, high pressure edging back into CA with light
northeast to east surface flow will again lead to inversion
conditions, with temperatures slow to rise especially for lower
valleys of northwest and west central NV. This pattern will set up
the potential for valley haze again which could persist into
early next week. Moderate northeast to east ridge winds should
slowly decrease during the day.

As for the hope of breaking out of the dry and stagnant weather
pattern next week, the latest guidance trends are less
encouraging. Ridging rebuilds eastward from CA to the Great Basin,
with the storm track remaining well north near the US-Canada
border. While previous guidance runs favored a stronger trough and
cold front dropping southward into the Great Basin around midweek
(or even a low closing off over CA), these scenarios which would
have brought a chance for precipitation now appear to be delayed
until later next week, if they even occur at all. (This isn`t all
bad news as a southward-dropping trough/front would most likely


bring extra cold air

 and even stronger inversion conditions into
the region, with only minor amounts of precip for the Sierra and
western NV).

Given the increased potential for inversion conditions, we backed
off on warming especially through Monday (highs generally upper
40s-lower 50s), with chilly nights again expected for the valleys
(

mainly teens to lower 20s, but could end up colder

). We didn`t
fully abandon the possibility of shortwave energy suppressing the
ridge by the Tuesday-Wednesday time frame with ridge winds shifting
to the southwest and west, but kept overall wind speeds light.