It's going to feel a lot more like the middle of winter for many in the US this holiday weekend due to a series of snowstorms making their way across the country. The 'Thanksgiving Storm of 2019' will bring much-needed snow to most ski areas, as well as causing holiday travel chaos. Forecasters are predicting hurricane-force winds, blizzard conditions, heavy snowfall, and a "bomb cyclone" for the west.
Winter weather advisories have been issued for every one of the CONUS western states, with snow totals being forecasted in FEET, not inches.
Winter Storm Warning: CA, OR, NV, ID, UT, CO, NM, AZ, MT, AK
Winter Weather Advisory: WA, OR, CA, NV, ID, MT, NM, AK, CO, WY
Winter Storm Watch: MT
Blizzard Warning: MT
Two massive storms will pound the US from coast-to-coast with some combination of snow, rain and high winds as millions of people take to the roads and skies ahead of the Thanksgiving holiday. Blizzard and high wind warnings are in effect across the West Coast states including Oregon, California, Nevada, and Idaho as a "historic, unprecedented" storm began dumping rain over the region, the National Weather Service said.
"This intense storm will go on to produce widespread disruptions and potentially dangerous travel conditions across the Rockies and Great Plains through Saturday, before moving across the Great Lakes into the Northeast Sunday and Monday," the center's Weather Prediction Center said.
Of course, difficult travel conditions are expected with these storm systems — from slippery, snow-covered roads to airport delays.
One storm will continue to bring heavy snow and strong, gusty winds to a large part of the Central US through Wednesday.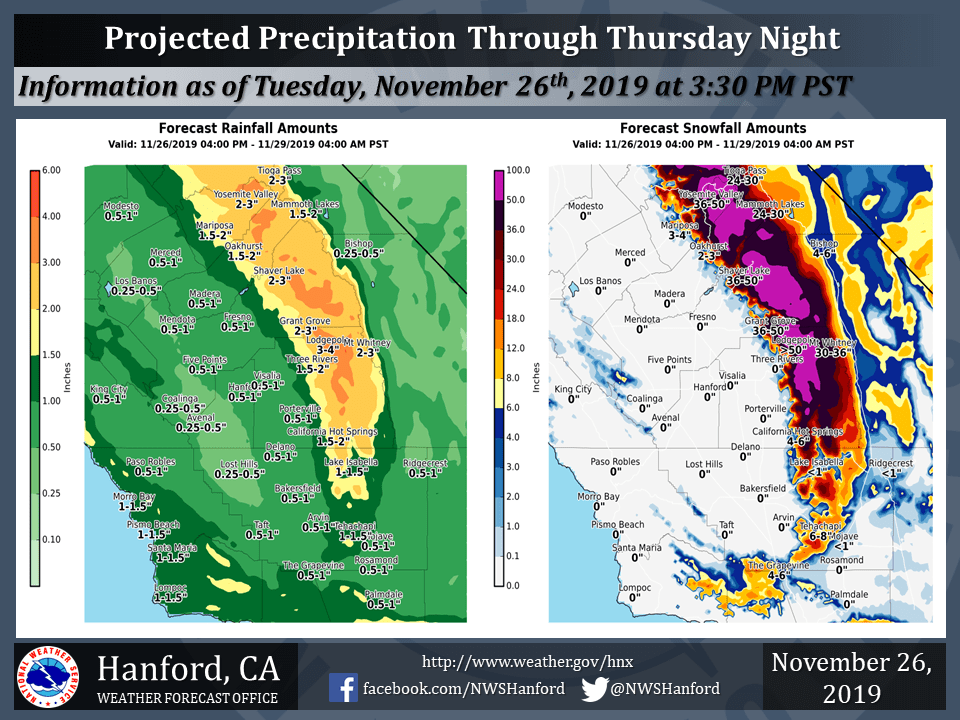 The other powerful storm system is slamming into the western US this week, resulting in heavy mountain snow and strong winds. Hurricane-force winds are expected just off the coast of Oregon and Northern California. Some mountain ranges in eastern California are measuring snow piles in feet Wednesday.
In Oregon, the Department of Transportation officials reported whiteout and blizzard conditions, urging drivers in affected roadways to pull over. In Arizona, the weather service warned of "impossible travel conditions" Thursday and early Friday with heavy and drifting snow.
From Thanksgiving Day through the weekend, the storm from out West will push eastward and bring more snow and strong winds to the Rockies, Northern Plains, Great Lakes, and Northeast.