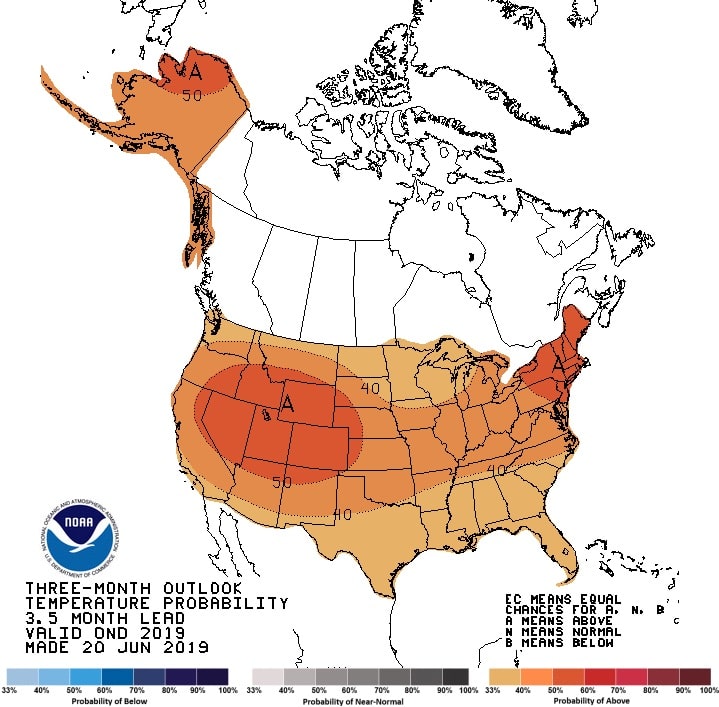 I know a couple of resorts are still open, but for the majority of us, next winter still feels like months away. But that doesn't mean we can't get excited about it though, right?! The NOAA has put out tentative outlooks for the upcoming winter, so what's wrong with pouring over the data and hoping, just hoping, that this winter will be the best yet.
The NOAA already predicted a 50/50 chance of El Niño during the fall and winter 2019-20, although that forecast is losing confidence every month. But in terms of predicted precipitation and temperatures right through until 2020, here's what they've come up with.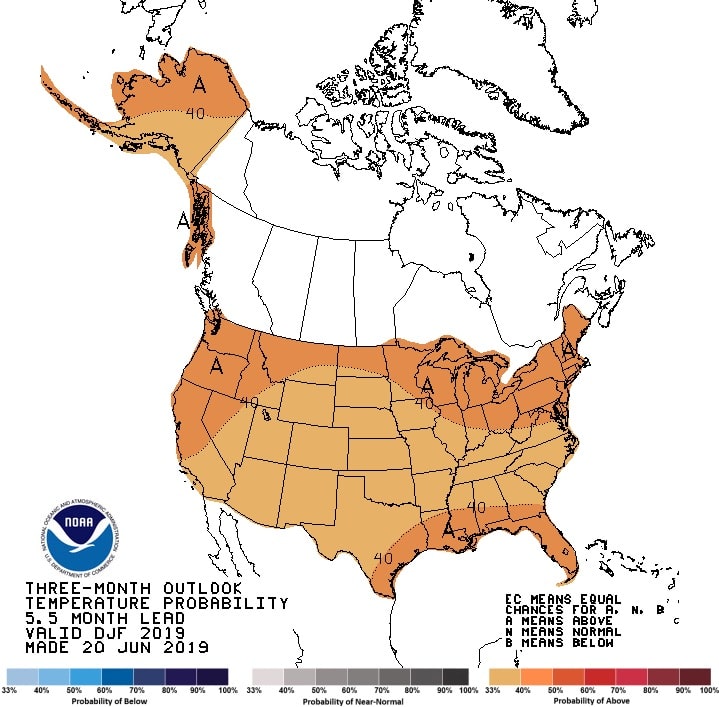 Looking at the maps, coming into Fall the whole country will start with above-average temperatures, a trend that will, unfortunately, continue right through the season. Although, it could still be cold, just not bone-chillingly cold.
But what we really care about is precipitation. It looks like a slow start in the PNW, with below-average precipitation, normal for California, and above-average start for Colorado, Utah, New Mexico, and southern Wyoming. But after that, it looks like a normal, average winter across the country.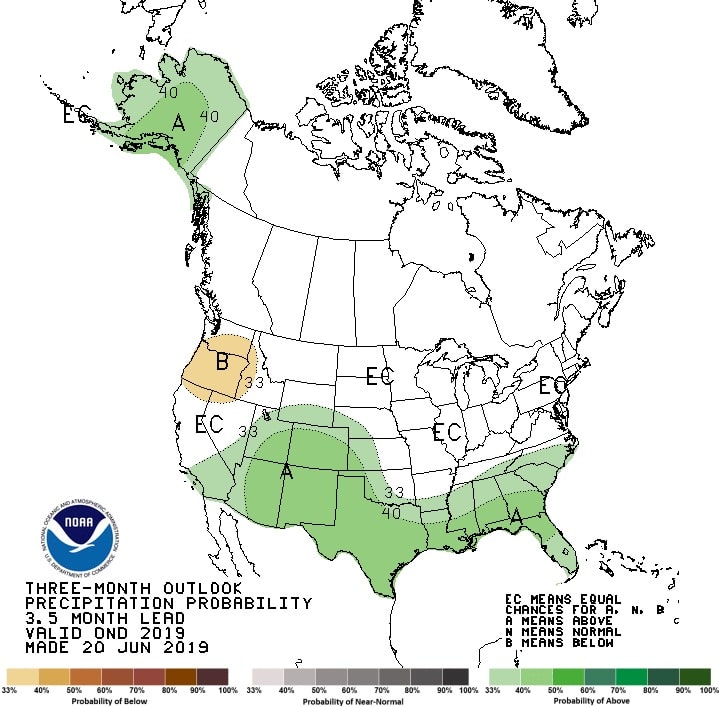 But take all this with a pinch of salt, as we said, this is 6-months away, so things can (and will) change. One thing we do know for sure, it will definitely snow. Somewhere.