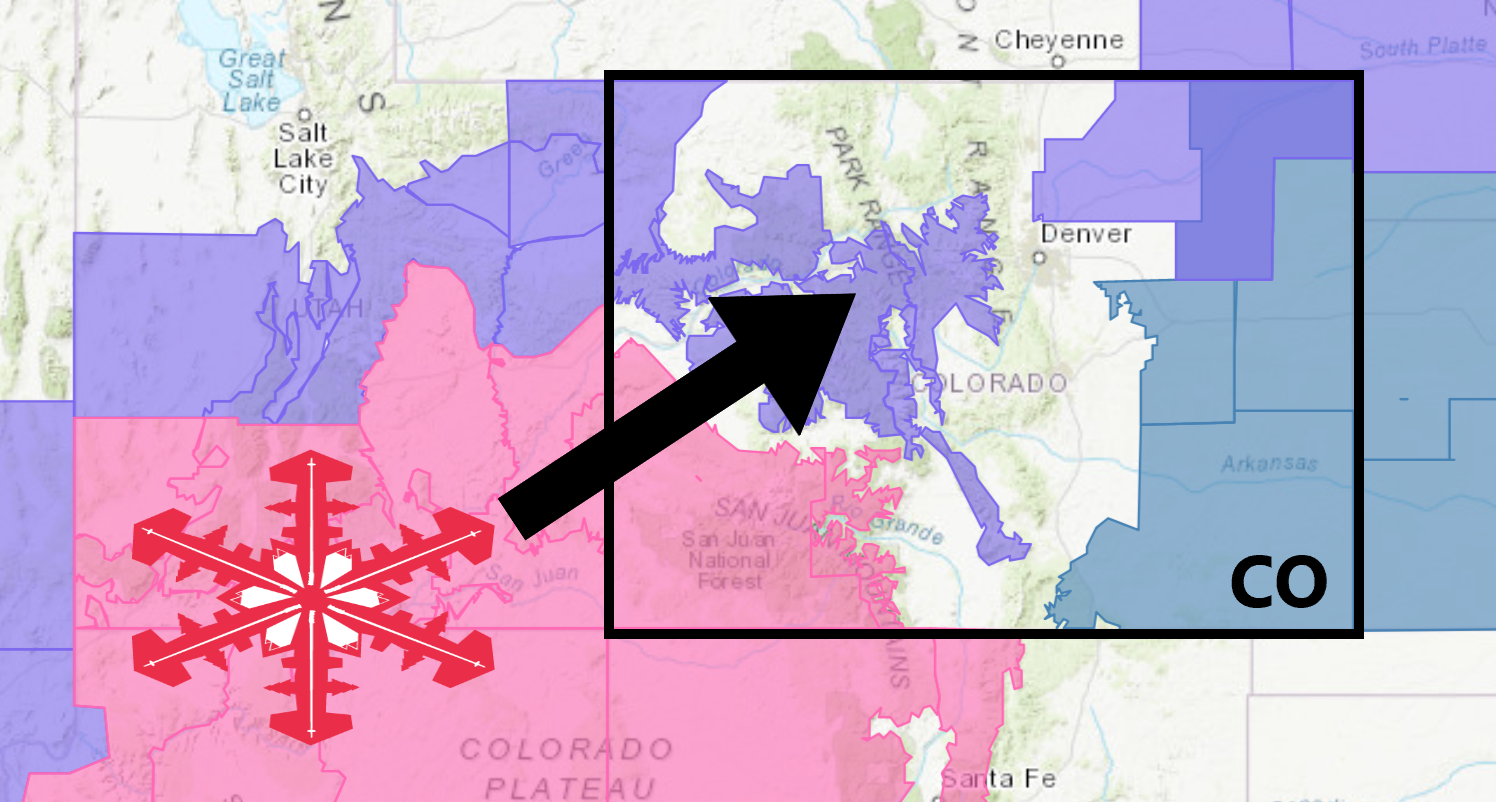 The National Weather Service has issued a Winter Weather Advisory for Colorado. It's in effect through Friday night. High winds and heavy snowfall are forecasted to impact the area throughout that time.
Colorado:
5-12″ of Snow Today – Friday Night
"Wintry weather makes a return tonight, with periods of snow in the mountains, and a mix of light freezing drizzle and snow developing on the plains. The highest confidence of freezing drizzle and light snow with travel impacts exists across the eastern plains, mainly along and east of a line from Greeley to DIA where a Winter Weather Advisory is in effect from Midnight til Noon Friday. Some light snow and freezing drizzle may work into the I-25 Corridor as well, so travelers should be prepared for potentially slick and slow travel through the Friday morning commute.

Another wave of snow will spread off the mountains Friday evening, possibly affecting the I-25 PM rush. That wave will likely intensify as it moves onto the eastern plains of Colorado where a Winter Storm Watch is in effect Friday night for a quick 2 to 6 inches of snow and blowing snow from strong, gusty winds."

– NOAA Denver, CO
Copper Mountain CO is set up well for a fun weekend of skiing with all that fresh snow.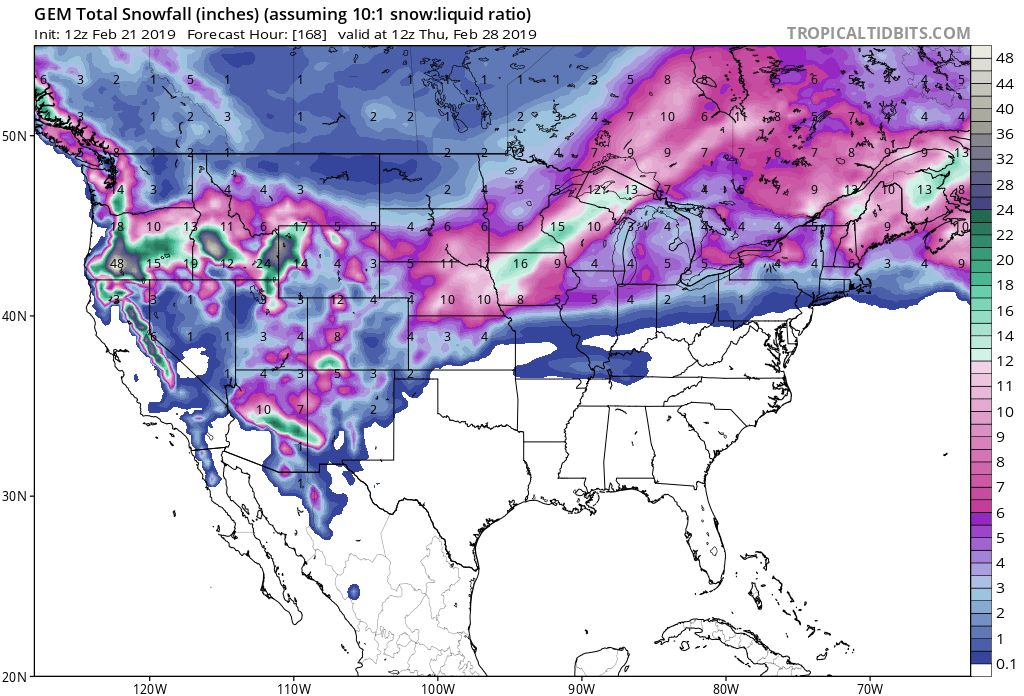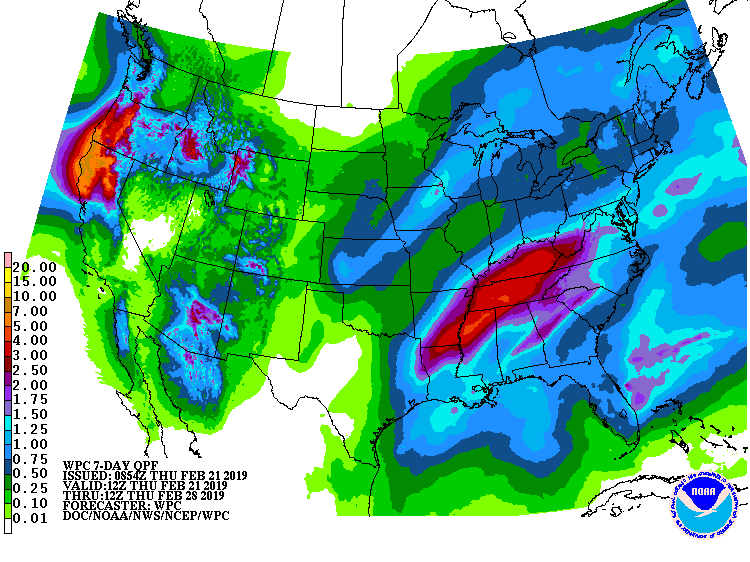 Snow levels are expected to hover just above 2,000ft throughout the storm.
The 6-10 day outlook calls for below average temperatures and average precipitation in Colorado.
Additional Storm Info: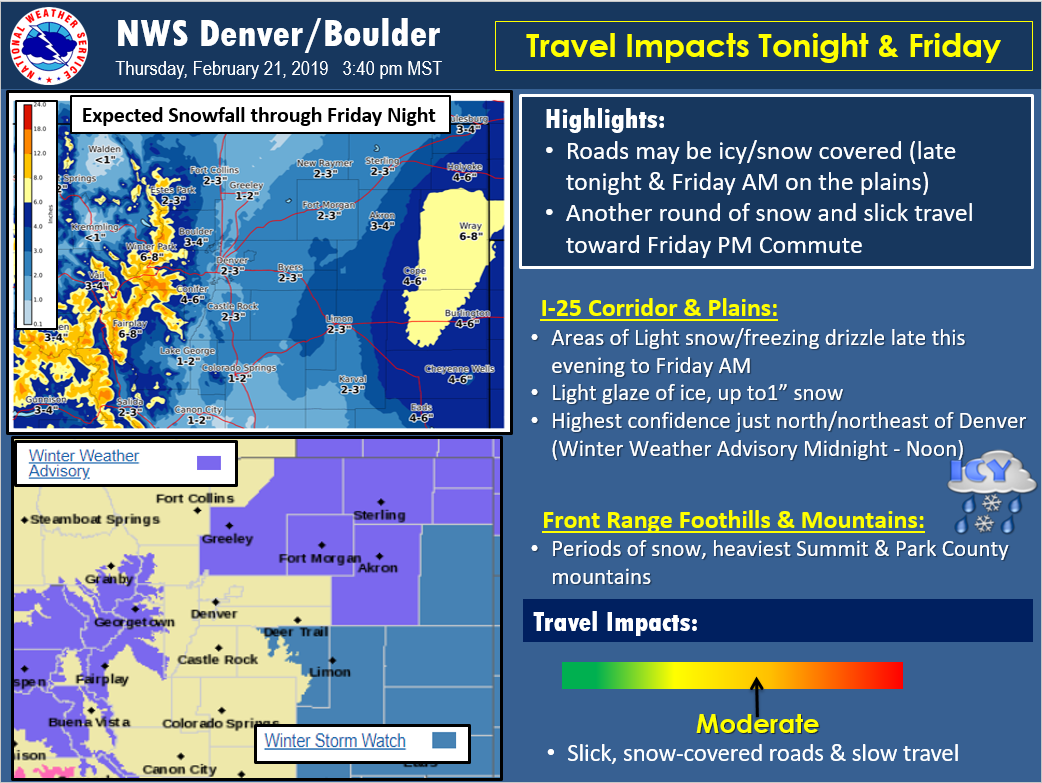 Colorado: 

5-12″ of Snow Today – Friday Night
* 

Snow.

 Total snow accumulations of 

5 to 12 inches.

 
  Winds gusting as high as 35 mph.
- NOAA Denver, CO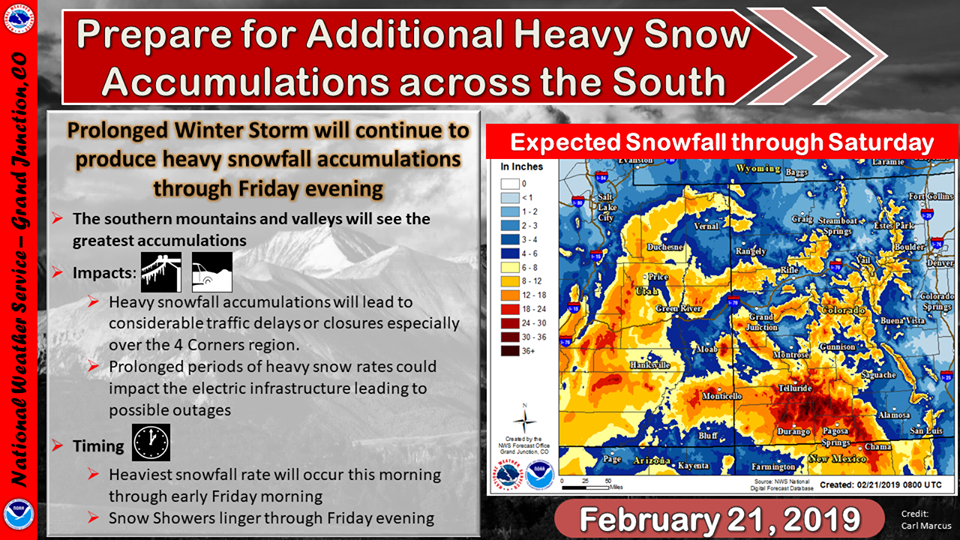 Winter Weather Advisory:
URGENT

 - WINTER WEATHER MESSAGE
National Weather Service Denver CO
317 PM MST Thu Feb 21 2019

...SNOW AND FREEZING DRIZZLE EXPECTED TONIGHT AND FRIDAY
MORNING...
...POSSIBLE HEAVY SNOW AND STRONG WINDS OVER THE EASTERN PLAINS
LATE FRIDAY NIGHT INTO SATURDAY...

.A system digging into Arizona and New Mexico by Friday will
bring snow to the mountains of Colorado tonight through Friday
evening. Southerly flow will focus heavier amounts over the
mountains along and south of I-70 corridor before flow aloft turns
northwesterly Friday evening, bringing more steady orographic
snow expected to favor western slopes.

Across the northeast plains, moist east flow will bring freezing
drizzle and fog from midnight to noon Friday. Travel conditions
along I-76 and the adjacent plains will be hazardous Friday
morning. Banded and possibly heavier snow will push east Friday
evening across the plains into Saturday morning, with 2 to 6
inches of snow possible along with strong northwest winds up to
50 mph creating visibility issues in blowing snow.

The Mountains of Summit County, the Mosquito Range, and the
Indian Peaks-
Including the cities of Berthoud Pass, Breckenridge,
East Slopes Mosquito Range, East Slopes Southern Gore Range,
Eisenhower Tunnel, Indian Peaks, Kenosha Mountains, Mount Evans,
Williams Fork Mountains, and Winter Park

...WINTER WEATHER ADVISORY REMAINS IN EFFECT UNTIL 11 PM MST
FRIDAY...

* WHAT...

Snow.

 Total snow accumulations of 

5 to 12 inches.

 Winds
  gusting as high as 35 mph.

* WHERE...

The Mountains of Summit County,

 the Mosquito Range,
  and the Indian Peaks.

* WHEN...

Until 11 PM MST Friday.



* ADDITIONAL DETAILS...

Travel could be difficult.

 The hazardous
  conditions could impact the morning or evening commute. 

The cold
  wind chills as low as 20 below zero could cause frostbite on
  exposed skin in as little as 30 minutes.