Believe it or not, North Korea has a ski resort. Known as Masikryong Ski Resort, it is seen by the World as a luxury pet project of North Korean leader and avid skier Kim Jong-un. The resort is located outside the east coast city of Wonsan and is rumored to have cost $35 million to build. It claims to boast a 30-year-old gondola lift from the Austrian Ski Resort of Ischgl via China, among what looks like a double chair spread across nine ski runs.
According to The Korean Herald, the centerpiece of the ski resort has been trademarked by the North Korean government as of April 2, 2020. Known as the "Masikryong Hotel," and trademarked accordingly, the hotel was built in 2013 and features 120 rooms, along with bars, cafes, pools, and shops. The official trademark is listed with the World Intellectual Property Organization (WIPO) through the United Nations intellectual property rights body. The trademark is valid for 10 years and can be extended in 2030.
Even though the country is under UN sanctions, tourism is one of the few industries that are exempt. Most guests to the ski resort are North Koreans, Chinese tourists, and travelers via China, as it is the main entry point into the country. By building the ski resort and surrounding infrastructure, North Korea is hoping to lure tourism dollars to the country as it's a critical source of income for the government.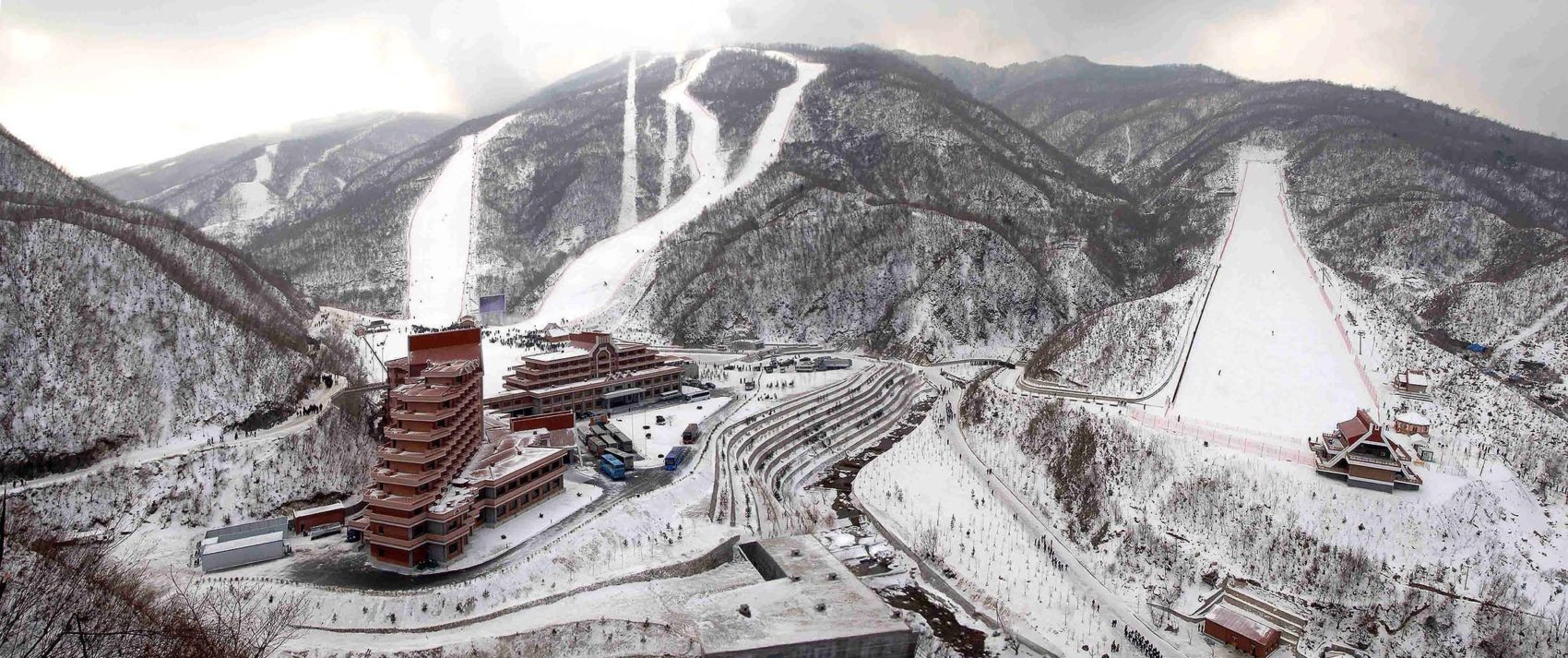 If you're looking to check out the ski resort, you're mostly out of luck.
"Do not travel to North Korea due to serious risk of arrest and long-term detention of U.S nationals."

– U.S. State Department
As a ski resort enthusiast, I've come to the realization that I'll most likely never get to check this area off my list. However, I can always hope for positive change in the future.