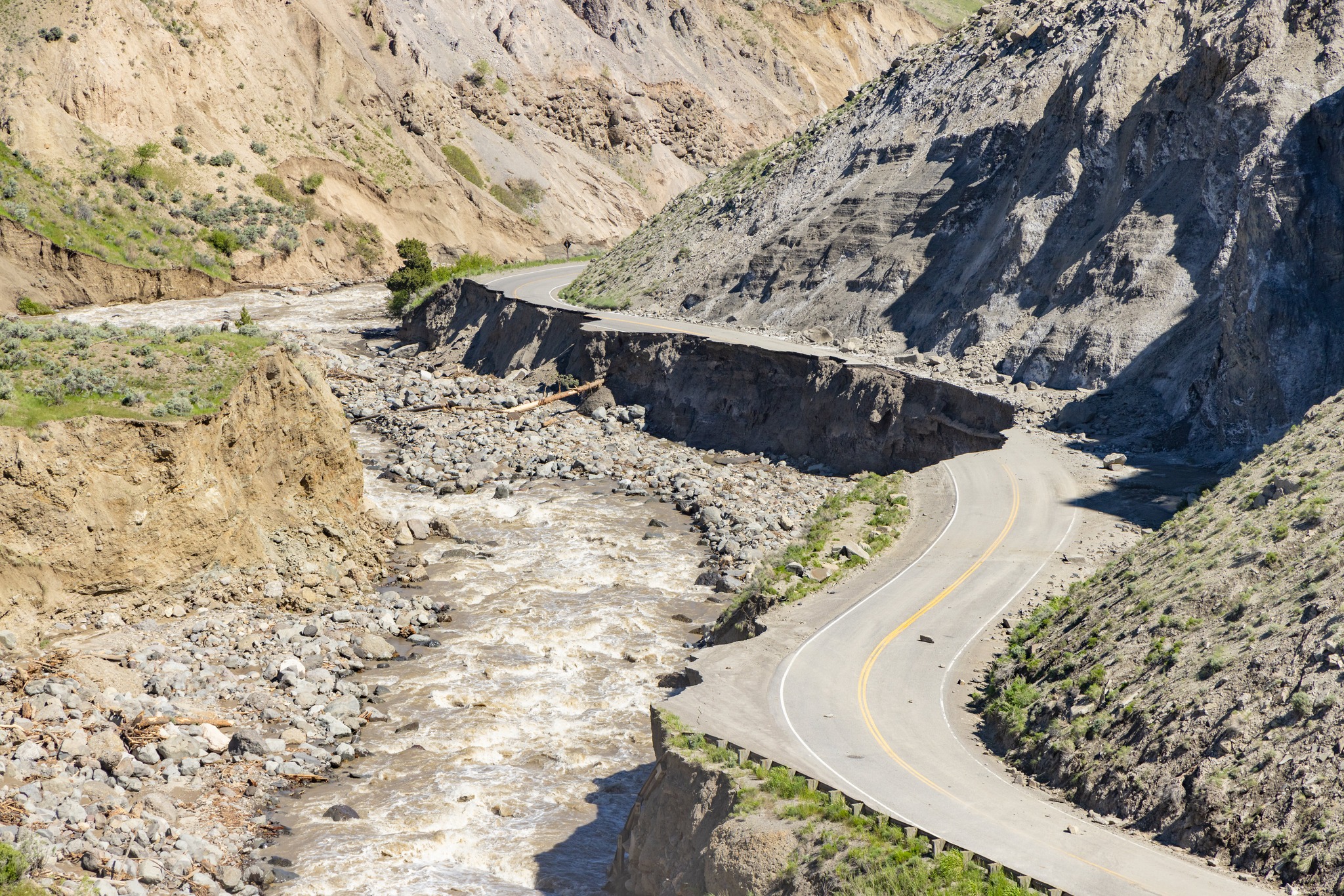 Historic flooding wreaked havoc in Yellowstone National Park earlier this week, forcing the park to evacuate all visitors and seal off entrances until the flood waters subsided. Well, now the rains have stopped and park crews are assessing the damage—it isn't good.
Aerial assessments conducted Monday, June 13, by Yellowstone show major damage to multiple sections of road between the North Entrance (Gardiner, Montana), Mammoth Hot Springs, Lamar Valley, and Cooke City, Montana, near the Northeast Entrance. Many sections of road in these areas are completely gone and will require substantial time and effort to reconstruct.
"The National Park Service will make every effort to repair these roads as soon as possible; however, it is probable that road sections in northern Yellowstone will not reopen this season due to the time required for repairs," Yellowstone shared in a social media press release.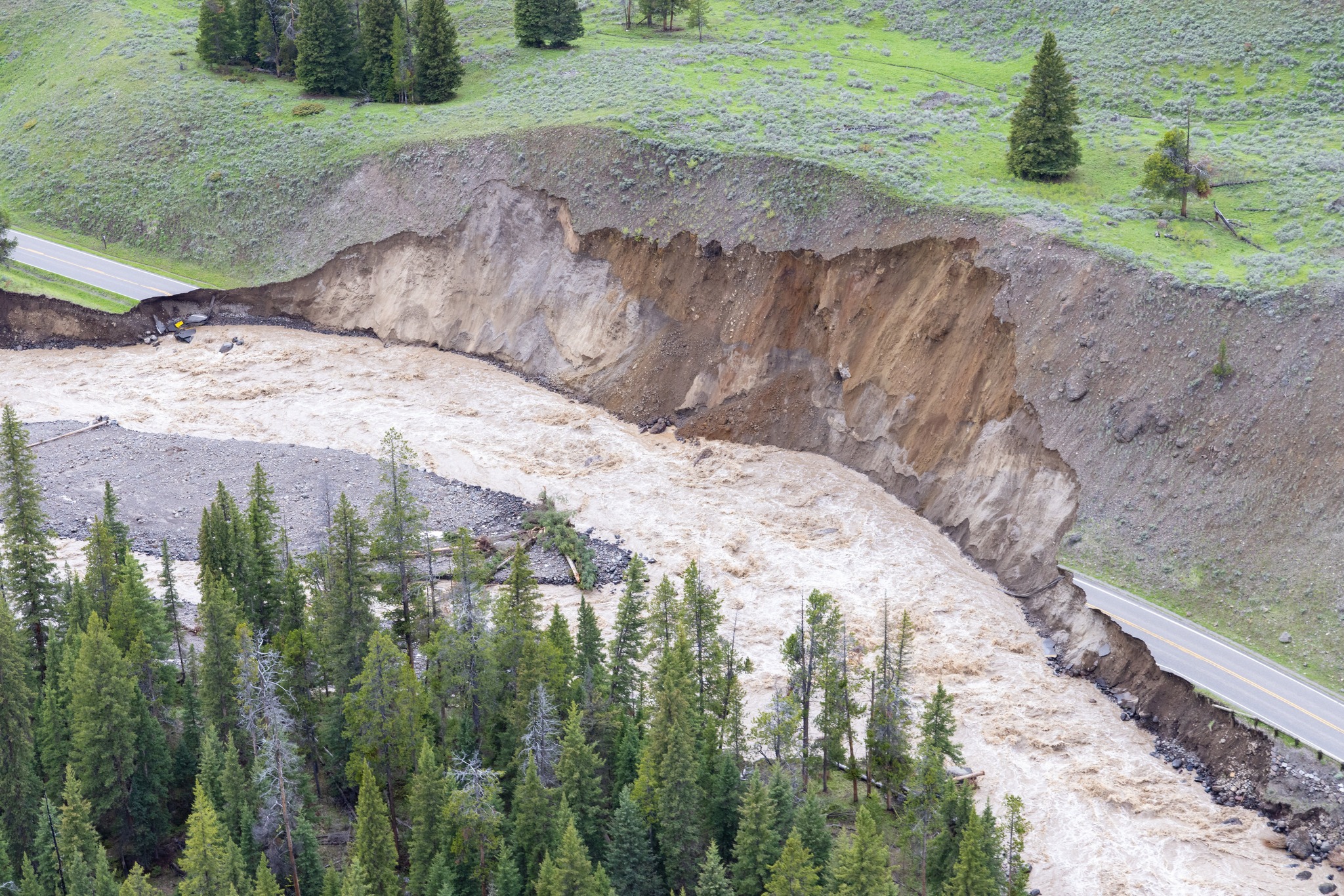 According to the park service, the northern portion of Yellowstone National Park is likely to remain closed for a substantial length of time due to severely damaged, impacted infrastructure, if it opens at all this season. Yellowstone is urging visitors traveling to park in the coming weeks to stay informed about the current situation, road, and weather conditions.
The full press release that Yellowstone shared is attached below.
Park Update 6/17 at 9:45 am