Report from Monday, February 22, 2021
Brought to you by 10 Barrel Brewing
Yesterday was another epic day exploring the Colorado Backcountry. With our current snowpack and trends in avalanches, most of my backcountry travel has been in low-angle zones, and I have set my larger objectives aside for the spring. To avoid skiing the same popular backcountry zones, I like to travel off the beaten path and look at my skis as a tool to travel and explore rather than a tool just to make pretty powder turns. Sometimes this yields some pretty awful snow and awkward skiing, and yesterday was just like that.
Two of my roommates and I ventured an hour and a half from Gunnison towards Silverjack Reservoir in the Northern San Juan Mountains. We were curious to see the privately owned ski area, Cimmaron Mountain Club. As it is is highly exclusive, we were only able to see it from the road. There are a few pictures of what we could see below.
After a long weekend of shredding, my vision for the day was a recovery tour. The tour itself was uneventful, with two laps of a small section of open trees. The best part was the unique view of the San Juan's and making plans for future exploration in the area.
It was the first day skiing with a hint of spring in the air. I was touring in just my base layers, and was still hot. Rollerballs, slush, and quickly consolidating snow made for awkward turns. Despite the poor snow, we still had a ton of fun. Our expectations were low with open minds. From about 8,500′ to 10,000′ where we toured, the snowpack felt lofty with good coverage.
Weather Forecast:
Snow Water Equivalent: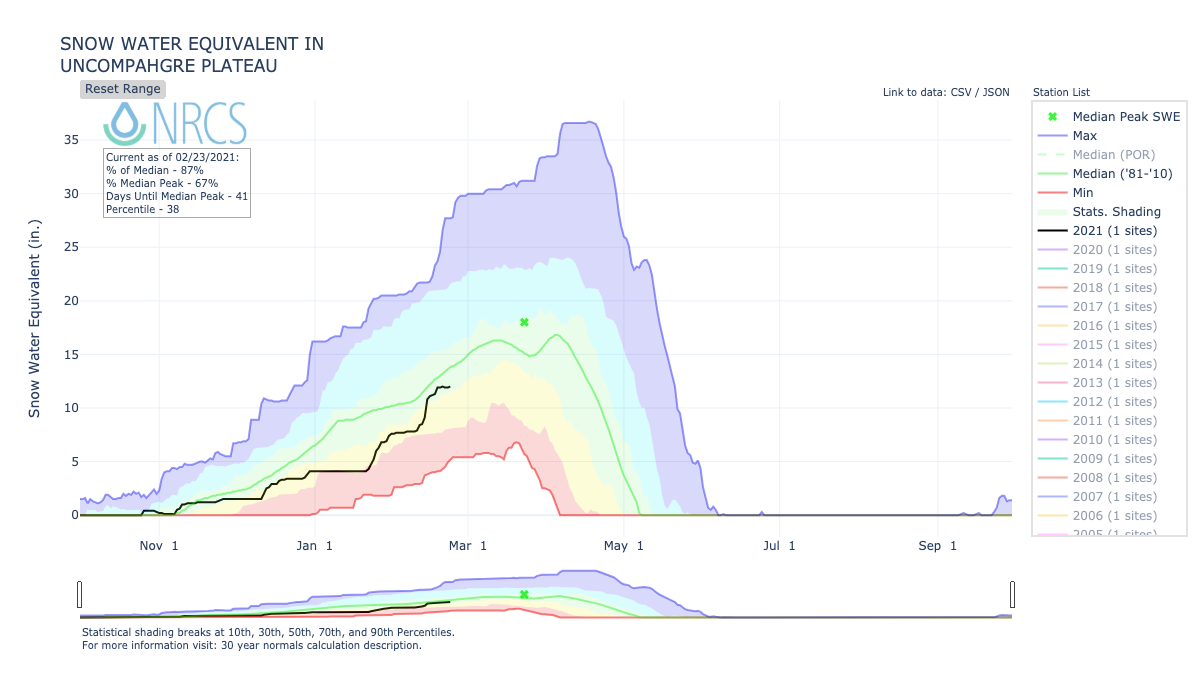 Snowpack: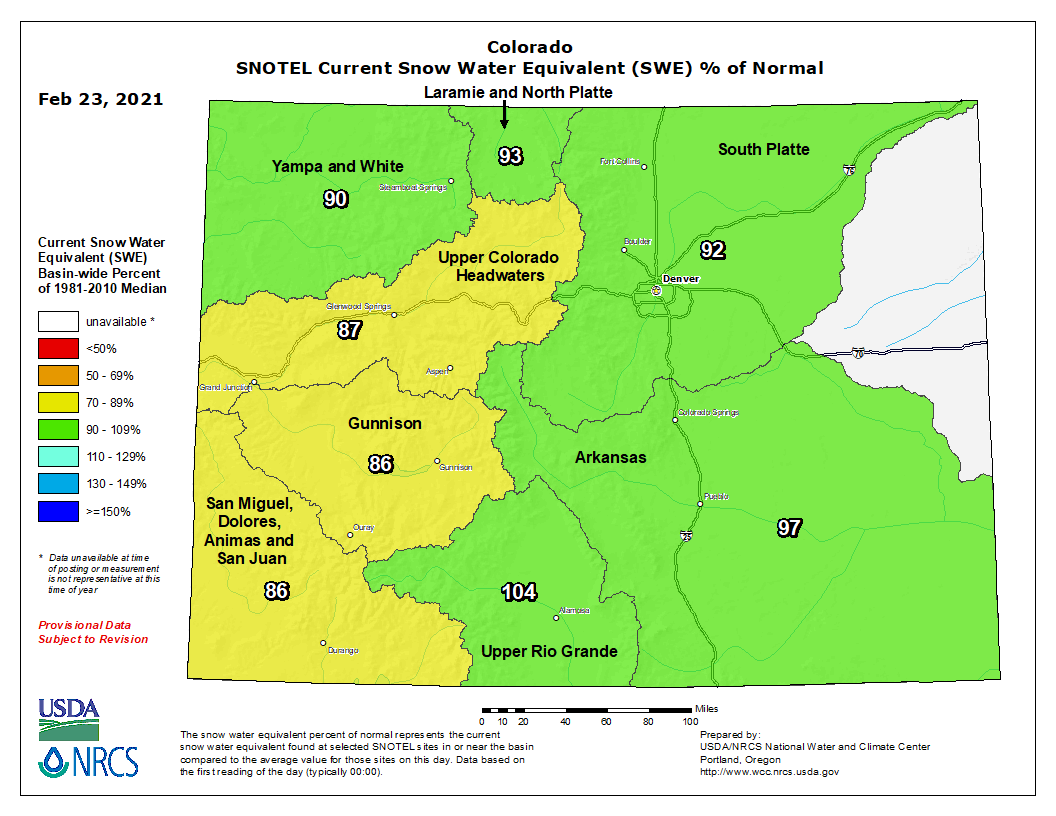 Photos: