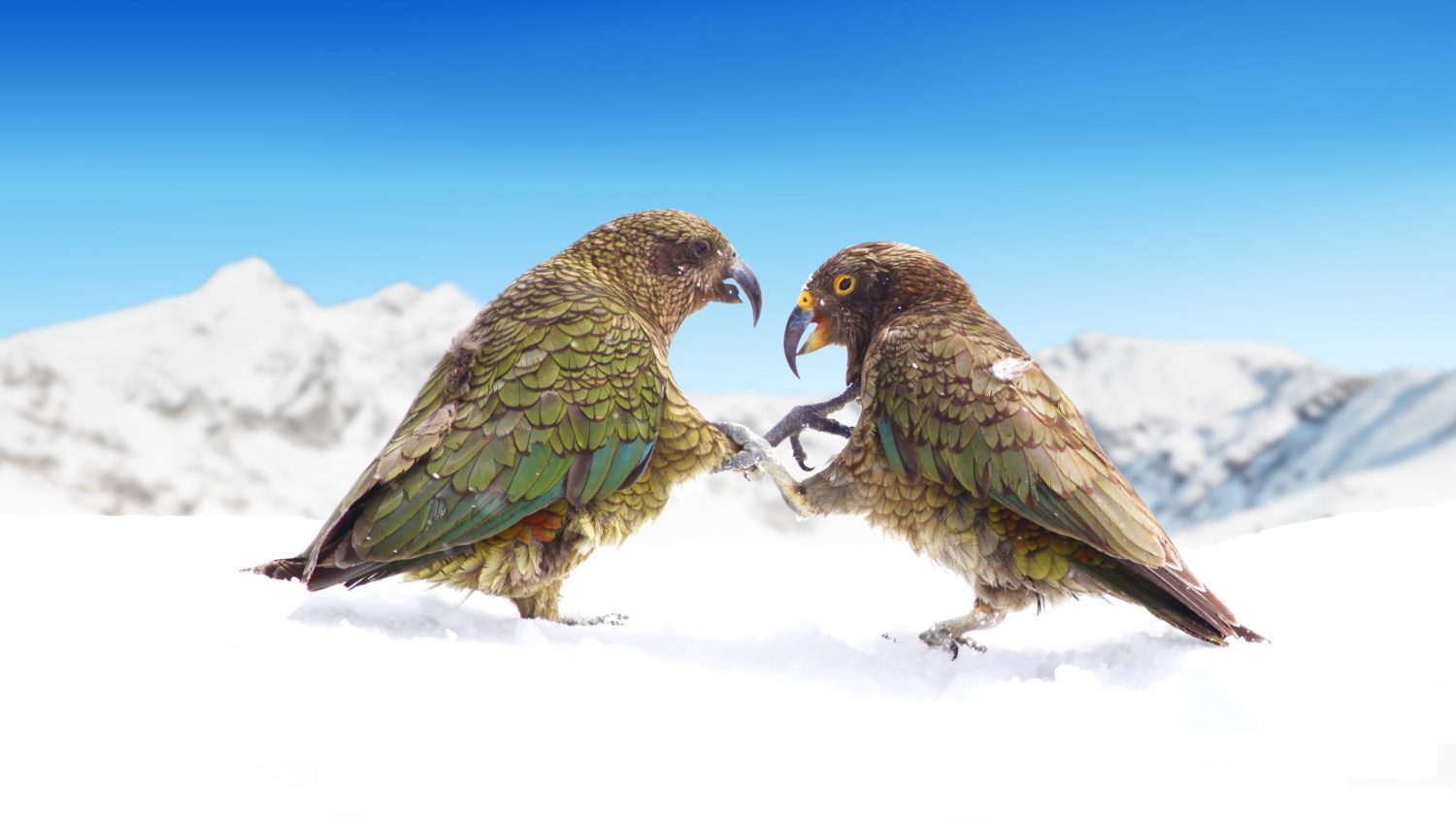 This Conservation Week, NZSki kicks off a new five-year commitment to spend more than a quarter of a million dollars helping protect birds native to the alpine areas it works across, spearheaded by $50,000 worth of funds and donation support in partnership with the Kea Conservation Trust (KCT). NZSki currently operates environmental programmes at The Remarkables and Coronet Peak ski fields both in Queenstown, and Mt Hutt in Canterbury, with this the next step to increase its conservation efforts.
NZSki's commitment will focus on three key areas including working closely with the Trust to find and protect kea – a Nationally Endangered species, educate visitors and locals on kea conservation, and protect and enrich the natural habitat for kea, as well as other native birds such as the falcon which is more common at Coronet Peak.
The kea is a large species of parrot found in the forested and alpine regions of the South Island of New Zealand. About 19″ long, it is mostly olive-green with a brilliant orange under its wings and has a large, narrow, curved, grey-brown upper beak. The kea is the world's only alpine parrot. Its omnivorous diet includes carrion but consists mainly of roots, leaves, berries, nectar, and insects. Now uncommon, the kea was once killed for bounty due to concerns by the sheep-farming community that it attacked livestock, especially sheep. In 1986, it received full protection under the Wildlife Act.
The company has been awarded platinum partnership status with Kea Conservation Trust in recognition of the donation, fundraising and additional support it's set to provide every year until 2023, and the total amount toward bird conservation in five years will be well in excess of $250 000.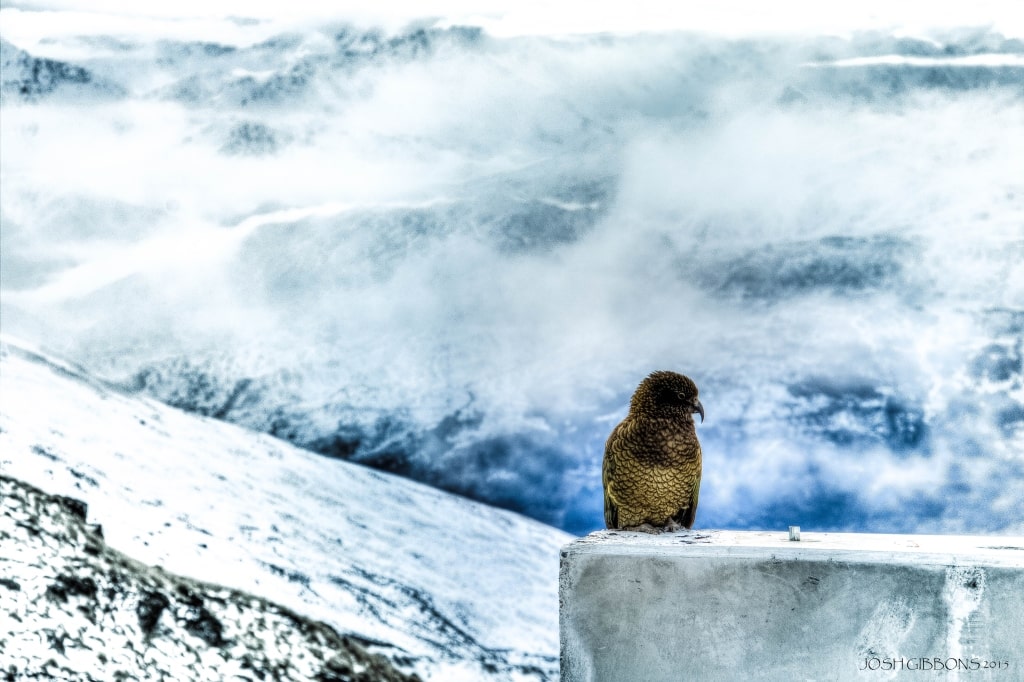 NZSki CEO Paul Anderson says this is an important step in their continued conservation efforts:
"Our three ski fields each operate extensive summer projects to protect the biodiversity in each Ski Area Subzone through initiatives such as weed and pest control, wilding pine eradication and native revegetation, for example, tussock propagation and planting.  These programmes are aimed at improving the environments for native species to thrive. But we want to do more, so earlier this year we started investigating long-term projects," he says. "This is a great way of directing all our efforts into a single focus which is keeping our precious native birds here and helping sustain their habitat for future generations – theirs and ours! We're immensely proud to announce this partnership with Kea Conservation Trust to protect our kea."
Queenstown-based Kea Conservation Trust Chair, Tamsin Orr-Walker, says that with only a few thousand birds remaining, NZSki's support provides a massive boost to kea around the Wakatipu and Mt Hutt areas. The trust will focus research at The Remarkables first, where kea are frequently sighted by guests and staff – there are four visiting or residing in the ski field and surrounds.
"Kea numbers have declined dramatically over recent years and this long-term commitment to protecting these remnant populations is vital if this trend is to be reversed. Working with NZSki, the KCT will be able to research the status of our local kea and support those remaining birds by removing local threats – particularly predators and lead – and by educating young kiwis and visitors to our slopes as to how communities can support their iconic mountain parrots, South Island wide."
During Conservation Week, The Remarkables will host a field researcher Tom Goodman who will attempt to catch the kea, test for lead poisoning (and rehabilitate as needed), tag the birds and, if possible, attach a $350 transmitter to any adult females, so they can track movements and find the nesting site. This will make it easier to protect individual kea, and/or breeding partners, while also pinpointing exact locations to protect from predators. This important research costs thousands of dollars. Signage panels will also be created ahead of The Remarkables' 2019 ski season, designed to educate visitors on kea, and raise awareness about their survival threat.
Over summer, tens of thousands of dollars will also go toward setting and maintaining trapping lines at The Remarkables, Coronet Peak and Mt Hutt to protect from predators such as stoats and possums. This benefits all birdlife.
Paul says the partnership goes much deeper than the donated funds.
"As part of our long-term commitment, we will involve our local community to learn about the kea and support their conservation."
NZSki is putting funds toward kea conservation curricular resources for local teachers and supporting enviroschools initiatives by providing means, such as transport, for primary school children to be involved in replanting and trap laying. In addition to donated funds, guests visiting Coronet Peak, Mt Hutt and The Remarkables can also donate at the point of sale during Conservation Week 2018, with further plans to add a donation option to online purchases for early bird season passes.