Brought to you by Ski California
Report from Sunday 21st February 2021
Until last Sunday, I hadn't been to Homewood in about 20 years. I grew up skiing here and was keen to check it out again on a bluebird day at Lake Tahoe. Often overlooked because of its mostly mellow terrain, Homewood is one Tahoe resort that everyone should check out at least once. And it's the type of place most will want to come back to. Homewood is the quintessential family ski resort, with something for everyone. Seen from Highway 89, it looks like a small beginner hill, but there's much more to it than you can see from the road. With cheaper ticket prices and uncrowded slopes, Homewood is one of the best family ski values around.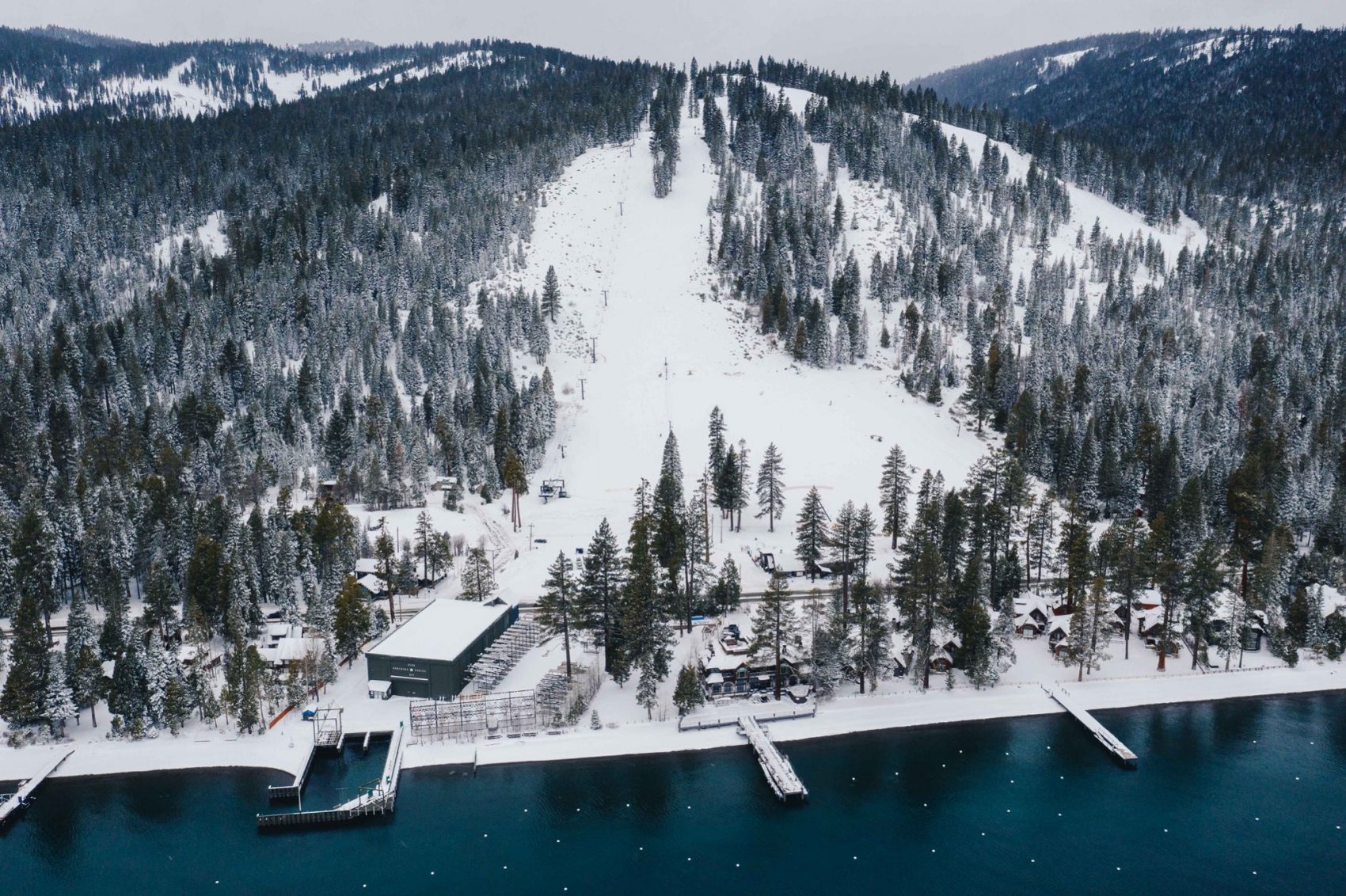 Perched right above the West Shore of Lake Tahoe, Homewood even boasts its own marina and lakeside cafe. On its signature run, Rainbow Ridge, it feels like you can ski right off the mountain and into Lake Tahoe. Because it was the Sunday of Ski/Skate Week for many schools in California – a typical travel day – the mountain was uncrowded, and I felt like I had the place to myself. No lift lines and miles of killer grooming meant I could cruise 26,000′ of vertical and 30 miles on skis, even with a leisurely stop at the Big Blue Bar at mid-mountain for lunch. Online ordering and easy pickup with outside seating made for a COVID-safe feel.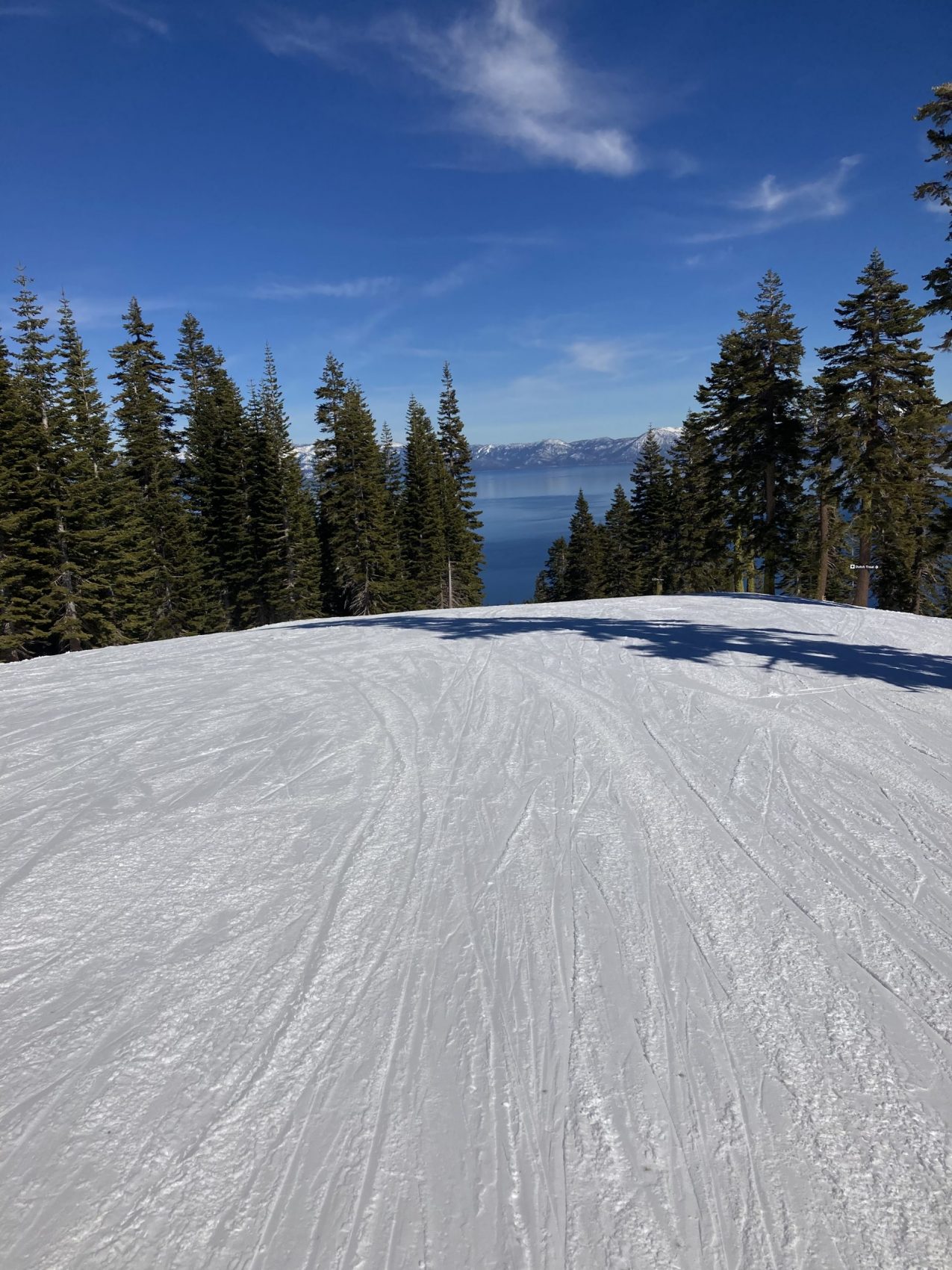 But don't be fooled – Homewood is not just the place for family-style groomers. It's also got some great hike-in/hike-out terrain on the Quail Face, as well as tons of great backcountry accessible from the top of the mountain. Sunday conditions on the Quail Face were a somewhat challenging 6″ of nice fluff on top of a stout crust, but great snow was to be found in the trees and out of bounds.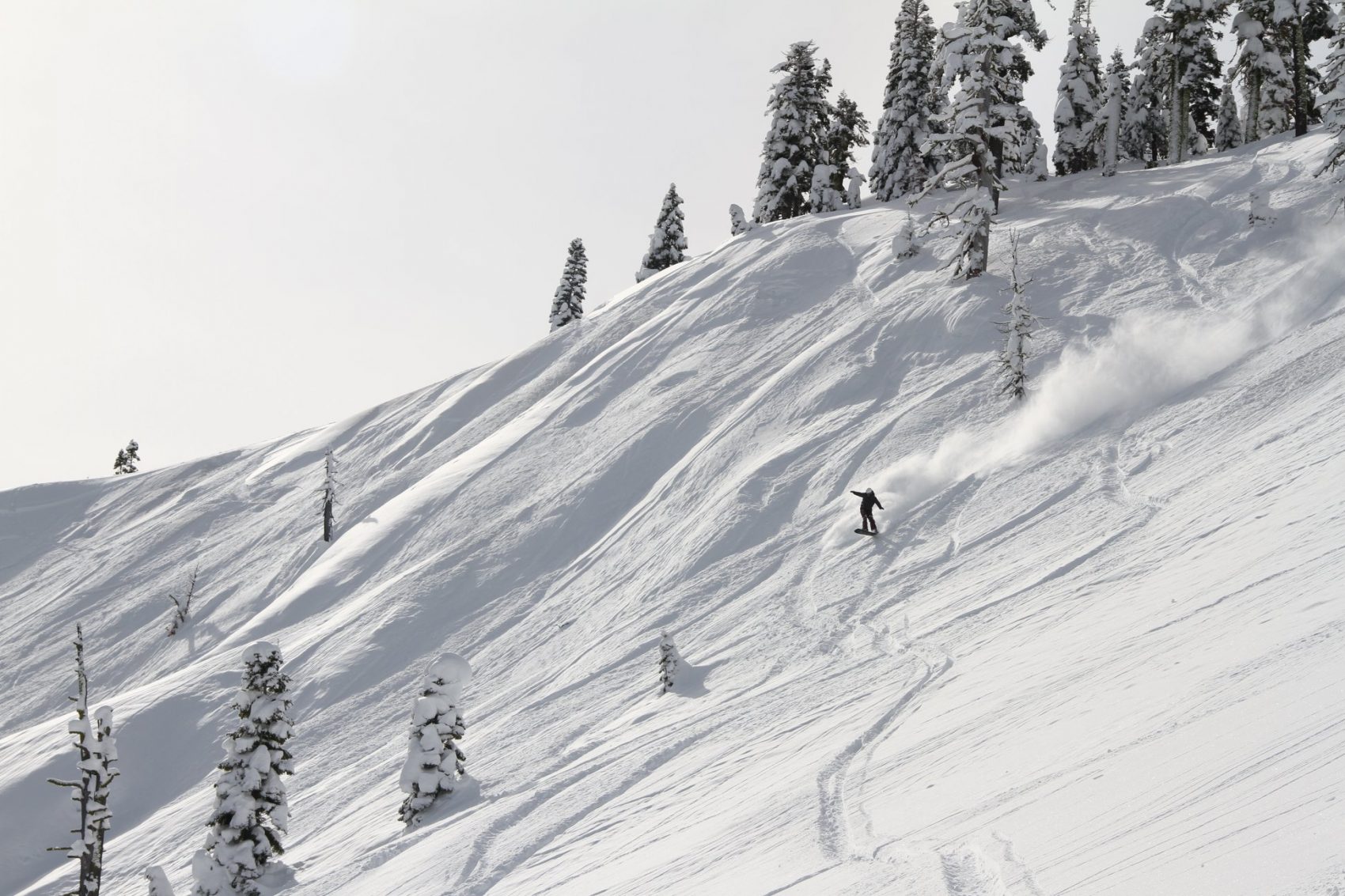 With high pressure and blue skies in the immediate forecast, Homewood will be having some awesome Spring-like conditions this week into the weekend to go along with the amazing views of Lake Tahoe.
Homewood will soon be offering AIARE Level 1 and 2 avalanche courses, along with guided snowcat skiing in its permitted terrain out at Ellis Peak. I'll be featuring these offerings in a future story this week.
Snow numbers: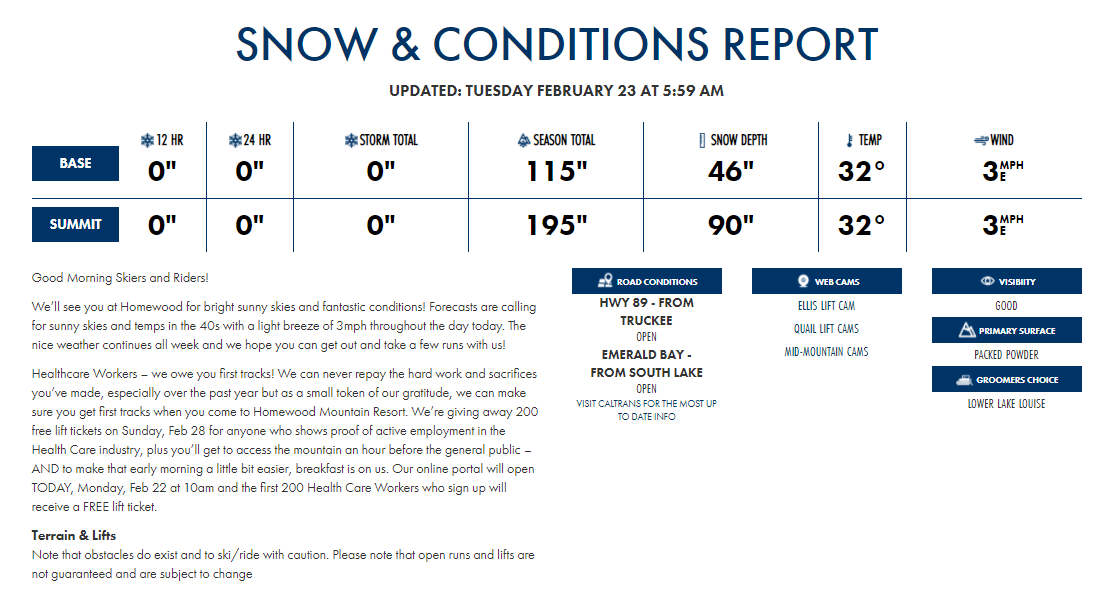 Forecast: