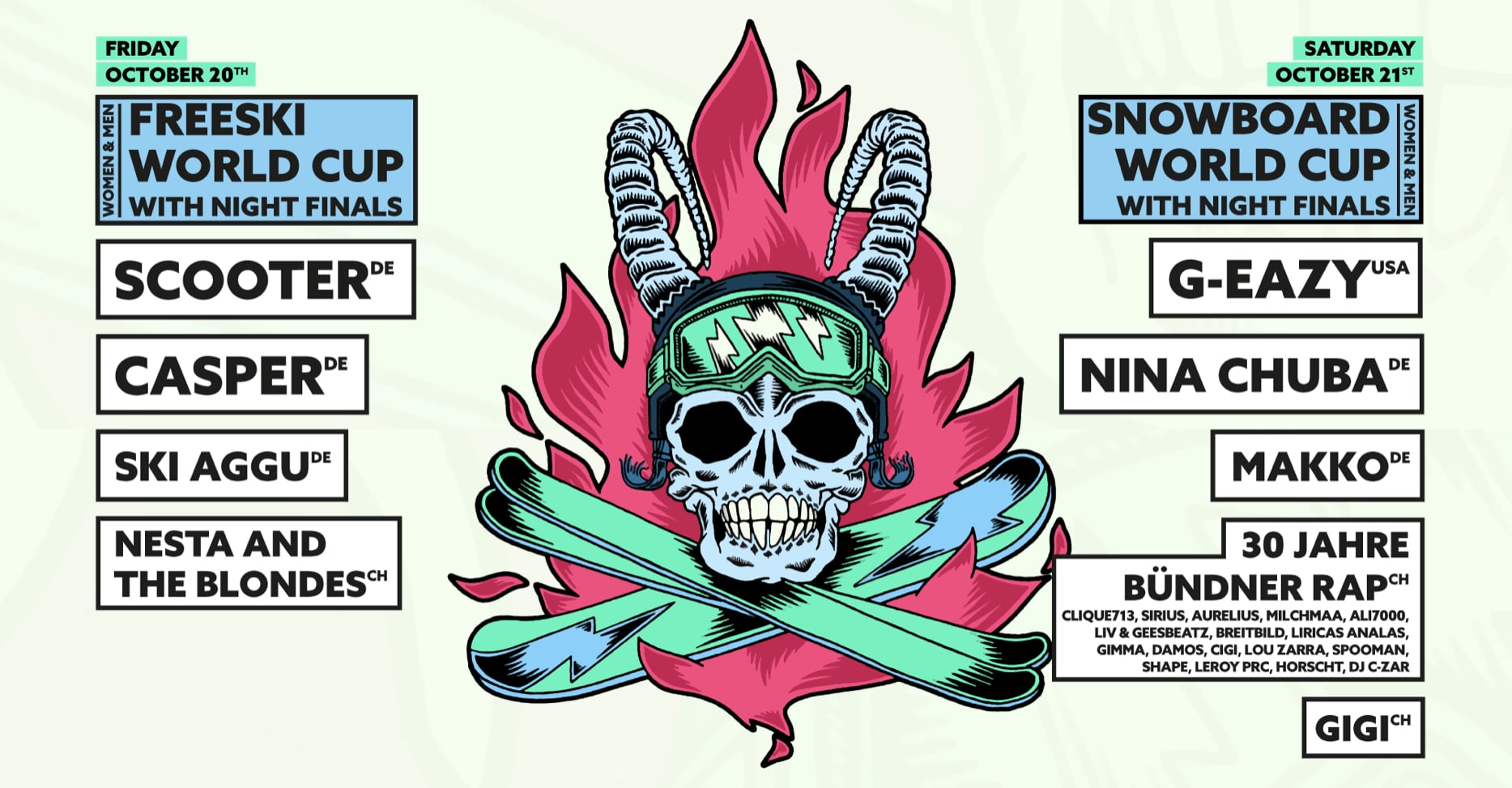 The countdown is on until the start of the first Freestyle World Cup event held by the International Ski & Snowboard Federation ('FIS'). The Chur Big Air in Switzerland is a staple of the FIS Freestyle calendar and kicks off the Freestyle season each year.
The FIS Freestyle category consists of six very unique disciplines:
Ski/Boarder-Cross
Moguls (Duals and Singles)
Big Air (Ski & Snowboard)
Slopestyle (Ski & Snowboard)
Half-pipe (Ski & Snowboard)
Aerials
Big Air, Half-Pipe, and Slopestyle disciplines are also referred to as Freeski disciplines and are typically held concurrently with Snowboard events, as skiers and boarders can use the same infrastructure. The Chur Big Air Festival will be host to both ski and snowboard events, with the FIS Freeski World Cup held on Friday, October 20, and the FIS Snowboard World Cup held on Saturday, October 21, 2023.
Chur is the first of in total four Big Air events (at this point) for the 23/24 season in each discipline, skiing and snowboarding. Three events are held as joint ski and snowboard events, while two are just one of the disciplines. Here is the full season calendar:
October 20-21, 2023
Chur, Switzerland
Men & Women
Ski & Snowboard
November 30 & December 1-2, 2023
Beijing, China
Men & Women
Ski & Snowboard
December 8-9, 2023
Edmonton, Canada
Men & Women
Snowboard
December 13-16, 2023
Copper Mountain, USA
Men & Women
Ski & Snowboard
March 13-16, 2024
Tignes, Austria
Men & Women
Ski
The Big Air Festival in Chur is a huge event with live music and entertainment. The event usually attracts big crowds. This year's festival line-up includes U.S. rapper G-Eazy and legendary 90s rave icon Scooter.
On both event days, organizers will hold night finals. The competition starts with qualifiers in the afternoon, from which the top 8 in each group will move to the night final at 8 p.m. CET, which makes for perfect watching for viewers in North America.