Ortovox just released a revolutionary new avalanche beacon that prompts and speaks to the rescuer. The Diract Voice is the first avalanche beacon to have this capability and likely will not be the last. The beacon is 2.3 cm (<1″) thin, 210 g, intuitive, has a cold-tolerant rechargeable battery, a built-in RECCO reflector, and utilizes a smart antenna technology that optimizes its range. The beacon will retail for $380. 
The beacon speaks to you similarly as a GPS or Siri. Some phrases it uses are "walk left," "bring beacon down to the snow," "search in a fine pattern," and "run straight." The beacon has nine different language options (German, English, French, Italian, Spanish, Norwegian, Swedish, Czech, and Dutch) that can be changed when powering the beacon on for the first time or on the Ortovox app.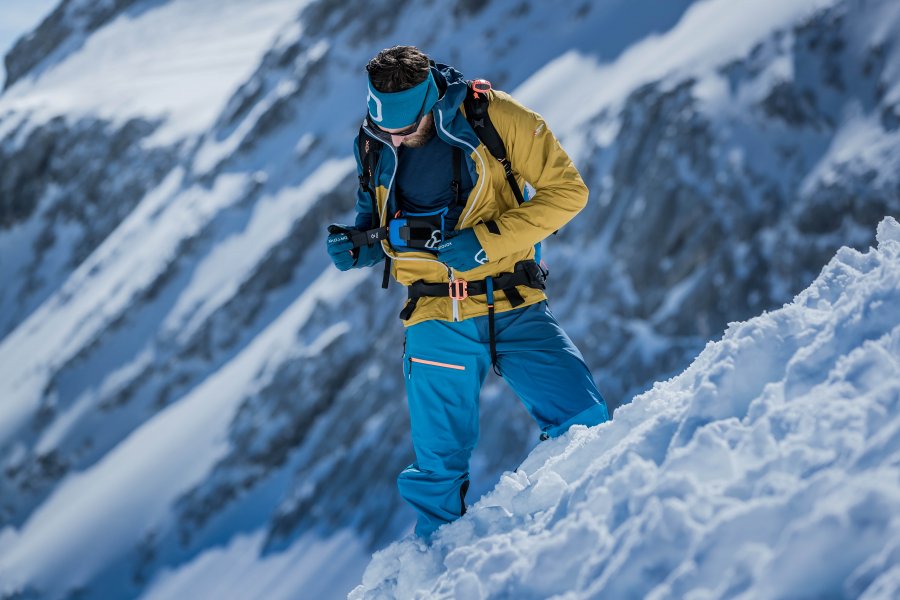 Why is voice command important in avalanche rescue? Avalanche rescue is an emergency, stressful, and can mean the difference between the life and death of a friend. When humans are put in this sort of situation, cognitive function decreases while physical capacity increases. This is why it is essential to extensively and excessively practice avalanche rescue so the rescue can continue without full cognitive function.
Keeping how your brain functions in emergency situations in mind, it is ever more important to have an intuitive beacon. The Ortovox Diract Voice was built just for that — it speaks to you and therefore requires less brainpower to operate and the rescuer can focus on the situation and not stare at the device. This could give you the extra few seconds needed to save your friend's life.
The new Diract Voice beacon will be available for purchase in September 2021. A version without voice navigation ($320) will also be available. Both devices can connect to the Ortovox app which is also releasing in September 2021.