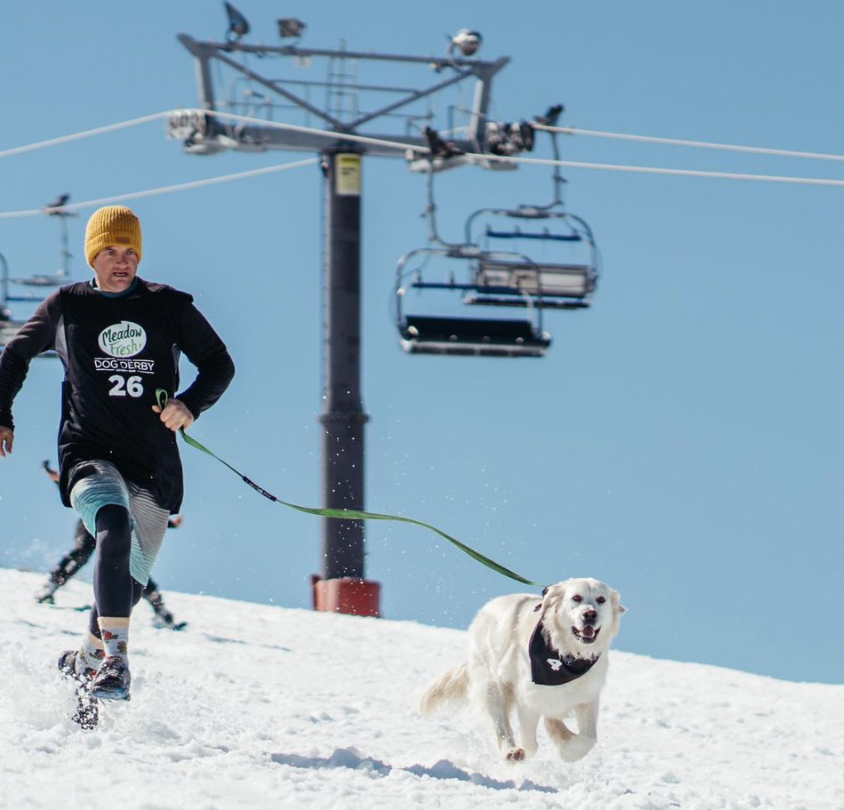 Ski areas don't just have to be for skiing—they can host dog races, too. On Saturday, 150-plus dogs and their humans showed up at Coronet Peak Ski Area in New Zealand to compete in the resort's 47th annual Meadow Fresh Dog Derby.
Before the derby started, participants were given a safety briefing. The dogs and their owners then loaded the Coronet Express Gondola which took them up to the starting line at the top of the mountain, Sports News Now reports.
View this post on Instagram
Dogs and their owners took off down the mountain, running on snow as fast as they could. Imagine 150 dogs and humans all running at once, down a slippery, snowy slope—it sounds like a mixture of bliss and mayhem.
After the dog derby, a children's race was held, followed by prize-giving at the base of the ski area.
"And that's the 47th annual Meadow Fresh Dog Derby done! What a fantastic day and turnout with over 150 doggos and humans entered! Looking forward to seeing you all again next year." – Coronet Peak
Photos Courtesy of Coronet Peak